The photographer stood on the Seahawks sideline at CenturyLink Field, noise and football swirling around her. While everyone else pointed toward the action on the field, Robin Layton had her camera turned the opposite direction – to the stands.
What is she doing, the other photographers wondered.
She was capturing the sea of blue and green: the energy, the passion, the 12s. And what emerged from her lens is something football fans haven't seen before.
"I wanted it to be unexpected. I wanted to have people see football in a different way," said Layton, a Seattle-based photojournalist, artist and filmmaker. "I think there's art in everything, it's just the way you see it."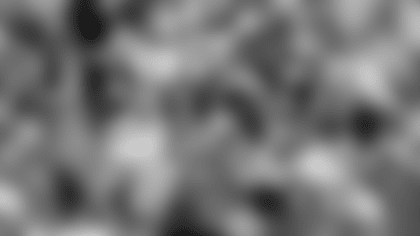 The result is football elevated to high art in a collection of impressionistic images, elegantly packaged into a coffee table book dedicated to 12s. Layton partnered with the Seahawks on the book, appropriately titled "12," which brings to life a key component of the team's recent success: their rabid fans. The book ($49.95) is available for purchase at Seahawks Pro Shops and Layton's website.
"Robin's work does such a great job conveying the electricity and excitement of gameday, in a unique and visually striking way. That special atmosphere that exists when the team and the 12s come together is a big part of what so many around the world have been drawn to as they watch us," said Jeff Richards, Managing Director of Marketing & Brand Strategy at the Seahawks. "This book puts Seahawks fans and the pageantry of gameday at CenturyLink Field in the spotlight."
Layton, a Pulitzer Prize nominee who famously captured Ken Griffey Jr.'s "Smile at the Bottom of the Pile" during the 1995 American League playoffs, was inspired by her love of Seattle and the Seahawks to create sports images that look like abstract paintings. To achieve this, Layton used a photography technique she's worked on for years. It's hard to explain, and even harder to do.
"They're not manipulated at all – that's how I shot them in my camera. They go from my camera to paper," Layton said. "People always ask, 'how do you do it?' There's no formula. I don't really use my head; I use my heart when I shoot."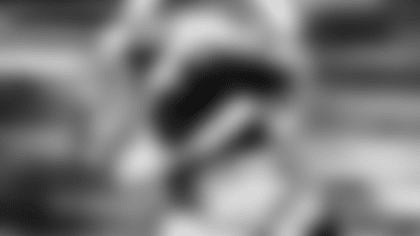 The project began with a spontaneous snapshot of a fan waving a 12 flag on an I-5 overpass. It was late January 2014, and the Seahawks were departing for Super Bowl XLVIII in New Jersey. Layton happened to have her camera ready and shot the photo from her car.
"All of a sudden, it came to me - wouldn't it be cool to capture the energy and the passion of the 12 fans and turn it into high art?" Layton said.
Richards, who worked closely with Layton on the project, said he was drawn in within moments of seeing her photos for the first time.
"Great photography tells a story, and the best visual storytellers develop a genuine interest in the subjects they cover," he said. "Robin's passion for the unique relationship between Seahawks fans and this team was so strong, and she applied it in such a beautiful and distinctive way through these images."
Throughout the 2014-15 Seahawks season, Layton shot more than 100,000 photographs. Only 88 were worthy of the book. "It was really a challenge. I mean, I didn't even have one to spare," she said. "It was so hard to get these."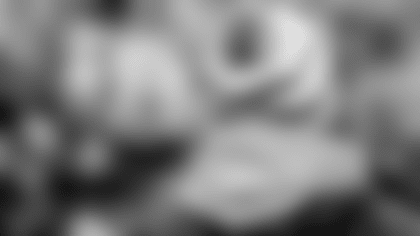 "12" is primarily a picture book, but includes some words, too – a foreword written by Steve Largent, along with quotes about the 12s from Seahawks both past and present, including Russell Wilson, Doug Baldwin, Kenny Easley and Curt Warner.
And what would a book about 12s be without the fans themselves? "12" also features quotes from familiar super fans such as Patti "Mama Blue" Hammond, 85:
"I've met most of the players and when the older players come back they always say to me, 'Are you still here?' I say, 'Well, yeah, as long as I'm on this side of the dirt, I'm going to be down here cheering for the Hawks. That's what I do best."