Good morning, 12s. Here's a look at what's happening today – Monday, Nov. 8 – for your Seattle Seahawks.
Jon Ryan Gives Back To University Of Regina
Seahawks Legend Jon Ryan is still playing professional football in his hometown with the Canadian Football League's Saskatchewan Roughriders. Even after two years with the Green Bay Packers and then 10 with the Seahawks, the punter still has a passion to compete.
In addition to his play on the field, Ryan continues to do good off the field. With his mother and brother, Ryan announced Sunday a $200,000 donation to the University of Regina (his alma mater). And they named the scholarship after the family patriarch, Bob Ryan.
The Bob Ryan Memorial Scholarship is the largest donation the university has ever received. Bob attended the school as well, always supporting the football program that both his sons played for. He died in 2006 after a battle with cancer, the same year that Jon made his NFL debut.
"It's a really big deal for my family, obviously my father made a huge impact on this community, he loved the Regina Rams," Jon told Regina's CTV News. "My brother (Steve) and I both played. We had a goal set out to start this scholarship fund, we've been raising money for a number of years, it's pretty important to us to give back."
The Bob Ryan Memorial Scholarship will provide five annual $2,000 awards. It will be aimed to help student-athletes accomplish their academic and athletic goals, something that Bob was deeply passionate about.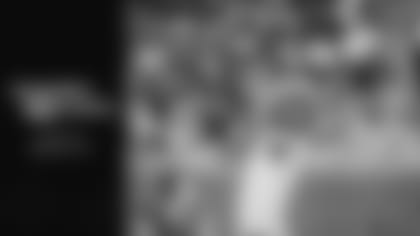 Listen To The Seahawks Insiders Podcast
Hosted by sideline reporter Jen Mueller and Seahawks Senior Digital Media Reporter John Boyle, the Seahawks Insiders podcast takes an in-depth look at each week's Seahawks game and analyzes the previous week's matchup. Available on Spotify, Apple Podcasts, Amazon Music and wherever else you might get your podcasts.
Social Post Of The Day
DK Metcalf apparently spent his bye week napping on Sunday: