Here's a look at what's 'out there' for today – Monday, May 11 – about your Seattle Seahawks.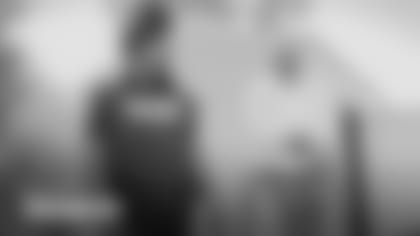 Where It All Started
In the latest episode of their new YouTube Series, 'Shaqin It Up,' Shaquill and Shaquem return to their hometown of St. Petersburg, Florida. Titled "How NFL Twins Navigate the Lockdown," the Griffins spend time training with their dad, see family, and have a little fun along the way.
Doing a variety of workouts in their backyard, and arguably one of my favorite parts of the episode, Shaquill and Shaquem are put to work as their dad looks on and instructs them in their exercises. "You see how much we're complaining right now, imagine when we were little," says Shaquill.
The episode also follows the twins as they take a trip to Walmart to get a massage table. Although they didn't have one, a white fold-up table wrapped in memory foam will have to do. We also get an inside look at a visit with their family, who have been busy homeschooling and entertaining their kids.
The schedule is here!
In case you somehow missed it, the NFL's complete 2020 schedule is out. The Seahawks open on the road in Atlanta on September 13 before hosting the Patriots for their home opener on Sunday Night Football a week later. View the full Seahawks schedule here.
Social Post Of The Day
Today's 'Social Post of the Day' comes from LS Tyler Ott, as he shares a photo of him and his mom for Mother's Day.