MUNICH—Five years ago, Marquise Goodwin played through unimaginable heartbreak just hours after his wife, Morgan, went into early labor just 20 months into her pregnancy, delivering a baby boy whose lungs were not developed enough to survive.
At his wife's urging, Goodwin played later that day, helping the 49ers to their fist win of the season with an 83-yard touchdown catch, a play that ended with him dropping to his knees in the end zone and breaking down in tears.
On Sunday, in a Seahawks loss to Tampa Bay, Goodwin once again found himself in the end zone remembering his and Morgan's first son.
The Goodwins have been open with their story, which included losing twins a year-and-one-week later, 19 weeks into the pregnancy, hoping that sharing their story can help others dealing with loss. And fortunately, after a second surgery to correct an incompetent cervix, Morgan has since delivered two healthy babies, a daughter, Marae, in 2020, and a son, Marquise Jr., earlier this year.
But despite the passage of time and the blessing of two healthy children, then pain doesn't go away, and especially not this time of year.
As Goodwin wrote on Instagram Saturday in a post dedicated to the children they have lost, their journey "has been challenging to wrap my mind around even 4-5 years later."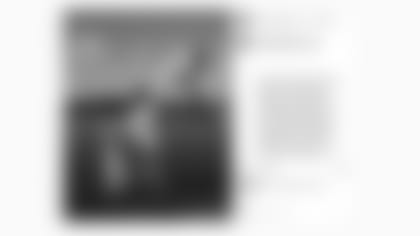 And on Sunday, with the Seahawks facing the Buccaneers five years and a day after the Goodwins lost their first son, Goodwin once again made an impressive play that he finished by honoring his son.
With the Seahawks needing a score to stay in a game they would eventually lose 21-16, Geno Smith fired a fourth-and-1 pass in the back corner of the end zone, a beautifully thrown ball that was perhaps only topped by Goodwin's diving catch with a defender all over him.
Goodwin is player who usually enjoys a good celebration—a former Olympic long-jumper, he long jumped after a touchdown against the Chargers this year, and while in on victory formation this season, he has done a backflip to punctuate victories just after Smith takes a knee—but after Sunday's touchdown, Goodwin knelt and pointed both hands toward the heavens, a gesture to remember the son he and Morgan lost five years and one day ago, and the twins they lost the following November.
"I lost my son five years ago yesterday," Goodwin said. "So that was all God. That was all God."
Check out some of the best action shots from Seahawks vs. Buccaneers at Allianz Arena in Munich on November 13, 2022. Game action photos are presented by Washington's Lottery.