[wysifield-embeddedaudio|eid="344326"|type="embeddedaudio"|view_mode="full"]
Curious who plays in each game and how much they play, as well as what the distribution of playing time might mean? Throughout the season, we'll post the snap counts for the Seahawks the day after each game and take a look at what stood out.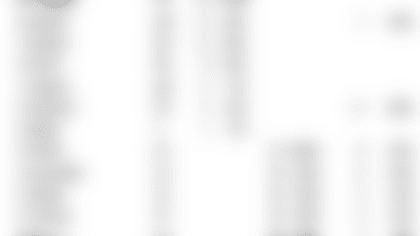 Offense
While the entire offensive line played all 67 snaps, as usual, Russell Wilson did get a break for the first time this season, coming out for the final five snaps with Tarvaris Jackson making his 2015 debut.
As expected, Luke Willson saw his role increase significantly in Jimmy Graham's absence, playing 81 percent of the snaps, while Cooper Helfet also played more (52 percent).
The receiver rotation was pretty spread out, in part because of the lopsided score, with Jermaine Kearse playing 66 percent of the snaps, followed by Doug Baldwin (64 percent), Tyler Lockett (57 percent), Kevin Smith (42 percent) and B.J. Daniels (16 percent).
Thomas Rawls played 66 percent of the snaps on the way to another 100-yard game, while Fred Jackson played 16 percent and DuJuan Harris played 13 percent in his Seahawks debut.
Defense
Cornerback DeShawn Shead was the only defensive player on the field for every snap, with many of the usual every-down players getting a break late. Kam Chancellor, Earl Thomas, K.J. Wright and Bobby Wagner all played 94 percent and Richard Sherman played 92 percent.
Bruce Irvin played 77 percent, showing his knee is feeling better after limited duty last week. Michael Bennett also checked in at 77 percent playing time, while Cliff Avril played 71 percent. Next among D-linemen was Frank Clark, who had two sacks in his best game of the season while playing 52 percent of the snaps. Brandon Mebane played 44 percent, and Cassius Marsh played 40 percent, as did Ahtyba Rubin. A.J. Francis played 19 percent of the snaps in his Seattle debut.
Jeremy Lane played 62 percent of the snaps as the primary nickel defensive back, a significant increase in playing time in his second game back off of the PUP list.
Special Teams
Marsh, Mike Morgan, Kevin Pierre-Louis and Kelcie McCray led the way, playing 72 percent of the special teams snaps. Derrick Coleman was next at 68 percent, followed by Steven Terrell (60 percent). The fact that kicker Steven Hauschka was on the field for more than half the special teams plays (52 percent) indicates how good a game it was for Seattle since he's only on the field for scoring plays and kickoffs after scores.
The Week 13 matchup in Minnesota saw five Seahawks touchdowns, an Earl Thomas interception and two sacks by Frank Clark that all contributed to a 38-7 team win over the Vikings.