Curious who plays in each game and how much they play, as well as what the distribution of playing time might mean? Throughout the season, we'll post the snap counts for the Seahawks the day after each game and take a look at what stood out.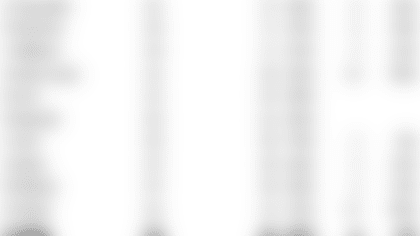 Offense
After the linemen and Russell Wilson, who played all 61 snaps, tight end Jimmy Graham saw the most playing time, playing 84 percent of the snaps on the way to an 8-catch, 140-yard performance.
Marshawn Lynch played 82 percent of the snaps returning from a two-game absence, while Thomas Rawls only had two snaps, carrying once for 8 yards. Fred Jackson played 13 percent of the snaps, while fullback Will Tukuafu was on the field for 36 percent of the snaps. Tukuafu also played one snap on defense.
The receiver rotation was led, as usual, by Doug Baldwin, who played 66 percent of the snaps, followed by Jermaine Kearse (59 percent), Tyler Lockett (54 percent), Chris Matthews (30 percent) and Ricardo Lockette (26 percent).
The Seahawks went with a jumbo package once, brining Alvin Bailey as an extra blocker on Marshawn Lynch's 1-yard touchdown run.
Defense
K.J. Wright and Earl Thomas played all 73 snaps, while Kam Chancellor played all but one, and Richard Sherman and Cary Williams played all but two.
Kevin Pierre-Louis, who was in the lineup because of Bobby Wagner's injury, played 95 percent of the snaps, while Bruce Irvin played 89 percent.
As is usually the case, Michael Bennett led the way in defensive lineman playing time with 85 percent, followed by Cliff Avril at 79 percent. Ahtyba Rubin and Brandon Mebane were next at 66 percent, followed by Demarcus Dobbs (36 percent), David King (18 percent) and Cassius Marsh (12 percent).
The playing time of Rubin and Mebane, as well as nickel corner DeShawn Shead (47 percent) show the Seahawks played more base defense than they have in a lot of games.
Linebacker Mike Morgan played just six snaps, but recorded a sack.
Special Teams
Morgan and Shead led the way with 84-percent playing time, followed by Kelcie McCray (72 percent), Cooper Helfet (66 percent), Steven Terrell and Marsh (59 percent), Matthews and Lockette (53 percent) and Pierre-Louis and Luke Willson (50 percent). Willson, had two tackles on punt coverage.
The Seahawks versus Panthers game ended 27-23 at CenturyLink Field on Sunday. Take a look at the game action photos from the game.