Curious who plays in each game and how much they play, as well as what the distribution of playing time might mean? Throughout the season, we'll post the snap counts for the Seahawks the day after each game and take a look at what stood out.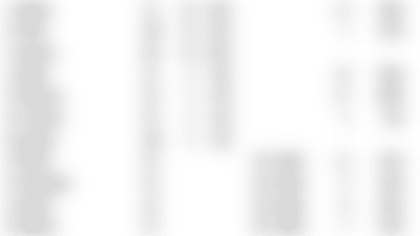 Offense
After the five offensive linemen and Russell Wilson, who all played all 62 offensive snaps, Doug Baldwin and Jermaine Kearse led the way in playing time, both at 85 percent. Tyler Lockett wasn't far behind at 77 percent, with No. 4 receiver Kevin Smith playing 31 percent of the snaps while catching the first pass of his career. B.J. Daniels, who was re-signed off the practice squad last week, played 6 percent of the snaps on offense.
At tight end, Jimmy Graham was limited to 58 percent playing time because of his season-ending knee injury, while Luke Willson played 42 percent of the snaps and Cooper Helfet played 8 percent. The latter two both figure to see those numbers go up quite a bit going forward in Graham's absence.
Thomas Rawls battled illness to play 65 percent of the snaps, while Fred Jackson played 29 percent. Fullbacks Will Tukuafu, who left with a head injury, and Derrick Coleman each played 6 percent of the snaps.  
Defense
DeShawn Shead, Richard Sherman, Kam Chancellor, Earl Thomas, Bobby Wagner and K.J. Wright each played all 80 defensive snaps.
Jeremy Lane played 42 percent of the snaps, taking over the nickel role after Marcus Burley (38 percent) left the game with an ankle injury. Seahawks coach Pete Carroll admitted that was more than they had hoped to use Lane in his first game back off the physically unable to perform list.
Michael Bennett (88 percent) and Cliff Avril (80 percent), led the defensive line rotation, as usual, while Jordan Hill played 71 percent with the Seahawks spending much of the day in their nickel defense. Brandon Mebane played 40 percent of the snaps, followed by Ahtyba Rubin (31 percent), Frank Clark (28 percent), Cassius Marsh (12 percent) and DeMarcus Dobbs, who played just seven snaps before leaving with a head injury.
Bruce Irvin played despite a knee injury that had him listed as doubtful on Friday, but his work load was limited to 41 percent playing time, almost all of which came as a pass rusher, with Mike Morgan again filling in at strongside linebacker, playing 20 percent of the snaps.
[wysifield-embeddedaudio|eid="340486"|type="embeddedaudio"|view_mode="full"]
Special Teams
Kevin Pierre-Louis led the way at 84-percent playing time, followed by Kelcie McCray (81 percent), Coleman (68 percent), Morgan (65 percent) Lane (61 percent), Helfet (58 percent) and Marsh (55 percent)
Shead, usually one of the leaders in special teams playing time, played "only" 42 percent of the special teams snaps, which combined with his 80 plays on defense still meant he was on the field more than anyone else in a Seahawks uniform.
RELATED
The Legion of Boom doubled their interceptions on the season, Russell Wilson had a career-high 5 touchdowns on his birthday, and the team finished strong, winning 39-30 against the Steelers.