Curious who plays in each game and how much they play, as well as what the distribution of playing time might mean? Throughout the season, we'll post the snap counts for the Seahawks the day after each game and take a look at what stood out.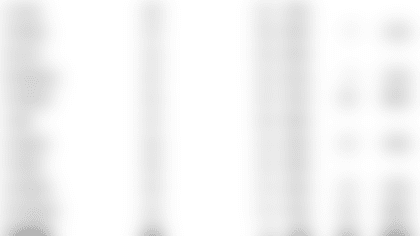 Offense
Four of five linemen, as well as Russell Wilson, played all 61 offensive snaps, while Russell Okung was replaced by Alvin Bailey at left tackle for three plays before returning to the game.
Tight end Jimmy Graham played 92 percent of the snaps, the most after Wilson and the line, followed by Doug Baldwin at 90 percent and Jermaine Kearse at 80 percent.
If Marshawn Lynch's oblique injury was bothering him, it didn't keep him off the field, as he played 79 percent of the snaps, while Thomas Rawls played just 15 percent and Fred Jackson played 5 percent.
Tyler Lockett also had a busy day with 75-percent playing time, while Chris Matthews played 20 percent and Paul Richardson played 10 percent in his first game of the season, catching one pass for 40 yards before leaving with a hamstring injury.
Not a lot of playing time for fullbacks, with Will Tukuafu playing just five snaps, though he did make the most of them, scoring a 1-yard touchdown, the first of his career, and picking up what at the time was a big fourth-down conversion. Tukuafu appears to have taken the starting fullback role over from Derrick Coleman even after Coleman came back from a concussion, with Coleman being limited to special teams duty only on Sunday.
Defense
Richard Sherman, Cary Williams, Earl Thomas, Kam Chancellor and Bobby Wagner were on the field for all 89 plays (yes, that's a lot), while K.J. Wright played all but one. Bruce Irvin played 63 percent of the snaps before leaving early in the fourth quarter with a knee injury, and was replaced by Mike Morgan, who played 15 percent of the snaps.
As usual, Michael Bennett (76 percent) and Cliff Avril (75 percent) led the defensive line rotation, followed by Ahtyba Rubin (65 percent), Brandon Mebane (61 percent) and Jordan Hill (40 percent). Pete Carroll said during the bye week that they hope to get rookie defensive end Frank Clark on the field more, but that didn't happen in this game, with Clark playing only 18 percent of the snaps. Cassius Marsh was also on the field for 18 percent of the snaps, followed by Demarcus Dobbs at 16 percent.
Not surprisingly, the Seahawks played a lot of nickel against the Cardinals, which meant DeShawn Shead playing 51 percent of the snaps on defense while also playing 30 snaps on special teams.
Special teams
Shead, Morgan, Kevin Pierre-Louis and Kelcie McCray all played 88 percent of the special teams snaps to lead the way. Next were Coleman and Nick Moody at 68 percent, followed by Marcus Burley (53 percent) and Marsh (44 percent).