Curious who plays in each game and how much they play, as well as what the distribution of playing time might mean? Throughout the season, we'll post the snap counts for the Seahawks the day after each game and take a look at what stood out.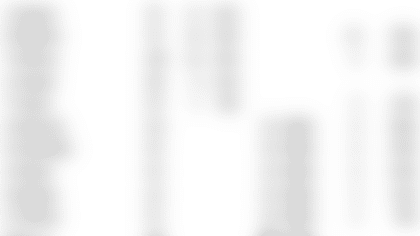 Offense
The offensive line and, most notably considering his ankle injury, quarterback Russell Wilson, all played all 82 of Seattle's offensive snaps.
Tight end Jimmy Graham played 17 snaps (21 percent), not a huge number, but a significant achievement nonetheless considering the severity of the knee injury that ended his 2015 season. Graham had one catch on one target, an 11-yard grab that took the Seahawks into the red zone on their game-winning drive. Luke Willson saw the bulk of the playing time at tight end, appearing on 78 percent of the offensive plays, while Brandon Williams played 12 percent.
While the carries were fairly evenly distributed—Christine Michael had 15 to Thomas Rawls' 12—Michael saw quite a bit more playing time at 63 percent, while Rawls played 27 percent. Carroll said on 710 ESPN Seattle Monday morning that Rawls, who appeared in only one preseason game, will see his playing time ramp up going forward. Rookie C.J. Prosise played only nine snaps, the result of a first-half wrist injury, while fullback Tani Tupou played seven snaps.
At receiver, Doug Baldwin and Jermaine Kearse both played 85 percent of the snaps, while Tyler Lockett played 76 percent, pretty similar distribution to their playing time most of last season. After those three, Paul Richardson was next at receiver at 21 percent, while Tanner McEvoy played 12 percent of the snaps.
Defense
Defensive backs Richard Sherman, DeShawn Shead, Earl Thomas and Kam Chancellor all played every one of Seattle's 53 defensive snaps. Most notable there is Shead, who got the start ahead of Jeremy Lane, though Lane also played a lot (81 percent), as the Seahawks spent almost the entire game in their nickel defense.
The Seahawks playing nickel so often meant that while Bobby Wagner played 100 percent of the snaps and K.J. Wright played 94 percent, starting strongside linebacker Mike Morgan was only on the field for 10 defensive plays. Kevin Pierre-Louis also was on the field for three defensive snaps, replacing Wright at weakside linebacker when Wright briefly left the game after chasing down Dolphins running back Arian Foster on a 50-yard reception.
As expected, Michael Bennett (89 percent) and Cliff Avril (83 percent) led the way in defensive line playing time, while rookie defensive tackle Jarran Reed played 62 percent of the snaps in his first NFL start. Fellow starting defensive tackle Ahtyba Rubin played 47 percent of the snaps, while Frank Clark played 55 percent, Tony McDaniel played 36 percent, and Cassius Marsh played 11 percent.
Special Teams
Cassius Marsh, who had a big day on special teams with three tackles and a blocked field goal, also saw the most extensive playing time, appearing on 88 percent of Seattle's special teams plays. Kevin Pierre-Louis, Kelcie McCray, and Brandon Williams all played 76 percent, while rookie defensive back Tyvis Powell played 60.
Seahawks coach Pete Carroll mentioned earlier in the week that with Shead having an even bigger role on defense this season, recently acquired linebacker Dewey McDonald could help take some of Shead's special teams work load, and while McCoy was inactive this week, Shead did play less on special teams, appearing on 24 percent of the plays. Last season Shead was almost always one of the leaders in special teams playing time.
Check out some action photos of Seahawks vs Dolphins Week 1 at CenturyLink Field.