Curious who plays in each game and how much they play, as well as what the distribution of playing time might mean? Throughout the season, we'll post the snap counts for the Seahawks the day after each game and take a look at what stood out.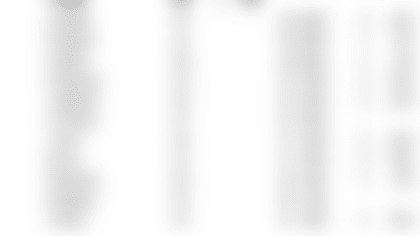 Offense
As is usually the case, the five starting linemen and Russell Wilson played every snap (83 total), and the three players used most after that were what you might expect—starting receivers Doug Baldwin (93 percent) and Jermaine Kearse (92 percent) and tight end Jimmy Graham (92 percent).
Recent comments by Pete Carroll and Darrell Bevell made it pretty clear that Tyler Lockett had earned the role of being Seattle's third receiver, and the numbers definitely showed that to be true. Lockett played 58 of Seattle's offensive snaps (70 percent), while Ricardo Lockette and Chris Matthews played five and three, respectively.
Lockett's big work load was likely a factor of game situations to some degree, as the Seahawks frequently played up-tempo with three receivers, one tight end and one back on the field during the second half. That personnel grouping also meant that the Seahawks only had fullback Derrick Coleman on the field for six offensive plays.
Rookie RB Thomas Rawls was on the field for two plays, but carried the ball both times, gaining 5 yards.
Recently acquired veteran RB Fred Jackson played 17 percent of the offensive snaps, carrying three times for 13 yards and catching one pass for 16.
Defense
Linebackers K.J. Wright and Bobby Wagner and safety Dion Bailey were on the field for all 60 defensive plays, while cornerbacks Richard Sherman and Cary Williams and safety Earl Thomas played all but one.
The Seahawks are deeper on their defensive line, but in this game at least, Cliff Avril and Michael Bennett picked up where they left off last season with a heavier work load, with Avril seeing 85 percent playing time and Bennett 83 percent. 
The Seahawks played a pretty significant amount of the game in their base defense, which can be seen in the playing time numbers of defensive tackles Brandon Mebane (67 percent) and Ahtyba Rubin (58 percent).
Next in the DL rotation were Jordan Hill (40 percent), Frank Clark (27 percent) and Cassius Marsh (12 percent).
DeShawn Shead played 45 percent of the snaps, many of them at left cornerback with Richard Sherman sliding inside to play in the slot.
Special Teams
Shead was also busy on special teams, playing a team-high 27 snaps (82 percent). The core special teams group looked as expected, though it was unclear just how much recently-acquired safety Kelsey McCray would play. Brock Coyle played 76 percent of the snaps, followed by Steven Terrell (73 percent), Kevin Pierre-Louis (61 percent), Coleman and McCray (58 percent), Cassius Marsh (55 percent), Marcus Burley (48 percent) and Jordan Hill (45 percent).