The final day of the NFL Draft gave the Seahawks' divisional rivals some opportunities to stock up on both depth and needs. The Cardinals continued to add pieces on defense, the 49ers loaded up with a healthy amount of selections, and the Rams added more offensive building blocks. 
Arizona Cardinals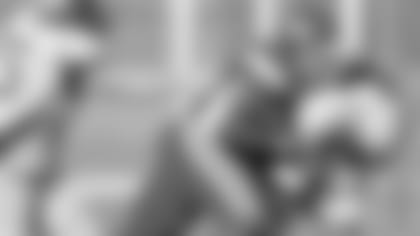 Round Four: Rodney Gunter, DE, No. 116 overall (from Browns through Texans)
Who He Is: A 6-5, 305 pounder from Delaware State 
What He's Done: Gunter had 57 tackles and seven sacks in his senior season.  
What it Means:Gunter could be a gem that Arizona did its due diligence on and came away impressed with his combination of size and speed. He is an intriguing small school prospect that the Cards dealt up to grab in a trade with the Browns. He can play both defensive end and tackle and gives the line a versatile performer for immediate depth.  He certainly has pass rush promise and along with second-rounder Markus Golden, can truly boost the defensive line in the longer-term view. 
Gunter immediately impressed the Arizona fan base in his first comments after being drafted.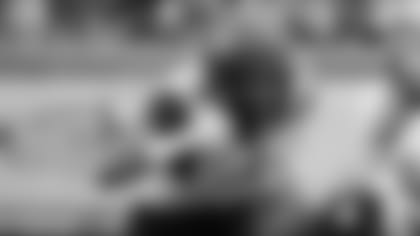 Round Five: Shaquille Riddick, DE, No. 158 (from Ravens through Lions)
Who He is:A 6-6, 242 pounder from West Virginia
What He's Done:Had 11 tackles for a loss and seven sacks in his final season. 
NFL.com Analysis:"Comes out of track stance low and with upfield burst. Able to make himself skinny and squeeze into creases for occasional disruptive play. Plays with a solid motor and will continue to pursue until whistle blows."
What it Means: Arizona used three of its first five selections on players listed as defensive linemen. He could eventually become a quality outside linebacker type who can bolster the pass rush, which has been an apparent priority for the Cardinals in this draft. 
Round Five: J.J. Nelson, WR, No. 159 overall.
Who He Is: A 5-10, 156 pounder from UAB
What He's Done: Averaged 19.6 yards per catch. Had six total touchdowns as a return man for the Blazers. 
NFL.com Analysis: "Shows short-area quickness, with an ability to open a throwing window on comeback routes. Has plus hands. Shows good concentration in traffic and does an above-average job of high-pointing ball and competing for throws. Grabs it, tucks it and gets moving quickly. Had dominant season as kick returner with 38.7 return average and four touchdowns."
What it Means: Pairing Nelson with John Brown gives the Cardinals a possibly very scary speed duo to challenge defenses downfield and test even top secondaries like Seattle's. The Cardinals were already dangerous in the return game and now are even better. This was a later selection that could add to both the passing game and special teams very nicely. 
The Cardinals tweeted out some highlight reel footage of Nelson that we may see more of with Arizona.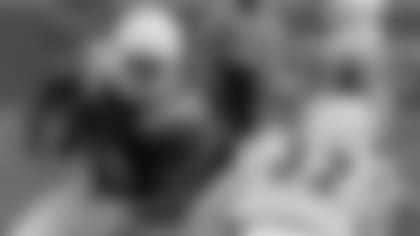 Round Seven: Gerald Christian, TE, No. 256 overall
Who he Is:A 6-3, 244-pounder from Louisville. 
What He's Done:Third-Team All-ACC Selection in 2014. Caught 32 passes for 384 yards and five TDs last year. 
NFL.com Analysis:"Good athlete. Gets into routes quickly. Keeps feet under him and plays with balance and desired play strength as a target. Has plus concentration to catch in tight windows and with limbs flailing around him. Adjusted well and made catches on several poorly thrown balls in 2014. Reads coverages. Plays with intelligence. Capable runner after catch and lowers boom on cornerbacks. Used all over the field."
What It Means:There may be an opportunity for Christian to utilize his versatility with the Cardinals, as he was also a blocking TE and FB in college. He does have promise as a pass-catcher and was another late pick who may develop a niche in the offense. 
San Francisco 49ers 
Round Four: Blake Bell, TE, No. 117 overall
Who He Is: A  6-6, 252 pounder from Oklahoma 
What He's Done:Switched from quarterback to tight end in the spring of 2014. Started in eight games and totaled 214 receiving yards with four touchdowns. 
NFL.com Analysis:"Confident pass-catcher with ability to run through safeties and maximize each catch. Plays with competitive spirit and very coachable. Improved by leaps and bounds as a blocking tight end. Keeps hands inside and plays with wide base and ability to sustain in pass protection."
What it Means:Bell is still developing as a tight end but has shown a lot of promise as both a blocker and pass-catcher. NFL Network Scout Mark Dulgerian likes the pick by San Francisco: "The "Belldozer" is a converted quarterback who is a bruising runner after the catch. San Francisco can use him in jumbo packages near the goal line as he develops into a more well-rounded player."
49ers GM Trent Baalke made Bell's role clear with his new ballclub:
The addition of Bell can potentially give the Niners a quality double-TE tandem with Vernon Davis. Bell can certainly give Colin Kaepernick another needed high percentage target on passing downs and on the goal line. He also potentially adds another dimension to the run blocking and seems to be a very savvy pick for San Francisco. 
Round Four: Mike Davis, RB, No. 126 overall (from Broncos)
Who He Is: A 5-9, 217-pounder from South Carolina
What He's Done:Finished 18 yards shy of recording back-to-back 1,000 yard seasons in 2014. Rushed for a career-high 183 yards and three touchdowns against Kentucky. 
NFL.com Analysis:"Compact frame with plus balance as a runner. Keeps feet moving in traffic and can pinball from defender to defender. Uses spin move effectively to avoid the hit and keep running. Will duck head and accelerate behind his pads with force to finish his runs. Downhill runner near the end zone with adequate push to grind out the extra half yard needed. Creates separation to the perimeter with quality stiff arm."
What it Means: The Niners made their second of three offensive selections in the fourth round after focusing on defense in the first two days of the draft. Davis makes the 49ers even deeper at RB and can give them a very impressive trio with Carlos Hyde and Reggie Bush. If pressed into extensive service, he could prove to be a reliable performer. 
Former 49er and college teammate Marcus Lattimore praised the selection: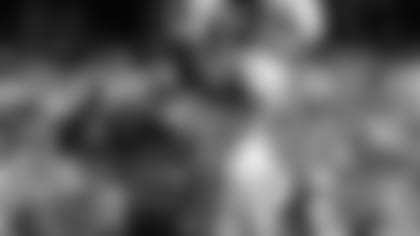 Round Four: DeAndre Smelter, WR, No. 132 overall
Who He is:A 6-2, 226 pounder from Georgia Tech. 
What He's Done:Registered seven receiving touchdowns last year. Averaged 20.4 yards per catch.
NFL.com Analysis: "Big receiver with physicality to match. Talented after the catch. His football intelligence really stands out. Has understanding of leverage within his routes and will adjust his route to counter the defender's actions. Able to create separation underneath by pushing cornerbacks with good route speed. Consistently worked back to quarterback when plays got off schedule. Uses wide frame to box out cornerbacks on back-shoulder throws near the boundary. Wins when ball is in the air with physicality, body control, well-timed leaps and strong hands. Great competitor with mature background."
What it Means:Smelter has the skills to be a real playmaker for Colin Kaepernick when he is healthy again. He is recovering from a torn ACL suffered last December. If he can regain his better form, Smelter can help boost the 49ers receiving corps down the line. 
Niners GM Trent Baalke gave an update on Smelter's health: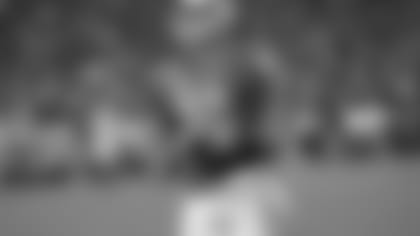 Round Five: Bradley Pinion, P, No. 165 overall (from Colts)
Who He is:A 6-5, 229-pounder from Clemson
What He's Done:Forced fair catches 44 percent of the time. Only 2.6 percent of his punts went for touchbacks. 
NFL.com analysis:"Has NFL-desired ratio of punting distance to hang time with a 42.6-yard average and a 4.1-second hang time."
What it Means:Pinion will likely compete for the job in training camp. He can also be a kickoff specialist.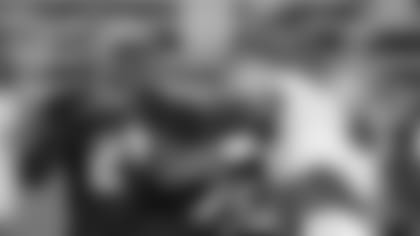 Round Six: Ian Silberman, G, No.190 overall
Who He is:A 6-5, 294 pounder from Boston College. 
What He's Done:Started in 12 games at right tackle as a senior. Was an All-ACC third team selection. 
NFL.com Analysis:"Keeps a wide base and stays balanced throughout contact. Well-built and well-proportioned frame. Naturally powerful and has the strength to withstand bull rushers. Has flashed power in his hands and doesn't get caught over-setting in pass protection."
What it Means:Silberman has the ability to swing between the tackle and guard positions and can give the 49ers more depth on the offensive line. he can be a valuable cog as he gains pro experience. 
Round Seven: Trenton Brown, G, No. 244 (from Colts through Cowboys)
Who He Is:A 6-8, 355 pounder from Florida
What He's Done:Played in 11 games with six starts in 2014. 
NFL.com Analysis:"Has very long arms and meat hooks for hands. Can jar defender with the power in his hands and has very good upper-body strength. Uses his length and power to redirect when beaten. Despite his height and lack of bend, still finds a way to get under opponents' pads and root them off their spot. Potent drive-blocker who finishes. Generally stays engaged with his target. Uses his frame effectively and can play with toughness."
What it Means: A massive presence who may be able to develop into an asset as the Niners look to run the ball with power. Definitely worth the late pick for his measurables. 
Round Seven: Rory "Busta" Anderson, TE, No. 254 overall
Who He Is: A 6-5, 244 pounder from South Carolina
What He's Done: Had 61 receptions for 954 yards and nine TDs. 
NFL.com Analysis:"Impressive athlete. Outstanding play speed as tight end. Can get over top of middle linebackers for big, vertical plays. Can generate a level of uncertainty from defender with his route running. Linebackers with middling athleticism have no shot of sticking with him. Pure athleticism to be yardage collector after the catch. High-point catcher with up-and-over hops to create mismatches in red zone. Can line up anywhere on the field."
What it Means:A healthy Anderson could prove to be a late steal. He missed two regular season games with a triceps strain last year and a tear of the triceps caused him to miss a bowl game and required surgery. 
St. Louis Rams
Round Four: Andrew Donnal, OT, 119th overall 
Who He is:A 6-6, 313-pounder from Iowa
What He's Done:Was Honorable Mention All-Big Ten in 2014. Started 13 games at right tackle for the Hawkeyes. 
NFL.com Analysis:"Is technically sound and works hard snap in and snap out. Succeeds with proper hand placement. Looks for work down the field or when play is in his area. Uses power step to meet inside pass rush moves. Shows ability to drop anchor even if it is a little deep in the pocket."
What it Means: Donnal was the third offensive lineman selected in four picks after the Rams took RB Todd Gurley in the first round. St.Louis received the selection from Philadelphia in an offseason trade. Rams insider Myles Simmons believes he will mesh well with his new teammates. 
Versatility is a plus for Donnal, as he can play both guard and tackle. The Rams are heavily committing to their offensive future in this draft, and depth was certainly needed on the line to support Gurley and their new additions at QB.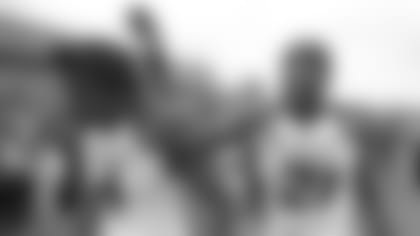 Round Six: Bud Sasser, WR, No. 201 overall (from Panthers)
Who He Is: A 6-2, 210 pounder from Missouri
What He's Done:Had a career-best 77 catches for 1,003 yards and 12 touchdowns in 2014. 
NFL.com Analysis:"Big-bodied receiver who was able to cause matchup problems when allowed to play from slot. Plays with plus body control and has outstanding ball tracking and focus skills when ball is in the air. Doesn't need much of a window to haul in the throws. Hands catcher with desired arm extension at catch point. Can be a handful in the red zone."
What It Means:Sasser is a big target who can potentially fill another important role in what the Rams are building on offense in this draft. He can eventually develop into a quality target on important downs and a threat to catch frequent scoring passes.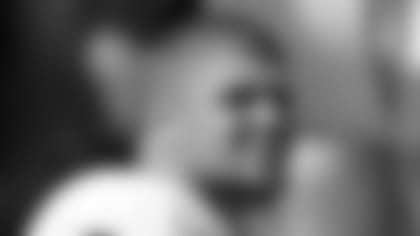 Round Six: Cody Wichmann, G, No .215 overall
Who He is:A 6-6, 315 pounder from Fresno State 
What He's Done:Started in 50 career games, the second-most starts by any player in the past eight seasons for the Bulldogs. Two-time All-Mountain West selection. 
NFL.com Analysis:"Thick and strong with a frame to hold up against power players.Has enough power to generate push as base blocker and can jolt edge when pulling in short areas. Plus anchor. Sees twists coming and can catch twister. Has radar to land his down block in sweet spot and seal off defender."
What It Means:The Rams picked four offensive lineman in this year's draft. The selection of Wichmann means the team now has healthy numbers at what was a definite position of need. Wichmann can fit with the projected new style of power-based running on offense.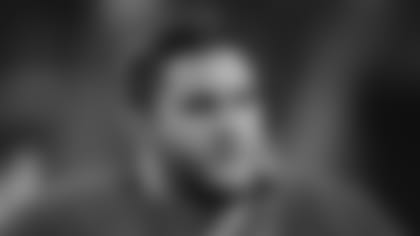 Round Seven: Bryce Hager, ILB, No. 224 overall (from Jets through Bears)
Who He is:A 6-1, 234-pounder from Baylor.
What He's Done:Three-time All-Big 12 selection. Totaled 322 career tackles, 24 for a loss. 
NFL.com Analysis:"Great pursuit on the perimeter against run. Moves with ease laterally and chases with good angles. Former running back with a muscular build. Shows good range in coverage and can play man or zone effectively against the pass."
What It Means:Hager should give the Rams some quality depth at linebacker after they heavily focused on offense during the rest of the draft. He is a developmental player who has promise because of his determination and tackling skills. 
Round Seven: Martin Ifedi, DE, No. 227 Overall
Who He is:A 6-3, 275 pounder 275 pounder from Memphis
What He's Done:First-Team All-AAC in 2014 and 2013. Set a school record with 22.5 career sacks. 
NFL.com Analysis:"Keeps playing until the whistle and works to improve his position. Good arm length. Has ability to get under blockers and drive them into the pocket. Reads run plays and reacts quickly. Makes it hard for linemen to reach-block him. Tough at the point of attack. Plays square to the line of scrimmage with a strong base and strength in hands to shed. Launches into tackles and finishes. Highly intelligent."
What it Means:The Rams finished their draft with another piece added to their impressive defensive line. He'll absorb the finer points from a quality group and he has the potential to be a quality run stopper.