Jamal Adams didn't need to hear the entire question before beginning his answer, which doubled as a celebration.
Adams, who after three seasons with the Jets that all ended in losing records, was asked about the Seahawks clinching a playoff berth—their ninth in 11 seasons under Pete Carroll and John Schneider—with Sunday's 20-15 win at Washington, and before the question was over, he shouted, "HELL YEAH!"
"That's a hell of a feeling, man," continued Adams, who was kind enough to apologize, unnecessarily, for cutting off the reporter asking the question. "I'm sorry, I'm not used to this guys. Forgive me. I know you guys are used to Seattle always going to the playoffs. I'm not used to this. I'm used to sending my cars home by this time, and hey, I'm already packing up, wondering where I'm going next, where's the vacation? When am I seeing family? Sorry to cut you off, brother, I'm just excited, man. God is good."
As has been the case all season, Adams played a big role in Seattle's victory, recording another sack, giving him 9.5 in 10 games this season, as well as nine tackles. And after Washington's final desperation heave on fourth-and-24 fell incomplete in the end zone, securing a Seattle victory, Adams raised both arms in the air and fell to his back, celebrating a win and his first trip to the playoffs in four seasons.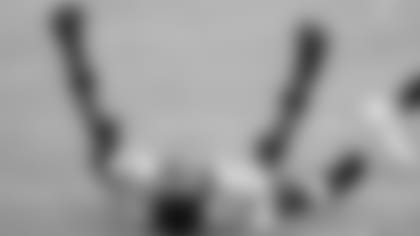 Another newcomer, defensive end Carlos Dunlap II, also made big contributions to the win, none bigger than his third-down sack on Washington's penultimate offensive play, a key moment for the Seahawks defense that needed a stop to get the win. And like Adams, Dunlap is particularly grateful to be on a playoff team, having been traded midseason from a Cincinnati Bengals team that is 2-10-1 and will miss the playoffs for the fifth straight season.
"It's an unbelievable opportunity," Dunlap said. "The Seahawks saved my season. I'd be preparing to go home for an offseason at this moment, but things turned out in my favor. The universe just wants me to win. We got an opportunity; that's all I want is opportunity."
And while getting to the postseason might be particularly exciting for players like Adams and Dunlap, the accomplishment isn't lost on the people who have been around for all of this recent run of success.
"It's a really big deal," Carroll said. "There is a lot of stuff that happened—getting 10 wins is a marker, and being in the playoffs with games to go, that's a beautiful thing. We're playing for everything, which is great. Again, next week will be another championship game for us, and that's just what we been preparing for."
But even though Carroll and everyone else are enjoying this accomplishment, he went out of his way to make sure young players know that kind of sustained success isn't something to be taken for granted in the NFL, pointing out veterans like Dunlap and Adams who had been waiting a while for this.
"I made a comment to the guys in the locker room, the guys who came to this program, the young guys have never been in it, they can't appreciate it like the guys that have been around the league that have come to our team to play with us, to play with Russell and Bobby and K.J. and Duane and all those guys, and try to be part of something that is different than what they been having," Carroll said. "I'm really, really happy about being able to share that with these guys. It's a good day. It's a big accomplishment."
In addition to this being Seattle's ninth playoff berth under Carroll and Schneider, its also the team's eight in the past nine seasons dating back to 2012, Russell Wilson and Bobby Wagner's rookie year. The Seahawks have also won 10 or more games in eight of nine seasons, a feat that is particularly impressive when you consider the Seahawks had five double-digit win seasons in the franchise's first 36 seasons prior to 2012. The Seahawks have nine straight seasons with a winning record, and with New England dropping to 6-8 with a loss Sunday, Seattle now owns the longest active streak of winning seasons in the NFL.
"It's a blessing," said Wilson. "I don't know what happened that one year we didn't (make the playoffs), but to be to be back in the playoffs, it's great, it's huge. It gives us a chance to try to do what we want to do, and that's to win the Super Bowl and try to bring another Super Bowl back home to Seattle. It's been a crazy year. Just think about everything that we've had to go through with COVID and the whole process of everything, the daily testing just, the Zoom calls. It's been a challenging season, and to be able to come to this point where we know that we have another chance to keep going, is a huge deal, and it's definitely a blessing for sure. I'm grateful to be able to be back in the playoffs again, it's something that you can't take for granted. Some of the greatest players to play have never been to Super Bowl, never won a Super Bowl or never even been to the playoffs sometimes. To be able to go back is definitely a blessing, it's a testament to our team as a whole."
The best photos from Seattle Seahawks vs. Washington Football Team at FedExField. Fueled by Nesquik.