You won't find the Seattle Seahawks moping around talking to themselves these days. Despite the plethora of injuries and a surprising 0-2 start, the approach the Hawks are taking going into Sunday's game with the St. Louis Rams is simple.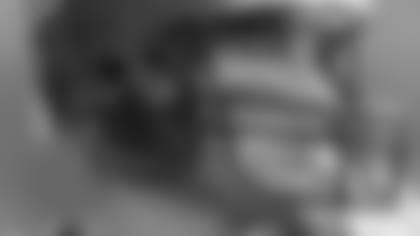 They are not victims, they have to go out and take the game.
And coach Mike Holmgren wouldn't want it any other way.
"These guys are bright guys, and I've never not shot straight with the players," Holmgren said. "To think that you could come into a meeting and con them into something, that's really foolish. That's not going to happen. They're bright guys, they're smart guys. (I've told them,) 'This is the situation, this is what we're doing to try and fix it, this is one thing we have to do here a little bit better to try and help,' and then you go. You just get ready and play. I think anytime you have a tough situation—this is a tough situation, but it's not the first tough situation, and we're not the only team with a tough situation—the one thing you have to do is hit it straight on."
This is the game they hope to put it together. The offense and special teams struggled in the 34-10 loss at Buffalo in the season opener, and the defense saw a 17-6 lead evaporate against San Francisco in the second week with a 33-30 loss in overtime. Now it's a matter of advancing the running game, controlling the football and preventing big plays on defense.
There was the shock factor on defense last week, particularly since it happened at Qwest Field and they sacked young quarterback J.T. O'Sullivan eight times. Now they've got another home game to rectify the problem, with the familiar faces of quarterback Marc Bulger, Tory Holt and Steven Jackson at the heart of the Rams offense, with former teammate Josh Brown as their kicker.
They gotten crushed the first two weeks, but the Rams offense is always dangerous and the blitz-happy defense has caused the Seahawks trouble on occasion.
Nonetheless, the expectations of the Seahawks defense this week are very high.
"I think they're a little disappointed in how that went Sunday," Holmgren said about the defense. "I believe they believe, and I believe, that we're better than that. So, we have to start playing that way. I would guess it's going to be a rather intense week."
This week, quarterback Matt Hasselbeck has two more receivers to look at in the wake of losing Seneca Wallace and Logan Payne to injuries last week. The Hawks signed Koren Robinson and traded for Keary Colbert. Robinson has been nagged by a sore knee and his status is questionable, but Holmgren said Colbert will take plenty of snaps – although probably not as many as Billy McMullen was forced to play last week after being signed on Wednesday. Colbert could start at flanker Sunday.
Meanwhile, Hasselbeck must maintain his composure and leadership as the revolving door keeps turning.
It helped a lot last week that the Seahawks picked up 169 yards on the ground against the 49ers, highlighted by the 127 from Julius Jones.
"I think we feel good about our running game," Hasselbeck said. "We had a great preseason running the ball, we struggled a little bit in the first game, but the second game was more of what we expected. They are good up front- this defense we are about to play-but we expect to be successful running the ball.
"I think it is just a normal game for us, it's obviously a divisional game so it is important. We are not panicking, we are not freaking out. Just because we are 0-2, we are not going to make ridiculous statements and say things that are panic things to say. We are just going out and playing football and just do what we do."
Holmgren said Robinson is probably a game-time decision, but doesn't seemed concerned about the knee other than how it reacted practice after too much time inactivity. They expect him to be fine, if not quite read for Sunday. … Right offensive tackle Sean Locklear practiced this week after missing the first two games with a sore knee. Holmgren said he isn't quite sure how he'll handle Locklear, who has been practicing at left tackle until Friday to rest Walter Jones (sore hip). The offense has been happy with Ray Willis at right tackle, so it will be interesting considering Holmgren expects all three to play Sunday. Both Robinson and Locklear listed as questionable by the team. Jones, Rocky Bernard (hip) and Kelly Jennings (ribs) are listed as probable. … Defensive end Patrick Kerney joins Richard Sherman and Bobby Wagner with a sore hand, but all three are expected to play. … Since the NFL expanded to 12 playoff teams in 1990, 19 teams have qualified for the playoffs after starting the season at 0-2 – including the defending Super Bowl champion New York Giants last season. There are nine other teams that are 0-2 entering Sunday's games.