The Seahawks came out flying in the first half of the season opener before the Rams took over in a disappointing 30-13 loss. Nasser Kyobe and Michael Bumpus recap Week 1. Listen and subscribe to the Hawk Talk podcast.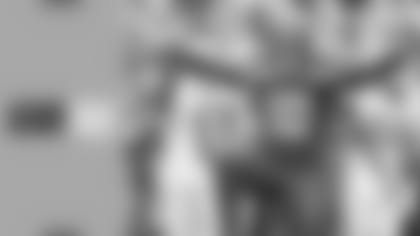 Listen To The Hawk Talk Podcast
Every week, Michael Bumpus and Nasser Kyobe release two podcasts analyzing the Seahawks previous game and previewing the next Seahawks opponent. Available on Spotify, Apple Podcasts, and wherever else you might get your podcasts.
Inside the Trenches with Ray Roberts (00:59)
What Had Happened Was (09:48)
Playmakers (15:08)
WR Round Up (19:00)
Coaches Corner (20:04)
Clock Ran Out (23:01)
Seahawks legendary running back Ricky Watters was chosen to raise the 12 Flag for Week 1 of the 2023 season vs. the Rams. Watters was one of several former players on hand as part of Seahawks Legends Weekend.