The Seahawks will get a shot at avenging their Week 1 loss to the Rams in a Week 11 rematch at SoFi Stadium. Michael Bumpus and Nasser Kyobe preview Sunday in L.A. Listen and subscribe to the Hawk Talk podcast.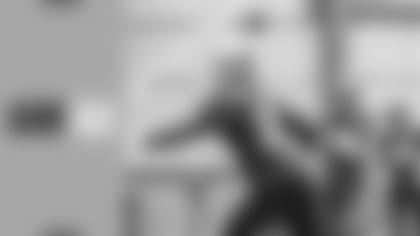 Listen To The Hawk Talk Podcast
Every week, Michael Bumpus and Nasser Kyobe release two podcasts analyzing the Seahawks previous game and previewing the next Seahawks opponent. Available on Spotify, Apple Podcasts, and wherever else you get your podcasts.
What's On Tap (01:36)
Know Your History (04:50)
What's the Word in the West (06:08)
Man Up (10:05)
Path to Victory (21:58)
Seahawks rookies and staff members attended the 2023 Friends of the Children Friendsgiving event at the Sea Mar Community space in Seattle, WA on November 15, 2023.