Looking to bounce back from a winnable game in Cincinnati, the Seahawks return to Seattle for some home cooking against a familiar NFC West opponent. Michael Bumpus and Nasser Kyobe preview Sunday vs. the Cardinals at Lumen Field. Listen and subscribe to the Hawk Talk podcast.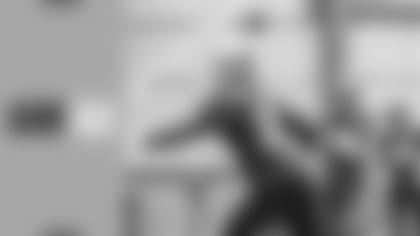 Listen To The Hawk Talk Podcast
Every week, Michael Bumpus and Nasser Kyobe release two podcasts analyzing the Seahawks previous game and previewing the next Seahawks opponent. Available on Spotify, Apple Podcasts, and wherever else you get your podcasts.
What's On Tap (00:52) 
Know Your History (07:21)
What's the Word in the West (08:39)
Man Up (12:35)
Path to Victory (23:50)
The Seahawks' college navy jerseys with the wolf grey pants uniform combination is one of least frequently worn uniform combinations having only worn it 10 times since the team debuted them in 2012.