Here's a look at what's out there for today – Friday, March 12 – about your Seattle Seahawks.
Wild Card Fan Eliminates Bosses
When it comes to Call of Duty, the 12s turned out to be the real bosses.
On Thursday, March 11th, the Seahawks hosted their first Call of Duty Search and Destroy tournament, Battle of the Bosses. The contestant field was a mix of bosses, made up of Seahawks players and a team of gaming influencers, and fans who earned entry through a qualifying tournament earlier in the week.
In the only first-round matchup featuring two teams of bosses, Carlos Hyde and friends took down the team of gaming influencers comprised of HawksNest, NoahFromYouTube, and Godzly. "Carlos is nasty, I didn't expect that at all," HawksNest said on his stream after elimination.
Throughout the bracket, the 12s brought stiff competition against the other Seahawks players and Hyde and friends were the only boss team to survive the first round.
Ultimately, it was the PlayStation tournament runner-up, Santiago Villegas, who won the Battle of the Bosses. After losing the PlayStation tournament finals, Villegas needed a wild card bid to earn entry into the main event. He went on to beat Team Damontre Moore and Team Carlos Hyde en route to the championship.
In the finals, Villegas didn't waste his shot at redemption, beating Nathaniel Betts in a rematch of the PlayStation tournament finals. Villegas will receive a custom trophy and autographed Seahawks swag for his efforts.
Here was the full tournament field:
Ugo Amadi and friends
Carlos Hyde and friends
Kyle Fuller and friends
Damontre Moore, Rasheem Green and Geno Smith
Xbox tournament winner: Richard Spivey and team
PlayStation tournament winner: Nathaniel Betts and team
PlayStation tournament runner-up: Santiago Villegas and team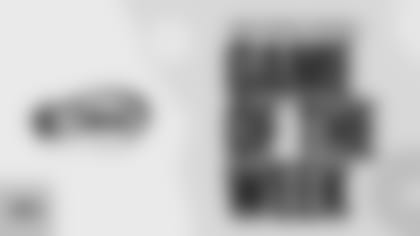 Social Post Of The Day
We've been talking a lot about gaming this week, and that won't stop with our Call of Duty tournament. This week, new LTDs dropped for Madden 21 Ultimate Team. The marquee name? None other than Tyler Lockett and his impressive 97 OVR rating. He was later joined by Minnesota Vikings defensive end, Danielle Hunter.