Good afternoon, 12s. Here's a look at what's out there today – Friday, July 29 – about your Seattle Seahawks.
Is Kenneth Walker III a rookie of the year candidate?
Seattle Seahawks second-round selection running back Kenneth Walker III ended his time at Michigan Statewith the Doak Walker award and Walter Camp Player of the Year award. With his rookie season ahead of him, expectations are lofty. NFL.com analyst Lance Zierlien ranks his top offensive candidates for rookie of the year, with Walker III coming in at No.6.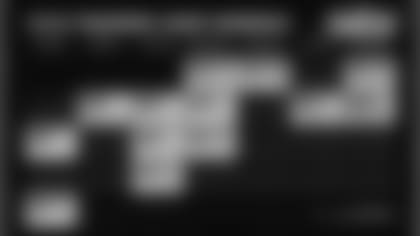 It's not easy calculating the future, especially when it comes to predicting award-winners. But Zierlien has developed a formula which he explains.
Heading into the 2022 season, it is harder to identify a clear favorite for the award. Projections require a deeper dive into how team situations and offensive designs could factor into each player's chances. Before I began digging into this exercise, I went mining for a few historical trends that could help piece the puzzle together. Here are a few notable tidbits:
○    Last season, the Bengals' Ja'Marr Chase became the first wide receiver to win OROY since 2014 (Odell Beckham Jr.). He was the fourth wideout to win the award over the last 23 seasons.
○    No tight end or offensive lineman has ever won the award.
○    The last former Big 12 running back to win the award was Adrian Peterson with the Vikings in 2007.
○    Ten quarterbacks have won the award since its inception in 1967, but only two of them threw for more than 21 touchdowns as a rookie (Dak Prescott, 23, 2016; Justin Herbert, 31, 2020).
Zierlien gives a breakdown on Walker's ranking, and why he has potential to rise as a rookie.
Drafted:Round 2, No. 41 overall
Seahawks RB led the NFL in rushing yards over the final five weeks of the 2021 season, so his presence clouds Walker's touch projections a bit. However, Penny signed a relatively modest one-year deal in the offseason and has a history of missing significant time due to injuries. Walker has true home-run speed and a chance to challenge for a starting role, at least by midseason. Whether he can prove a reliable pass protector is something to keep an eye on, though.
Read more on Zierlien's Top-10 Offensive Rookie of The Year rankings here.
Social Post Of The Day
Thank You for a decade of greatness in Seattle, and for returning home. #Seahawks #Forever50
Photos from Seahawks Training Camp practice, held on Thursday, July 28 at Renton's Virginia Mason Athletic Center.