Here's a look at what's "out there" for today - Friday, June 10 - about your Seattle Seahawks:
Clark Among Sophomore's Slated For Breakout Season
Verhei's criteria for a breakout candidate doesn't include players who excelled in their initial seasons, and for that reason, Seattle wideout and return man Tyler Lockett and other top rookies from 2015 were kept off the list. But defensive end Frank Clark, who the Seahawks selected in the second round of last year's draft, makes Verhei's list at No. 10.
Here's what Verhei had to say about what type of production to expect this upcoming season from the Seahawks' second-year pro:
The Seahawks have led the NFL in scoring defense for four years in a row now, so it's understandable that their front seven is so deep that they had little room for a second-round rookie, even one as athletically gifted as Clark. Despite playing only 333 snaps, though, Clark managed three sacks, seven hits and 18.5 hurries. Bruce Irvin's offseason departure to Oakland should give Clark more of an opportunity to make an impact, though Irvin's vacated position in Seattle's defense is a hybrid role that demands run-stuffing and coverage ability, in addition to pass-rushing skill. That will limit Clark's statistical ceiling somewhat, but he still figures to be a key cog in a defense that is going for its fifth consecutive scoring title.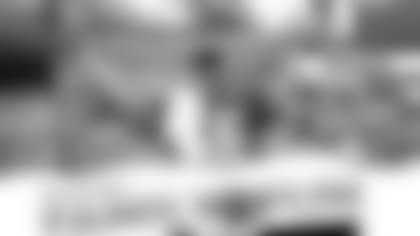 Cliff Avril's Family Fun Day
Seahawks defensive end Cliff Avril is hosting his third annual Family Fun Day in Florida later this month. The event, which will run from 1 - 5 p.m. on Sunday, June 26 at Paul C. Armstrong Park in Middleburg, Florida, promises to feature free food, music, bounce houses, 3-on-3 basketball, flag football, kickball and much more.
Tweet Of The Day
Photos from the ninth and final set of Organized Team Activities (OTAs) that the Seahawks held at Renton's Virginia Mason Athletic Center on Thursday, June 9.