Here's a look at what's 'out there' for today – Friday, May 8 – about your Seattle Seahawks.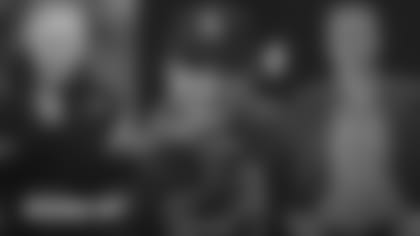 3 coaches, 3 sports, 1 great episode
Pete Carroll and Golden State Warriors coach Steve Kerr are back with another episode of their new podcast, Flying Coach with Steve Kerr and Pete Carroll. The show launched in mid-April with the goal of raising funds for COVID-19 relief, and it has consistently resulted in some fascinating conversations between two of the best coaches in professional sports.
In the show's first episode, Pete dreamed of a day when they could get a baseball manager on the podcast to compare and contrast coaching across three professional sports leagues. On the fourth episode, just three weeks after the premiere, that dream became reality as Carroll and Kerr welcomed Los Angeles Dodgers manager Dave Roberts to the show.
While they all manage professional athletes, the different sports all come with their own unique challenges. From the number of games to the size of the roster to the psychology of the game (as Roberts reminds us, a great baseball player fails 7 out of 10 times), it's a great discussion from beginning to end. A few quick highlights:
Roberts: I talk to our team president all the time about getting players that potentially played multiple sports. Specifically, quarterback. I was a quarterback in high school…if they can play quarterback for me, that's that intangible thing. In baseball, there's five tools, but that's [the] sixth thing. If he played quarterback then he has feel, he has awareness, he's unselfish, he's a team player. He's got aptitude so I like that.
Carroll: When we do our interviews with guys at the combine or when guys visit or whatever…whenever I talk about trying to figure out who the guys are, the first thing I ask is what other sports they played in school. I want to know what kind of a player they were in that sport, so I ask what position they played. I'm looking for shortstops, I'm looking for guys that played down the middle. I'm looking for pitchers…It goes to that general awareness that you develop in each sport. They all fit together in some sense when it comes down to making the plays…It's hugely important to me and it always will be. I think I can find more information out by tracking the guy's sports background than anything.
Roberts: Some of the best people I've learned from have been outside of the sports industry. All industries value and need information to continue to get better and to grow. I think baseball should be no different, and sports should be no different…It was tough early but I think our guys are starting to soften. When you get not only great players but smart players, they can understand it better too.
Carroll: I want all of the information laid out in front of me and then I'm going to go for what feels right. I trust the analytics and I trust the numbers to inform us, but there's still that next step. It isn't just about the mechanics of that…For me, I'll have four or five situations in a game when the real analytics come to me. I love those situations. That's what we coach for. Otherwise, I'm just watching the game and cheerleading and chewing gum and all that…As much as the analytics are available to us and they help us in so many ways, we still have to play the game and play the situation and play the people in the game. Russell Wilson will defy those darn numbers so many times. If you keep giving him chances, he's going to turn the game around.
Kerr: The biggest thing in basketball right now is the shot chart. Everybody now is trying to avoid the mid-range shots…We see each individual player's shot patterns and then it's up to us to figure out what all that means and what we want…If Steph Curry wants to shoot a 15-footer, he gets to shoot a 15-footer because he's the best shooter in the world. Go ahead and shoot whatever shot you want, Steph. But you guys over here, here are your percentages. So how do you communicate that? It's the way you present it.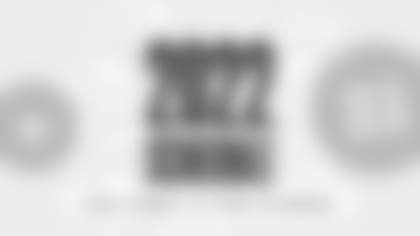 Sync The 2022 Schedule To Your Calendar
Subscribe to Seahawks events and the 2022 Schedule will download right to your calendar when it is announced.
The schedule is here!
In case you somehow missed it, the NFL's complete 2020 schedule is out. The Seahawks open on the road in Atlanta on September 13 before hosting the Patriots for their home opener on Sunday Night Football a week later. View the full Seahawks schedule here.
As part of the schedule release, Seahawks players and coach Pete Carroll surprised some local heroes who have stepped up during the COVID-19 crisis with a pair of season tickets for the 2020 season.
Social Post Of The Day
Seahawks safety Quandre Diggs is excited for the bright lights that come with four prime-time games this season.