Two former Seahawks draft picks are among the list of 15 modern-era finalists for the Pro Football Hall of Fame Class of 2018, the Pro Football Hall of Fame announced Tuesday evening.
Steve Hutchinson, the No. 17 overall pick in the first round of the 2001 NFL Draft who spent five seasons in Seattle (2001-05), and Kevin Mawae, a second-round selection by Seattle in 1994 who played four seasons in the Pacific Northwest (1994-97), were among the finalists revealed during a special segment on NFL Network. Running back Edgerrin James, who had a stint with the Seahawks in 2009, is also a finalist, as is receiver Terrell Owens, who was with the Seahawks during the 2012 preseason.
Hutchinson, one of four first-year eligible nominees alongside Ray Lewis, Randy Moss, and Brian Urlacher, was a seven-time All-Pro and Pro Bowl selection during his 12-year NFL career. A member of the NFL's All-Decade Team Offensive Line for the 2000s, Hutchinson, who also spent six seasons in Minnesota with the Vikings and one season with the Tennessee Titans, started all 169 regular season games he played. He helped lead his teams to four division titles, one conference title, and a Super Bowl XL appearance during the 2005 season with the Seahawks. With former teammate and first-ballot Hall of Fame left tackle Walter Jones by his side, Hutchinson helped block for Shaun Alexander during the Seattle running back's NFL MVP season in 2005, when Alexander ran for a franchise-record 1,880 yards and an NFL-record 28 touchdowns. Hutchinson finished his career blocking for a 1,000-yard rusher in all but one of his 12 NFL seasons.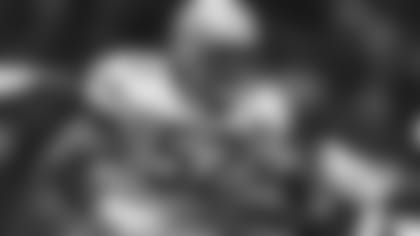 Mawae, meanwhile, was named to the NFL's all-rookie team in his first season with the Seahawks. He played at right guard his initial two years before moving to center and helped block for a 1,000-yard rusher in 13 of his 16 NFL seasons, eight of which were spent with the New York Jets and four of which came with the Tennessee Titans. A six-time All-Pro who was voted to eight Pro Bowls, Mawae was selected to the NFL's All-Decade Team of the 2000s. He capped his career in 2009 blocking for Titans running back Chris Johnson's historic 2,000-yard rushing campaign.
The modern-era finalists for the Hall of Fame were determined by a vote of the Hall's Selection Committee, who reduced a group of 27 semifinalists that was unveiled this past November down to 15 former players.
The Class of 2018 will be announced on February 3 during NFL Honors, a two-hour award show airing the night before Super Bowl LII, and the class will be officially enshrined this August during a ceremony in Canton, Ohio. To be elected, a finalist must receive a minimum positive vote of 80 percent during the annual selection meeting.
Courtesy of ProFootballHOF.com, here's a look at the 2018 modern-era finalists, their positions, years and teams:
Tony Boselli, Tackle – 1995-2001 Jacksonville Jaguars
Isaac Bruce, Wide Receiver – 1994-2007 Los Angeles/St. Louis Rams, 2008-09 San Francisco 49ers
Brian Dawkins, Safety – 1996-2008 Philadelphia Eagles, 2009-2011 Denver Broncos
Alan Faneca, Guard– 1998-2007 Pittsburgh Steelers, 2008-09 New York Jets, 2010 Arizona Cardinals
Steve Hutchinson, Guard – 2001-05 Seattle Seahawks, 2006-2011 Minnesota Vikings, 2012 Tennessee Titans
Joe Jacoby, Tackle – 1981-1993 Washington Redskins
Edgerrin James, Running Back – 1999-2005 Indianapolis Colts, 2006-08 Arizona Cardinals, 2009 Seattle Seahawks
Ty Law, Cornerback – 1995-2004 New England Patriots, 2005, 2008 New York Jets, 2006-07 Kansas City Chiefs, 2009 Denver Broncos
Ray Lewis, Linebacker – 1996-2012 Baltimore Ravens
John Lynch, Free Safety – 1993-2003 Tampa Bay Buccaneers, 2004-07 Denver Broncos
Kevin Mawae, Center – 1994-97 Seattle Seahawks, 1998-2005 New York Jets, 2006-09 Tennessee Titans
Randy Moss, Wide Receiver– 1998-2004, 2010 Minnesota Vikings, 2005-06 Oakland Raiders, 2007-2010 New England Patriots, 2010 Tennessee Titans, 2012 San Francisco 49ers
Terrell Owens, Wide Receiver – 1996-2003 San Francisco 49ers, 2004-05 Philadelphia Eagles, 2006-08 Dallas Cowboys, 2009 Buffalo Bills, 2010 Cincinnati Bengals
Brian Urlacher, Linebacker– 2000-2012 Chicago Bears
Everson Walls, Cornerback – 1981-89 Dallas Cowboys, 1990-92 New York Giants, 1992-93 Cleveland Browns