The Seahawks were back in action Wednesday following a day off and are now in game-week mode as they prepare for their preseason opener at the Los Angeles Chargers. And with that rest day came some improving health for the team. That leads off our five observations from Day 8 of training camp:
1. The Seahawks are getting closer to being at full strength.
On one of the first plays of the team portion of practice, Tyler Lockett got past cornerback Neiko Thorpe and hauled in a perfectly-placed pass from Russell Wilson (Wilson was very sharp again, continuing a trend from the past several days). Wednesday marked Lockett's first work in the 11-on-11 part of practice, an important step in his comeback from last season's broken leg.
And the right tackle on that play was Germain Ifedi, who was back to working at right tackle after sitting out the past few days of practice.
Defensive end Frank Clark was back as well, though limited in his first practice since being held out due to, as Carroll described it, "coach's discretion." Clark got most of his work in on the side, but Carroll said Clark looks good and appears to be ready to up his workload.
"I know he worked hard today, saw some stuff we liked, and it's great to have him back out," Carroll said.
Also back after being held out of Monday's mock game were tackle/guard Luke Joeckel, defensive tackle Jarran Reed and receiver Kasen Williams. Second-year defensive lineman Quinton Jefferson, who missed most of last season with a knee injury, also had his biggest workload of camp and flashed a few times, particularly in pass-rush drills.
"It's great that he's back finally," Carroll said of Jefferson. "He has worked really hard to get here. It's a long haul."
Asked how Jefferson might fit in, Carroll said, "He's got some versatility that he can play 3-technique and 5-technique for us. Honestly, I'm not sure where he is going to be best with this group and the mix that we have; we'll find that out in time. We would like to see him play 5-technique for us, if we could. That would help us out. But he is a high-motor guy, he has good movement skills, and his versatility and athleticism allows him to play more than one spot, so we will see how that works out."
2. Thomas Rawls is back to his 2015 form.
When Thomas Rawls took over for an injured Marshawn Lynch in 2015, the undrafted rookie was one of the Seahawks' pleasant surprises of that season, rushing for 830 yards while averaging a league-high 5.6 yards per carry that year.
Rawls' spectacular rookie campaign was cut short by an ankle injury, however, then after barely getting back for the start of last season, he broke his leg in Week 2. And while Rawls came back midway through the season, it took him a long time to be all the way back. After a healthy offseason, however, Rawls is running violently and looking explosive in this year's camp, which is very good news for a team that wants to get back to being one of the best rushing offenses in the league after a down year in that department in 2016.  
"If you think about last year, he was coming off his broken leg," Carroll said of Rawls, who also had a long touchdown reception Wednesday after getting behind the secondary after Wilson scrambled and unleashed an on-the-run pass that carried more than 50 yards in the air. "And we made it barely for the first game that he made it back. Then game two he breaks his leg in another place, so he never got rolling last year. He seems to be fully recovered, going throughout the offseason into camp, all of that stuff has worked in his favor. He looks great. He's really back in the form that we saw a couple years ago. We are all really excited about that, and he is too."
3. The Seahawks want to look at different line combinations.  
It's hard to say what the Seahawks current starting offensive line is right now because there has been plenty of lineup shuffling within practice and from day to day. It's probably safe to assume Justin Britt is the starting center, but beyond that, we've seen Luke Joeckel and George Fant split time at left tackle and Joeckel and Rees Odhiambo split time at left guard. Mark Glowinski and Oday Aboushi have been battling at right guard, and while Ifedi has been leading the way at right tackle, rookie Ethan Pocic has seen time there too, particularly when Ifedi was sidelined recently, and Carroll said Pocic is very much in the mix there.
"It is competitive," Carroll said. "You know, competition is everything around here. He's on it. Ethan has done a good job. This is a little bit of that Wally Pipp thing with Ethan getting his shot. He jumped at it and did very well. Ethan continues to give us options and opportunities.
And in addition to all of those combinations, a few other players have worked their way into the No. 1 unit at various times. Rookie Jordan Roos got a few snaps at left guard today, and Pocic, who has worked mostly at tackle in camp, got a few snaps at center, the position he primarily played at LSU.
"(Pocic) played center today for the first time, I don't know if you noticed that," Carroll said. "That's just to really try to expand on his versatility. It makes a big difference on how we work things down the road when we figure out what the roster looks like. I know (offensive line coach) Tom (Cable) was really excited about what he did today. I haven't seen him much yet, I'll have to see it on film. But just the fact that he can jump in here on one day's time and execute, it's a statement. He's a very unique player that he's that versatile."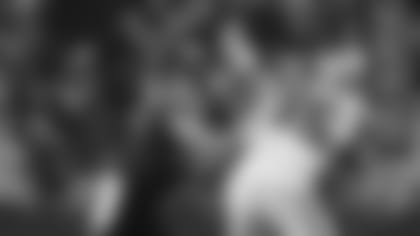 4. Nick Vannett is focused on blocking this camp.
In his first training camp, tight end Nick Vannett surprised coaches a bit with his ability as a pass catcher. Vannett didn't see a ton of playing time during the regular season, however, and this year if the former third-round pick out of Ohio State is going to take on a bigger role, one way the Seahawks see that happening is with him doing more as a blocking tight end. So even though you haven't heard a ton about Vannett this camp, that doesn't mean he isn't playing well; it just means he's being used less as a pass-catcher.
"Nick's doing well," Carroll said. "We point him right at the point of attack lot. We want to see him grow as the blocker. Nick is a really good catcher and he runs routes really well. We want to make sure that, through this camp, we're really stressing him to make sure he's up to speed with the running game. We plan on using Nick a lot. We see him fitting in a bunch. He's giving us no reason to think otherwise."
5. Bobby Wagner can still move.
The focus can often shift to roster battles and competition for starting jobs this time of year, but the established Pro-Bowl caliber players are getting ready for the season too. And not that a two-time, first-team All-Pro like Bobby Wagner needs to remind anyone of his athleticism, but on Wednesday he did just that, covering Doug Baldwin down field after Wilson escaped the pocket to extend the play. Baldwin momentarily looked open in the back of the end zone as Wilson lofted a pass his direction, but Wagner caught up to Baldwin and leaped to break up the pass.
So yes, that Bobby Wagner guy is still pretty fast.
Photos from the eighth day of 2017 Seahawks training camp practice at Renton's Virginia Mason Athletic Center.