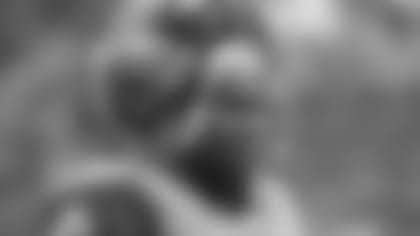 The Seahawks injury situation was clarified a little further Monday, as coach Mike Holmgren broke the news to the media gathering.
Defensive tackle Marcus Tubbs failed his physical and his contract was terminated when his surgically repaired ACL right knee swelled after a workout. This comes a year after he battled back from microfracture surgery on the left knee.
Veteran wide receiver Bobby Engram suffered a cracked shoulder on the first hit of Friday night's win at Minnesota, and he'll be out 6-8 weeks.
Center Chris Spencer was slated to return from a sore back on Monday, but that didn't happen and no specific timetable was announced.
Quarterback Matt Hasselbeck missed his second day of practice with a stiff back, but it isn't serious in nature and Holmgren said they were undecided whether or not he would play in Saturday preseason home opener with the Chicago Bears.
Wide receiver Deion Branch, also recovering from knee surgery, Holmgren said the hope was to give it a good test the week of the regular season opener at Buffalo on Sept. 7.
There are other injuries, but most of them are similar to Hasselbeck's in nature, Holmgren added. But there are many and he admittedly has had to adjust practice to accommodate the limited number of participants.
"It's just that we've had some nagging stuff," Holmgren lamented. "The vast majority of our list - which is sizable - we get the guys back in a week or four days. It's frustrating, but the only tough one is Engram."
With Branch unable to practice, the young wide receiver crew of Courtney Taylor, Ben Obomanu, Logan Payne, Jordan Kent and now rookie Michael Bumpus will have a great opportunity to prove themselves. Holmgren said the toughest part will be the number of receivers to keep considering both Branch and Engram will remain active, regardless of when they return to the field. It could affect the numbers at other positions because with Nate Burleson the only veteran, they could carry as many as seven total - including Branch and Engram.
"Now, even if I wanted to go a different way, you can't mess around because we have two (injured) receivers that are going to be on the roster," Holmgren said. "You've got to keep those guys. You can't really fiddle around with that number too much, in fact you might have to add one to it."
Holmgren added that Taylor, at the moment, is the guy they like for the vacated flanker spot, but conceded it is wide open for the others as well.
The defensive tackle situation, without Tubbs, was fluid anyway. Starters Brandon Mebane and Rocky Bernard are back and healthy, with veterans Craig Terrill, Howard Green, Larry Tripplett and rookie Red Bryant.
Nonetheless, Holmgren was clearly disappointed that Tubbs couldn't make it back. Their first round draft pick in 2004 from Texas, he became a superior run-stuffer in 2005, but just hasn't been healthy since. He could be re-signed if he proves the knee is healthy, but other teams will also have the option to bring him in.
"He came out, he ran, he hit the bag and his knee puffed up just a little bit ... not totally unexpected, but we were kind of hoping for a little bit better at this particular point," Holmgren said. "Every time it seemed like we were ready to do this, we had a setback. He was working so hard ... we'll see. I'm still hopeful before everything is said and done, we have a chance to have him back."
Meanwhile at center, Steve Vallos continues to make significant strides at center with the first team with Spencer's status still unknown. Holmgren said he used Vallos as a perfect example of someone who prepared himself to play, even if he was a second-year guard learning center as the anchor of the offensive line. A seventh-round draft choice from Wake Forest, Vallos played well against the tough Minnesota front - so Holmgren used that as incentive for the other guys.
"The tests that we've given (Spencer) appear to be OK," Holmgren said. "But he can't hardly tie his shoes right now. We're just working on it - keeping our fingers crossed. I think Vallos is doing a great job. But it's hard (without Spencer). The line's coming together nicely. I believe it's going to be a good line. But the center is an important position for us. I think (Vallos) is a great thing, and I've talked to the team about exactly that. Here's a guy that no way did he think he was going to be in this position six months ago. Here we are. Who knows? He might be the starting center opening day, who knows?
"But it's a good lesson for everybody. Just come in, work hard and go after it. I'm very proud of Steve Vallos. He's done a nice job."