Aside from a few reps with the scout team last season, Drew Nowak hadn't played center since high school before making the conversion in organized team activities this offseason. Nowak was a defensive lineman in college, then moved to guard in the NFL, but as a member of Seattle's practice squad last year, he had no idea his future might be at a position he last played as a senior at De Pere High School. Yet when the Seahawks play in San Diego Saturday night, Nowak is expected to be with the first-team offense, which will play into the second half, a big chance for him to prove he can handle the job and be the successor to Max Unger.
"I feel like my comfort at the position is on another level compared to when I started," said Nowak, who began the transition to center in earnest this offseason. "I was a fish out of water when I first started in OTAs, but every day I feel like I can pick it up quicker, see things faster and direct faster. The more I do it, the better and more comfortable I feel."
Nowak and the battle at center leads off our five things to watch in Saturday's preseason game at San Diego.  
1. How does Drew Nowak perform at center?
While nothing is set in stone, it sounds like the Seahawks are pretty happy with their new-look line featuring Garry Gilliam at right tackle and Justin Britt at left guard. Center, however, is still a battle, even if Nowak has been taking most of the first-team reps since Lemuel Jeanpierre started the first preseason game. The Seahawks know Jeanpierre can handle the job—he has started six games there over the past two seasons—but they want to see if Nowak, whose impressive strength caused Pete Carroll to describe him as "a brute," can handle the intricacies of the position.
In San Diego, with the starters expected to play into the second half, Nowak will get a chance to show if he's ready or not. If Nowak and the offensive line function well, Carroll might be ready to name a starting five by early next week, but if not, Jeanpierre could be back in the mix for the job.
"It's definitely huge," Nowak said. "Hopefully I can play well enough that they think I can continue it throughout the season. It's just one day at a time, and this is a great opportunity at San Diego for me."
Nowak said the most important thing isn't what he does physically as much as it is making sure he makes the right calls and communicates well with his fellow linemen.
"Make sure I have my game right so I can make sure everybody else is good," he said. "… Not letting the guys down next to me. They count on me to know my stuff, to make the calls, to make sure everybody's on the same page, and if I don't do that, all five of us can get messed up."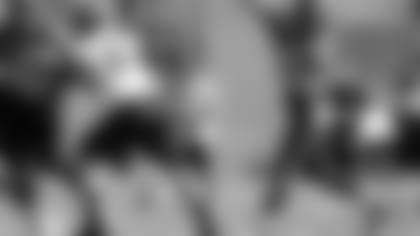 2. Can the first-team offense get on track?
It's hard to be too critical of the starting offense after the first preseason game considering it played just two series, but the first unit played the entire first half last week, and in those two games, that group has yet to produce a touchdown. Tinkering with the line certainly has been a part of the struggles, and Marshawn Lynch has not be on the field, so it's far too soon to panic, but it would be encouraging to see the starters sustain a long scoring drive or two.
Quarterback Russell Wilson says he has seen "tremendous progress" from the line over the past two weeks, and compared this past week of practice to a week of preparation for a playoff game, so he is expecting to see more out of himself and the rest of the offense in their last long tune-up for the regular season.
Most of all, Wilson said he's looking for, "Tempo, execution, be great in the red zone, third down—just like a regular game."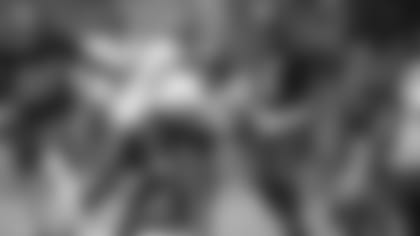 3. Will Marshawn Lynch play, and if so, how much?
Since Marshawn Lynch became a Seahawk in 2010, and especially over the past few seasons, the Seahawks have been careful to limit the wear and tear on Lynch, who is one of the league's most physical runners. So while most of the starters will play the entire first half and some of the second, Lynch's time on the field will likely be much briefer. Carroll wouldn't confirm if Lynch will play at all, but if he does, it will likely be just for a series or two. In each of the past two seasons, Lynch had three carries in the third preseason game, though he did make very brief cameos in the first two games in 2013.
However much or little Lynch plays, it will be important for the running game to get on track a bit more than it has in the first two games, regardless of who is carrying the ball. The offensive line showed progress in terms of pass protection last week, but the running game still struggled to get going, gaining 78 on 25 carries. As Carroll noted after the game, things will likely look different when No. 24 is in there, but he likely won't be much in this game, so it will be up to line and the rest of the running backs to get the rushing attack on track.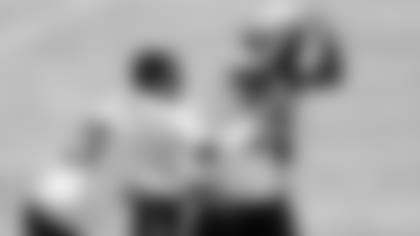 4. How does a healthier secondary fare against a potent passing attack?
Philip Rivers has passed for more than 4,000 yards in six of his past seven seasons, and he and Antonio Gates were a real handful for Seattle's defense last season, so this should be a good test for Seattle's defense, and for its secondary in particular.
The good news for the Seahawks is that reinforcements are coming a week after 10 defensive backs were held out for injuries. Richard Sherman is expected to play, as are cornerbacks Tharold Simon, Marcus Burley and Will Blackmon.
In addition to seeing how those players perform, it will be interesting to watch how the pecking order shakes out at certain spots. Sherman and Cary Williams are expected to start, but the nickel role is a battle between Blackmon, Burley and rookie Tye Smith. That competition won't necessarily be settled Saturday night, but whoever is on the field first could be telling, as will how those three play in that spot. Beyond that, there will be good battles going on from a depth standpoint behind the starters.
At safety, Dion Bailey is likely to start at strong safety, though DeShawn Shead is another viable option for that spot. Earl Thomas isn't going to play this week, but has a good chance to be back for the opener, so the competition to back him up at free safety will be a good one between Steven Terrell and Ronald Martin Jr. Depending on how the roster shakes out, Shead could also be a factor there as well considering he worked with the No. 1 defense at free safety when Thomas was out during offseason workouts.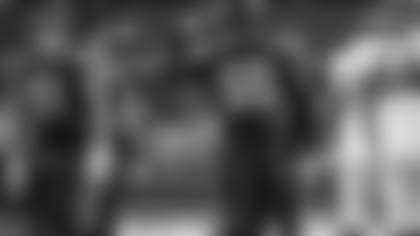 5. How does the defensive line rotation shake out with the starters in the game longer?
Defensive line depth potentially could be one of Seattle's biggest strengths this season, and with the line mostly healthy and starters expected to play deep into the game, this will be the best look so far at how the Seahawks might rotate is linemen. Frank Clark was huge in the first game, but how will he look going more against starters, and just how will he be used? What about Cassius Marsh, Jordan Hill, two more non-starters who figure to be big factors in the rotation, how exactly do they fit in? And in addition to the starters—Michael Bennett, Cliff Avril, Brandon Mebane and Ahtyba Rubin—and the names mentioned above, as well as linebacker Bruce Irvin, who is a pass-rusher in the nickel defense, can any other linemen crack the rotation with the first unit? The depth on the line isn't in question, but how exactly it is deployed will be interesting to watch.
[wysifield-embeddedaudio|eid="297021"|type="embeddedaudio"|view_mode="full"]