How do you say goodbye after 36 seasons?
For those of you who have read what I've written at Seahawks.com the past six seasons – or for 30 seasons before that at the Seattle Post-Intelligencer, Bellevue Journal-American and Fournier Newspapers – you're well aware that I'm never at a loss for words.
Writing the story is one thing. Becoming the story is something that's completely conflicting. Not to mention difficult.
After 36 seasons – which have included covering 700 Seahawk games (regular season, postseason and preseason) and, I'm sure, a couple years' worth of watching practices at the three locations that the franchise has called home – I am calling it a career.
My final day at Seahawks.com will be this Friday, March 27. I was planning to retire on April 1, because only a fool would walk away from "the greatest job in the world." But 3.27 also has a special meaning. The sum of those three digits is – Blue Thunder drumroll, please – 12.
This decision has been in the works for a while. But now that the time to announce it has come, well, I've been left to ponder, and wrestle with: How do you say goodbye after 36 seasons?
My friend Steve Kelley did it **so eloquently** in 2013 while announcing his retirement as a columnist for the Seattle Times. And there were a number of heartfelt farewells written by my colleagues in the sports department when the P-I stopped publishing in March 2009.
But in trying to capture a job that has been more a labor of love since 1979, it has felt like being set adrift in a kayak without the paddle.
What to say? Where to begin? Who to include?
I could list my favorite players, games and moments. But I fear that for everyone I would mention I'd surely be forgetting others that deserve to be included.
And maybe that's the point that needs to be stressed: Just how fortunate I've been to cover this team for so many seasons. As I've been saying for years, "I've made it this far in my life without ever having a real job."
I've covered all of the coaches, and most of the players, games and events that comprise the fabric of this franchise because I've been allowed to hang around so long – my first three seasons with the Fournier Newspapers (1979-81), the next five at the Journal-American (1982-86), the next 22 at the P-I (1987-2008) and the last six at Seahawks.com.
From Steve Largent, Jim Zorn, Dave Brown and Sherman Smith in the franchise's formative seasons; to Keith Butler, Kenny Easley, Dave Krieg, Mike Tice, Curt Warner Bryan Millard and the DieHards – Jacob Green, Joe Nash and Jeff Bryant – during the Seahawks' first flirtation with success under coach Chuck Knox in the mid-1980s; to Cortez Kennedy, Eugene Robinson, Dave Wyman, Chris Warren, Terry Wooden, Pete Kendall, Kevin Mawae, Shawn Springs, Jon Kitna and Warren Moon during those lost years of the 1990s; to Matt Hasselbeck, Walter Jones, Chad Brown, Steve Hutchinson, Marcus Trufant, Mack Strong, Darrell Jackson, Robbie Tobeck, Chris Gray, Shaun Alexander, Chike Okeafor, Bobby Engram and Lofa Tatupu during the five-season run of success during the mid-2000s that included four division titles and five playoff berths under coach Mike Holmgren; to Richard Sherman, Earl Thomas, Kam Chancellor, Bobby Wagner, Marshawn Lynch, Doug Baldwin, Heath Farwell and Jon Ryan on the Pete Carroll-coached Seahawks who are doing it "better than it's ever been done before."
As for the non-players, the list starts with Gary Wright, John Nordstrom, Pete Gross and Randy Mueller, but also includes Chuck Allen, Mike McCormack, John Schneider, Tom Flores, Dennis Erickson, Mickey Loomis, John Becker, Gus Bradley, Tom Catlin, Tom Cable, Ralph Hawkins, Bruce DeHaven, Gil Haskell, Chick Harris, Jim Johnson, Will Lewis, Tag Ribary, Paul Moyer, Steve Raible, Howard Mudd, Fritz Shurmur, Rusty Tillman and Joe Vitt, as well as Knox, Holmgren and Carroll.
There, I've done it – listed a lot of names, only to regret not including others. But I've learned so much from so many of the players, coaches and front-office execs that I've had the privilege to work with over the past 36 seasons and, better yet, developed friendships and relationships with so many of them.
Let's just say I've covered the men of character (they know who they are) and those who were characters (we all know who they were).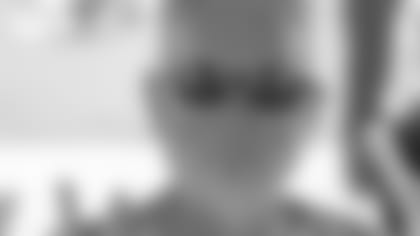 As for the games and moments, the list includes the first playoff game in franchise history on Christmas Eve 1983, which led the improbable upset of the Dolphins in Miami the following week, which led to the AFC Championship game – including a pregame spectacle at the Los Angeles Coliseum that I can still see when I close my eyes; the first division title in 1987; the trip to Japan for an American Bowl game in 1990; the ill-fated attempt to move the franchise to Southern California in 1996 by then-owner Ken Behring; Paul Allen riding in on his white horse to save the Seahawks a few months later; the "last" game at the Kingdome – which happened twice in 1999; Hasselbeck uttering "We want the ball and we're going to score" after winning the coin toss before the overtime period in the 2003 wild-card game against the Packers in Green Bay; the wild-card playoff win over the Washington Redskins in 2013, the Seahawks' first postseason victory in 20 years; the first conference championship in 2005, which took the Seahawks to their first Super Bowl; an offseason trip to Denver to do a story on Chad Brown's snake-breeding business; a preseason trip to Indianapolis to profile Colts' first-round draft choice and former University of Washington defensive lineman Steve Emtman; covering the Pro Football Hall of Fame inductions of Kennedy, Jones and Moon, as well as the 2004 and 2012 Pro Bowls; the current three-season run that has included the Seahawks' first Super Bowl victory, another trip to the Super Bowl that ended a yard shy of back-to-back victories, consecutive NFC Championships in games that featured beyond-classic finishes and the franchise's first road playoff victory since 1983; and all those August afternoons in Cheney watching training camp practices at Eastern Washington University and listening to grass crackle as it dried up in triple-digit temperatures.
And, of course, my first Seahawks game – a preseason overtime victory against the Minnesota Vikings at the Kingdome on Aug. 2, 1979.
Then there's this omen of an item: The final game I covered for the P-I was at University of Phoenix Stadium in the 2008 regular-season finale; the final regular-season road game I covered was at University of Phoenix Stadium in December; and the final game I covered was at the University of Phoenix Stadium, last month.  
As Carroll would ask: What's next?
Atop my retirement bucket list is being a better husband to Renee; a better father to Jessica, Erica and Nathan; and a better Papa Clare to Satya, our granddaughter. They're the ones who have endured me being gone for so many birthdays and holidays while I was off chasing this team – and my dream.
So it is with some trepidation – and yes, a few tears – that I say thanks for the memories as I enter the final week of what has been a 36-season joy ride.