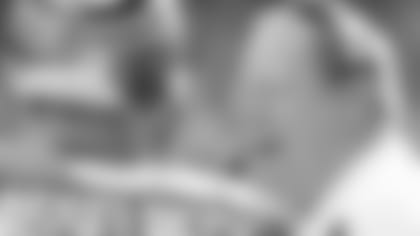 Seattle Seahawks tight ends coach Jim Lind was busy scrawling lines on the white board in his office, elaborating on leadership. Not just sports leadership, the subject he earned a doctorate in from Brigham Young University some 26 years ago, but leadership in general.
One side was based on how to deal with people, the other with completing tasks. In between, there was room for family, religion and military service.
"A lot of leaders are very good at recognizing the task, but they get poor production because they aren't good with people," Lind said. "People are not happy. Morale is poor, so things don't get done. Then there are leaders who are great with people, but they don't push hard enough on the task. So the people are happy, but they aren't getting anything done. Really, you can't find a perfect 10 at anything, but what you're looking for is that 9/9 style of leadership with someone who is ground in all areas.
"And that's what Mike Holmgren is. He's great with people, but he's also right on task and very clear about what needs to be done. When somebody does that consistently, he's going to get great productivity out of his people and be successful at what he does."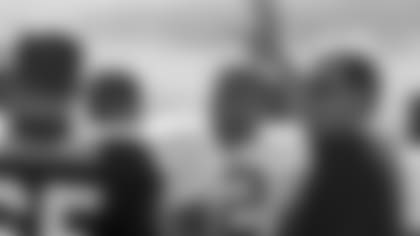 Lind would know. He is the only member of the Seahawks coaching to have been an assistant with Holmgren during the entirety of what will be his 17th year as an NFL head coach (seven in Green Bay). Holmgren's 10th and final season as coach of the Seahawks unfolds this week, but it doesn't require a doctorate to figure out why Holmgren has continued to build success on and off the field throughout his lifetime.
Essentially, it comes down to his football gift as a quarterback at a young age reading defense, his natural enjoyment of people and his desire to help make people around him better. The result has been a loving and productive life built around his wife Kathy, four daughters, five grandchildren, friends in and out of football he incessantly keeps track of (and vice versa), and five trips to the Super Bowl (including three rings).
Having reached his 60th birthday on Father's Day last month, Holmgren talked about the "sabbatical" he will take after this season, and how he came to reach this point of his life.
"Looking back on it, everything has flown by," Holmgren said. "I remember each stop, and my first day on the job at each place. It was where my family was. Kathy was such a trooper. It's so hard on the wives. My kids were little or in school with every move. Your wife has to be special to deal with all of it or it's just not going to work ... any of it."
This will be Holmgren's 23rd season in the NFL, the first six as an assistant for the San Francisco 49ers – first with Bill Walsh and then George Seifert, where they won Super Bowl XXIII with Walsh, XXIV with Seifert, and then took the Green Bay Packers to Super Bowls XXI and XXXII as head coach – winning the first and losing the second in a cliff-hanger. He was on the precipice of becoming the first head coach in history to coach two different franchises to Super Bowl victories when the Seahawks won the NFC Championship in 2005 before the heartbreaking loss to the Pittsburgh Steelers in Super Bowl XL.
He is the longest tenured coach in Seahawks history and his 86-68 record (.558) with the Seahawks is a franchise mark (including a record four postseason wins). They have won four NFC West titles in a row and gone to the playoffs five years in succession. Holmgren's teams have five division titles of the six the Seahawks have ever won. Overall, his record of 170-110 (.607) leaves him just one win behind Joe Gibbs for 10th place on the all-time NFL win list.
It humbles Holmgren when the Hall of Fame is mentioned. He has always loved coaching. Yet, still looming overhead is the thundercloud that is rebuilding a team as a general manager to success. He stresses that was the only reason he left Green Bay, where they named a street Mike Holmgren Way. The Seahawks lured him away in 1999 to be coach, general manager and executive vice president. But by the end of the 2003 season, he had been relieved of his duties and in 2005 Tim Ruskell became president.
Along the way, he had been in charge of the drafts, traded to get quarterback Matt Hasselbeck, whom he had drafted in Green Bay as a backup to Brett Favre, and coached the team in his highly organized and consistent style.
"The thing I learned about myself is how appealing I find the challenge of rebuilding something up that's dropped down and I don't want to go any deeper than that other than it appeals to me," Holmgren said. "We had done what he had in Green Bay, so I had the chance to come to Seattle and do it again.
"We had good people in place. What I didn't really research enough was the state of the team when I came here salary cap wise ... the makeup of the team. What I learned and what I would be better at if ever given the chance again would be setting up your support staff in the personnel department better. Had I been a little wiser that way, I contend we could have gotten to the Super Bowl a little sooner."
---
Holmgren grew up in San Francisco, the product of a tough and loving father who loved sports, and he excelled at them all. There wasn't just love of the games themselves, but the sport and understanding all of it. Seahawks assistant special teams coach John Jamison was there for all of it. They became friends in the third grade on the playground.
Then it reached another level two years later when they were old enough to play organized football at the age of 10 ... indeed, 50 years ago. Holmgren was the quarterback and Jamison his wide receiver. It was a seven-man touch-tackle, and the organization used exponents of height, weight and age to come up with a number to classify each league and its participants. Holmgren, well-known as a massive 6-5 and broadly built man today, was never a little guy, so he was placed in the group that was dominated by 12-13 year-olds.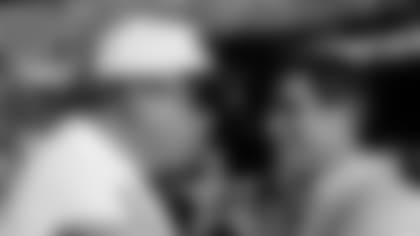 "Mike had to play in the '90s because of he was already so big then," Jamison said. "We were so young that his parents didn't want him playing with the older guys without a friend. I could have played on the 80s team but I moved up to play 90s with him. Because of our experience playing together, he was the quarterback and I was the receiver.
"I thought we were pretty good, but we had trouble winning because of the size factor playing against guys 2-3 years older than us. The first time I ever met Mike's dad, he drove us up to our first game. We had run only one offensive play and we already were losing 21-0. They were just too much for us, too old and too good. Things got better, though."
They blossomed together in football and basketball at Lincoln High School, Holmgren becoming the San Francisco "Prep athlete of the Year." The two of them shared the honors of being top scholar-athletes in San Francisco County. On and off the field they learned a lot together. Jamison recalled watching the Martin Luther King "I Had a Dream Speech" together in August of 1963 at Holmgren's house on Dewey Ave, and there endless discussions about politics and the way life was evolving on the cutting edge in San Francisco in the mid-'60s.
Ultimately, it came back to football, though.
"Mike was always ahead of the curve in the passing game, I could catch the ball and we were both good students of athletics," said Jamison, who ultimately built his career as a standout high school basketball coach in Santa Clara County. "We'd always compare notes coaching about how young guys don't seem to know the game like we used to.
"That's why I'm not surprised he's done so well coaching. Reading defenses on the high school level ... we had our big playoff game against a real strong team. He was just reading the safeties and the linebackers. We had our set plays, but he would tell me in the huddle where to break it off. We ended up routing a team that was really good and we both set records at quarterback and receiver. He saw the game way ahead of his years."
After high school, the two split up, Jamison went across the Bay to Cal-Berkeley and Holmgren down the coast to Southern Cal. The playing days diminished rapidly. Jamison played for a year before focusing on political science and education, while Holmgren was a backup at USC for four years. Holmgren was drafted by the St. Louis Cardinals, cut in camp and then after a brief trip to New York with the Jets, he was waived again.
That set the tone for his real career as a coach and teacher, which allowed him to meet the love of his life Kathy.
"I was floating around after the Jets had cut me," Holmgren said. "I had done some bartending, worked in a produce market and gone over to Hawaii to work construction. My former basketball coach Will Ryan called me and told to me to come down to talk about coaching at Lincoln. I didn't have a teaching credential, but he told me they'd work it out, I'd sub and so many teachers missed I was there every day and there were only two of his coaching the football team. Really, it was just me, I got my teaching credential going to USF (University of San Francisco) at night and really learned a lot coaching and teaching.
"My father was a tough guy and so were a lot of my teachers and coaches. Things had changed a lot in 1970s, and San Francisco being San Francisco, it was really tough getting through to kids. I got to be a colleague with so many of them that taught me. They encouraged me extend myself, try harder. They were able to convey to me what the future may be for me if I pushed myself to another level. And one of the great things for me was to be able to go back and work in the high school I graduated from and do the same thing for the guys there that the coaches did for me."
It was a formative 1971 for Holmgren, who then moved on to be an assistant at Sacred Heart for three years and then down to Oak Grove in San Jose for six more. He got a break in 1981 to be offensive coordinator and coach quarterback at San Francisco State, and then came a much bigger one the following year when LaVell Edwards invited him to BYU - a quarterback haven - to become quarterbacks coach to replace future USC head coach Ted Tollner. Jim McMahon was the out-going quarterback, Steve Young was the quarterback-to-be and Robbie Bosco would follow.
And the grad assistant who picked him up at the airport was Jim Lind.
"That was a huge jump going to BYU," Holmgren said. "Their history of All-American quarterbacks had already started and to join LaVell Edwards' staff was big for me."
He was there for four years, nearly got head coaching job at the University of Montana, and then came the call of all calls - from Bill Walsh to move home to San Francisco and join the 49ers staff.
Holmgren laughs about his reaction, which he remembers vividly: "It was one of those calls where ... 'C'mon, who is this really?'"
Six years later he had two Super Bowl rings, had been not only Joe Montana and Young's quarterback coach again, but offensive coordinator. He had a number of opportunities to be head coach in 1992, and chose Green Bay.
---
Two of the coaches he scooped up for his staff with the Packers, were Lind and Andy Reid, both of whom were grad assistants at BYU. A third was Gil Haskell, a fellow high school coach in San Francisco with whom he used to have breakfast in the 1970s as they were getting started.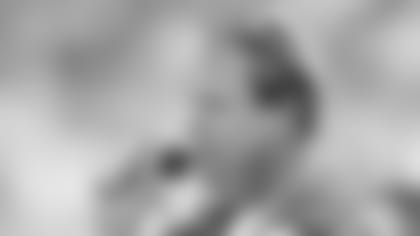 Future head coaches Ray Rhodes, Mike Sherman Jon Gruden, Steve Mariucci and Mike McCarthy were also on that staff at Green Bay, among other NFL notables.
"He never forgets," said Haskell, the Seahawks offensive coordinator. "Once he engages you, he's there for you. And he hasn't really changed much even today. "He's gotten better, better and better with experience - and smarter. Maybe at times, he's a little more relaxed than when we first started ... but not really. You look in his eyes and it is still there."
Lind says it's a two-way street and it is all part of the Holmgren way to create this bond that carries over into every walk of life.
"Mike is so consistent and straight with how he deals with people, I'm sure that has a lot to do with his success," Lind said. "As an assistant, what more can you ask for when basically you have the same schedule every day and you know exactly what your boss wants from you for 16 years?
"It hasn't really changed since the first day I worked for him. He's been there for me with answers to my questions and it's up to me to do what he asks. I've been very fortunate."
Moving to Seattle in 1999, the concept of staff – with so many leaving Green Bay for head coaching situations - Holmgren's tentacles stretchers farther and wider ... all the way back to Jamison, who had retired as a coach was teaching English.
Initially, Jamison rebuffed Holmgren out of pure pride, and then in 2000 he did come aboard as a pro personnel assistant for five years before becoming assistant special teams coach in 2005. He spoke of the irony of when he had come down to stay with the Holmgren's in San Jose when he was first given a head coaching job in basketball while Holmgren was an assistant football coach.
"Ironically, I told him I would hire him when I hit it big," Jamison chuckled. "But when he called me to come up here I said, 'I haven't even coached basketball in years - and I haven't coached football in decades. I had gotten pretty burnt out on the attitude of young people. I liked teaching English, but what had happened in sports was different.
"There was some attrition the second year and I came up to work with personnel, got to know the people in the building and the players. He told me it was different at this level and he was right. These guys wanted to learn and be successful. And I was one of the only people here who didn't look at Mike as an icon. So he would come into my office, bring the high school yearbook, put his feet up on my desk and point out my old girlfriends. I'd have to throw him out. He's just so good at keeping everything in perspective. It's why he's done so well."
Family ... girls, girls, girls
---
So much of that perspective comes from family. He talks about how Kathy has gotten a different college degree at every move. She and their daughter Calla were on a mission in Africa during Super Bowl XL. All four of his daughters – twins Calla and Jenny, Emily and Gretchen are totally immersed in football, perhaps too much.
Kathy can't watch the games.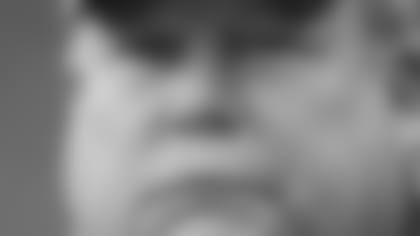 "It tells you so much of him being a special guy," said Jeanne Denkmann, his administrative assistant with the Seahawks since 1999. "He always knows what's going on with all of them. Just the way he treats his family and how concerned he has always been about how they are says it all. He is genuinely concerned about all the people that work for him tells me what kind of man he is. He has old friends call, so many of them coaches and head coaches, and he always stays involved. He's just a special person."
Before he came to the Seahawks, vice president Gary Wright did some background on Holmgren in preparation for what was coming. Wright was no longer director of communications - having hired Dave Pearson the year before to handle it - but he was still vice president of communications and administration.
And to be bringing in a larger than life coach in Holmgren required some enlightenment.
"When I talked to the Packers before we hired him just to get kind of a scouting report ... the first thing they told me is 'family is first,'" Wright said. "They didn't talk about anything else. That said it all. What's really cool has been getting to know the kind of person he is - just how he handles everybody and how he makes everybody feel included.
He'll walk through the office, spend time with people and make them feel genuinely good about being around him. That's not always the case with head football coaches."
That's because of the girls.
All of his daughters live in the area now, but they lived in Chicago when he first moved to Seattle. Now he talks to each one of them every Monday after a game - each successful in their own right. All of them dogged about their support for dad and the Seahawks every waking hour. It began in San Francisco in a little apartment on his meager $600 a month assistant coach salary, with Mike and Kathy each in a chair rocking infant twins Calla and Jenny to sleep. The first four grandchildren were also girls, but a grandson broke the string over the past year and another boy is on the way.
He's admittedly drawn plenty of teasing over the years, but it matters little to him.
"Those were the salad days back in San Francisco ... we didn't have much when the twins were born," he said. "I got teased so much, but all you really care about as a parent is that they're healthy. All the rest of the stuff is just games from the guys. Then Emily came, and that's three girls. And when Kathy got pregnant with Gretchen, they already knew it was a girl, but I didn't. They were having fun with me even then, 'Oh ... he's got big shoulders, big shoulders and ... you have another girl.'
"I didn't care. My girls ... gosh, I couldn't have asked for better kids. They've been wonderful since the day they were born. They probably love football too much. They get so wrapped up in everything, they're ready to fight. Emily ... she's worried about me all the time. 'How's your health? Are you OK? You did good ... don't worry. Calla is the doctor ... 'You were too predictable on third down. Use a little bit more play-action ... use more of a football approach.' Gretchen gets so mad at the officials. Jenny gives the overview. They're all different, they all love it, and I think when I'm not doing it anymore, there will be a part of them that misses it. Then, they'll realize it's been good and allowed us to do a lot of fun stuff."
They already do. The reality has hit them hard plenty of time with health. Kathy was diagnosed with breast cancer in 2001 and Holmgren had chest pains a few years ago that forced him to miss some practice. The reality check wasn't really necessary, as much as a reminder of how quickly it can all change dramatically.
His competitive fire still burns, but he is realistic. Being such a large man and with a voracious appetite for life and food, he realize the tires of his Harley Davidson were requiring a little bit more pressure these days so he's been on the Jenny Craig diet and dropping wait quickly. He and Kathy are now ardent supporters of the Susan G. Komen Breast Cancer Foundation and have been highly visible at the annual race in Seattle.
"Everybody is wired a certain way," Holmgren said. "When Kathy got breast cancer and I had the chest pains, it was time to take a step back. I don't obsess on it, but I do more there are a lot more years behind me than in front of me. That's all part of the evaluation process I'm going to have."
That grounded approach to live and his success has obviously simplified it. While so many people believe it was the West Coast offense that Walsh, who died last year from leukemia, taught him. It was really about approach to running the team and life that sunk in even more. Holmgren has also been thoughtful enough along the way that it has allowed him to coach at such an incredible pace and remain successful.
As Lind explained, he's not one of those coaches that sleep at the office. And he doesn't want his assistants doing it either. It is Holmgren's approach that the balance breeds success in all areas.
"He's managed his schedule so that he's always at his best on Sundays," Lind said. "There's no wasted time. He's not one of those guys who says, 'Let's re-work this and let's re-work that. He processes the information, he tells us, 'You've looked at the film, I've looked at the film, here's what we're going to do.' There is certainly wear and tear on everybody during the course of a season, whether you're a head coach or an assistant, but the way he schedules himself and talks to all of us, it's to conserve energy for the entire season.
"He doesn't want anybody to have burn out. He just talks to the players and us in such a way that we get it and we respond because he respects us."
---
And that brings us to the beginning of the 2008 season.
The Seahawks already announced that assistant head coach and defensive backs coach Jim Mora will be the head coach next season. Holmgren's unerring confidence and comfort in his very large shoes - along with Mora's deferential approach - have made this a non-issue entering camp.
This is all about Holmgren trying to go where no man has gone before - winning that Super Bowl with a second team. For all of his even-mindedness and consistency through the years, he still hasn't quite let go of the Super Bowl XL.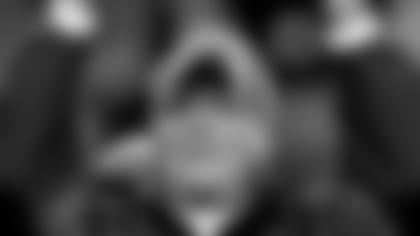 "It was too bad," Holmgren said. "That game will stick with me forever. We had a chance to do something unique and special on all levels for this city and this franchise. It was too bad. We were poised to do it. We were prepared to do it. It was just a very unusual game."
But they already have. Qwest Field has turned into the most torturous place in the NFL to visit, with rabid fans, continual sellouts and a waiting list in the 10s of thousands. He admittedly has been irked by criticism that he cares for his players too much when they've had off-field problems when they should have been released, but that's who he is and why the players respond to him in such a manner.
There is no getting around his pride in how Matt Hasselbeck has responded to him by becoming a Pro Bowl quarterback and a national marketing success.
"I struggled at first coming here," Hasselbeck said. "Mike had a lot of confidence in me or he wouldn't have brought me here. But at first I didn't listen very well. We went at it. The thing is he stuck with me, and our relationship grew. Now I know what he wants."
There are others. He was thrilled to see Mack Strong blossom from a marginal free agent into a Pro Bowl fullback before last season and his career ended up abruptly with a neck injury. Richard Sherman became a Pro Bowl cornerback and wildly popular as a local product growing up in Tacoma and going to school at Washington State. He has spent two years supporting the hard work of talented young defensive tackle Marcus Tubbs fighting back from knee surgeries on both knees in successive years and hopes this is the year he'll be back out there stuffing the run again.
"He knows how to put the right pieces together to build something special," All-Pro tackle Walter Jones said. "He put in his system, and it taught players how to win here. He's running a system that doesn't allow the other team to dictate what you're going to do. We learned right away what he wants to do and that's how we approach every game. It worked for him for years and once we figured out what he was doing, winning came easier for everybody. We gained confidence because we go into camp learning what we're going to do and that's what we do in every practice and every game. It helps you believe you'll win."
The offseason project in 2008 for the coaching staff and players has been to figure out the disparity in performance between their 7-1 record at home and 3-5 on the road last season. Holmgren believes that's the difference between the Seahawks being a very good team and a great team.
"When you build a team, start with a group that's really competitive and you can honestly believe that you can get into the playoffs every year," Holmgren said. "We got there and I still think we're there. Now, to take the next step and win a championship - if you get to the NFC Championship game - you're pretty good. That's a level we reached and now we've got to get to the next level and win the whole thing. That's pretty special. A lot of teams haven't been there for a long time. That's what everybody comes to camp to do and it's not easy. To get there, we've got to be more consistent in every game, wherever we play. We'll need to be that way every game to give ourselves a chance to get there.
"It's always up to the players. Football is a very emotional game ... not that other sports aren't. But in football, you get knocked down, you get hurt, you get punched in the mouth ... you've got to bounce back that stuff that doesn't happen in other sports. So the emotion of your home crowd and how you use that and feed off that. That's real. Then you have to kind of create something with your team when you're on the road. The: 'Us against the world' thing. You've got to create something to buy in for that emotional edge you lose by leaving your home crowd. Then it really comes down to preparation."
You can count on every Mike Holmgren-coached team being prepared. It's what he does. It's what his assistants do. It's what his players believe. And the result is why they win more often than not. That explains why Qwest Field has the personality of a volcano, ready to erupt at any second. It's why they are capable of playing with the best of teams every week and were so close to winning Super Bowl XL.
He will take his year off to decide if he ever wants to coach again and whether he will get the same kick out of building a team without coaching it. He is not sure, but wants to reach a highest level of certainty he can attain before making another commitment when he'll be approaching 62 years old.
For now, the focus is all on the Seahawks, this week, this season and providing the city of Seattle with a Super Bowl Championship.
"Qwest Field is spectacular ... spectacular," Holmgren said. "Most of the coaches I've played against – Joe Gibbs being one of them, said, 'I've never had a coach a game in a place like that in my life,' and he's coached a lot of great games. Our fans, when all the dust settles and I walk out of here, one of the things I'll feel best about is the fact that Sunday at Qwest Field for our fans and our city, is really a special event. They like it. It's fun. They're hopes are real. They're participants. All that stuff. That's good. Seahawks football is exciting for people again and I hope this is the year they'll never forget."