In a rematch of last year's shootout in Detroit, the Seahawks and Lions once again battled all game long, this time needing overtime to decide a winner. Let's rewind. Listen and subscribe to the Seahawks Rewind Podcast: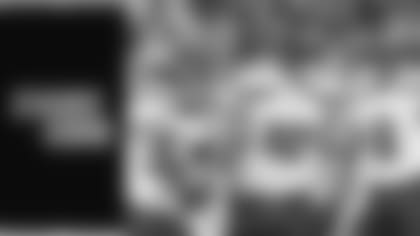 Re-live Each Game With The Seahawks Rewind Podcast
Re-live every Seahawks game this season with game highlights, player and coach postgame interviews, and a whole lot more. Available on Spotify, Apple Podcasts, Stitcher and wherever else you might get your podcasts.
Steve Raible Interview (02:05)
Pete Carroll Press Conference (09:07)
Bobby Wagner Press Conference (22:05)
Geno Smith Press Conference (26:06)
Tre Brown Press Conference (43:08)
Devon Witherspoon Interview (49:51)
Stone Forsythe Interview (54:33)
Uchenna Nwosu Interview (59:18)
Will Dissly Interview (1:03:01)
Kenneth Walker III Interview (1:23:23)
Mario Edwards Jr. Interview (1:26:33)
Unsung Heroes (1:37:42)
Check out some of the best action shots from Week 2 at Detroit at Ford Field on September 17, 2023. Game action photos are presented by Washington's Lottery.