No. 5: Tyree Wilson, edge, Texas Tech
Perry: At 6-foot-6 and 275 pounds with tremendous length, Wilson is a little more raw than Anderson. But his tools are rare. Pete Carroll should be a very happy man no matter which of the top-three defenders falls to Seattle.
No. 20: Bryan Bresee, defensive tackle, Clemson
Perry: The Seahawks, like the Lions, also know where this draft class is most stacked: right along the defensive line. Here they get the next best thing to Jalen Carter in this year's draft. Quickness. Length. Strength.
Breese has all of the tools necessary to become an interior disruptor at the next level. He and Tyree Wilson paired together will be a formidable duo for NFL West offensive linemen.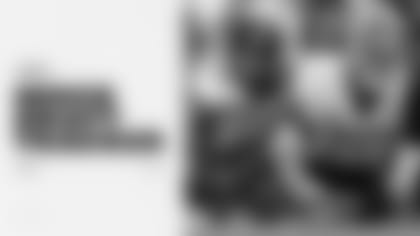 No. 5: Tyree Wilson, edge, Texas Tech
Stackpole: Tyree Wilson did not participate at the NFL Combine as he continues recovering from a fractured foot he suffered in November, but there's good news! He's reportedly progressing well enough that he plans to do drills and testing at Texas Tech's pro day on March 29. He'll showcase a skill set that will validate his standing as a top-10 pick.
No. 20: O'Cyrus Torrence, guard, Florida
Stackpole: After signing Geno Smith to an extension, the Seahawks get to work protecting the reigning NFL Comeback Player of the Year. Seattle found two solid offensive tackles in last year's draft, and now it fills one of the guard spots with O'Cyrus Torrence.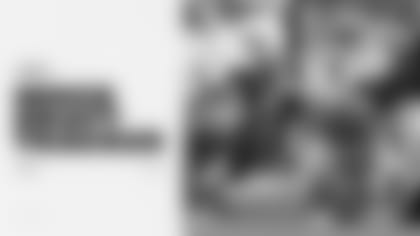 No. 5: Tyree Wilson, edge, Texas Tech
McShay: Wilson didn't work out in Indy, we haven't seen him on the field since November and he is recovering from a broken bone in his foot. But the 6-6, 271-pounder has 35 5/8-inch length and overwhelming power. The Seahawks have to clean up their pass rush, and Wilson would be a great start there after he posted back-to-back seasons of seven sacks. Seattle had 45 sacks in 2022 (tied for seventh), but its 33.5% pass rush win rate and 28.9% pressure rate were both bottom-tier results. And now Poona Ford is a free agent, and Uchenna Nwosu is entering the final year of his deal.
Time to get serious about the defensive line, and Seattle has a second first-rounder at No. 20 to continue on that path.
No. 20: Myles Murphy, edge, Clemson
McShay: Yes, the Seahawks already landed Texas Tech's Wilson earlier in this mock, but adding to this defensive line is the team's biggest need now that Geno Smith is headed back to Seattle as QB1. GM John Schneider has to get that unit right, and this could end up a steal. Murphy has power, burst and bend off the edge, and he comes with some versatility. Over the past two seasons, Murphy had 14 sacks, 63 pressures and 23 tackles for loss. So why the slide? There were a few too many times late in the season that he disappeared and didn't have the same impact for the Tigers. He didn't have any sacks over the final four games.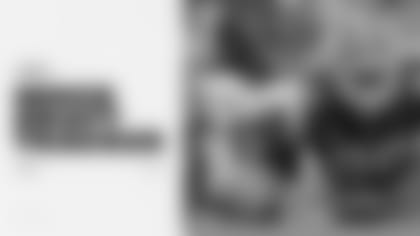 No. 9: Anthony Richardson, quarterback, Florida after a projected trade with Carolina.
Kiper Jr.: Here's a team that could afford to take a developmental quarterback with elite upside. Seattle has said it wants to bring back veteran Geno Smith, but what if the organization uses the franchise tag on Smith, plays him for a season and adds Richardson to take over in 2024? That'd be the ideal scenario for Richardson, a raw passer who completed just 53.8% of his throws last season but has incredible ability as a runner. He had 17 touchdown passes and added nine more scores on the ground. At 6-4, Richardson has the type of arm strength that makes NFL coaches drool. If he gets into the right situation -- and isn't forced to play early -- he could be a star.
The Seahawks make the most sense for Richardson because they have the picks to take a chance on a high-ceiling prospect, including what they're getting in the projected trade with the Panthers. If they don't go with Richardson, they likely would be all-in on the edge rushers, with Tyree Wilson (Texas Tech) and Myles Murphy (Clemson) still available.
No. 20: Myles Murphy, edge, Clemson
Kiper Jr.: My projected trade between Carolina and Seattle gave the Seahawks some extra capital for moving down four spots, but this is their original pick after a surprise 9-8 season. And if they want to keep improving, they have to add young talent to their front seven. As I mentioned in January, Darrell Taylor, a 2020 second-round pick, is coming off a breakout 9.5-sack season, while Uchenna Nwosu also had 9.5 quarterback takedowns, but they're both entering the final years of their contracts. The Seahawks need to get more production from other players.
Murphy had 17.5 sacks in three seasons at Clemson, and at 6-5, 275 pounds, he's also strong against the run. Seattle ranked 27th in yards per carry allowed (4.9) last season, so that's an area to upgrade. One position to watch: The Seahawks lost middle linebacker Jordyn Brooks to a torn right ACL in January, so they could try to add another off-ball 'backer to help in 2023.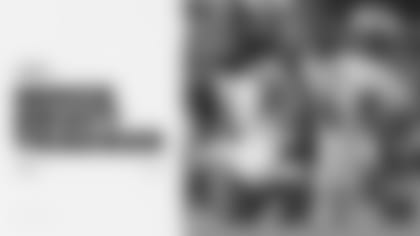 No. 5: Tyree Wilson, edge, Texas Tech
McDonald: Tyree Wilson has the build of a superstar edge rusher, something the Seahawks have the luxury of grabbing here with the pick they received from the Broncos in the Russell Wilson trade.
No. 20: Zay Flowers, wide receiver, Boston College
McDonald: The Seahawks have their quarterback, now they can focus on adding more talent for Geno Smith to be successful. Here, they get a player that would pair well with D.K. Metcalf for the long term in Zay Flowers.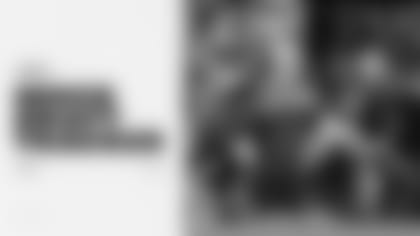 No. 5: Anthony Richardson, quarterback, Florida
Vacchiano/Arnold: They just re-signed QB Geno Smith, but it's a short-term deal and Pete Carroll said Seattle is "totally connected" to the QBs in this year's draft. This would be the perfect spot for the 6-4, 244-pound combine sensation who ran a 4.43-second 40 and wowed in other drills. He needs work on accuracy and maturity, and will have time for both sitting behind Smith for a bit.
No. 20: Jaxon Smith-Njigba, wide receiver, Ohio State
Vacchiano/Arnold: Smith-Njigba is the first wide receiver off the board. Arguably the best player at his position in the draft, the former Buckeyes star said at the combine that he's fully healed from a hamstring injury that held him out for most of 2022. He could be the perfect complement to DK Metcalf and Tyler Lockett in Seattle.
Seahawks quarterback Geno Smith officially put pen to paper on a three-year contract extension at the Virginia Mason Athletic Center in Renton, Wash. on March 9, 2023.