Seattle could very well move up, down or stay at No. 5, making their highest selection since 2009.
​​With that in mind, it's time to take a look at what some of the draft experts think the Seahawks might do with those two first-round picks: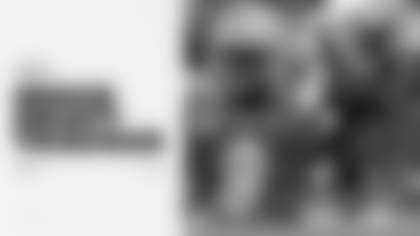 No. 9: Calijah Kancey, defensive tackle, PITT after projected trade with Carolina.
Trapasso: The Seahawks were fine giving Poona Ford an opportunity inside as an undersized defensive tackle, so they could gravitate toward the smaller but enormously explosive and productive Kancey. Seattle lands both of Carolina's second-round picks (No. 62 and No. 94) in this deal.
No. 20: John Michael Schmitz, offensive lineman, Minnesota
Trapasso: The Seahawks are in need of better interior offensive line play, and Schmitz is a squeaky clean center prospect with loads of experience. He'll be ready to go from Day 1.
No. 5: Will Anderson, edge, Alabama
Jeremiah: Yes, this would indeed be a steal for the Seahawks. Anderson teams up with Uchenna Nwosu to give Seattle two explosive edge rushers.
No. 20: Jaxon Smith-Njigba, wide receiver, Ohio State
Reuter: Seattle adds another weapon to complement Tyler Lockett and DK Metcalf. Smith-Njigba is a pure route runner and will be a high-volume target.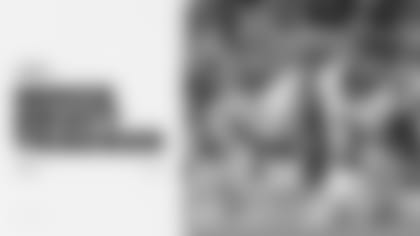 No. 5: Will Levis, quarterback, Kentucky
Edwards: When will the Seahawks have another opportunity to take a potential franchise quarterback this early? They exceed expectations most years. Will Levis could sit behind Geno Smith and learn at his own pace.
No. 20: Jordan Addison, wide receiver, USC
Edwards: Seattle has other needs, but it is a victim of the board. The Seahawks are planning for the present and the future with the selections of Will Levis and Jordan Addison.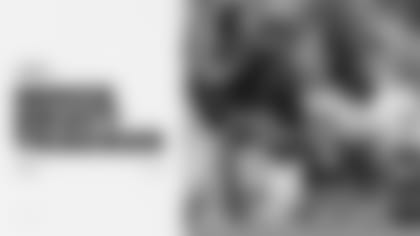 No. 5: Will Anderson, edge, Alabama
Sanchez: Many NFL fans were surprised that a team led by Geno Smith and a bunch of rookies was very competitive this season. I believe that the Seahawks continue to add youth and add potentially the best player in this year's draft, Will Anderson Jr. Pete Carroll appreciates defense and Anderson's character and play style will fit right in with the kind of culture Pete Carroll is trying to foster.
No. 20: Anthony Richardson, quarterback, Florida
This is a classic Pete Carroll pick, taking the QB with high upside that he feels that he can mold into exactly what he needs. Anthony Richardson may have the best tools of any quarterback in the draft and this skill set would be too intriguing for Carroll to pass up to start transitioning into the future at the quarterback position.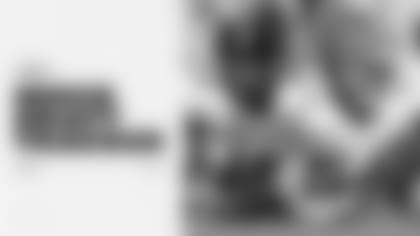 No. 5: Tyree Wilson, edge, Texas Tech
Dvorchak: Barring a surprising Will Levis selection by one of the QB-needy teams ahead of Seattle, it's hard to see any other combination of players having their names called in the first four picks. The Seahawks' needs depend entirely upon what they do with Geno Smith, who is a free agent. If he is brought back (I think he will be), the Seahawks are likely zeroed in on a pass-rusher here.
No. 20: O'Cyrus Torrence, offensive lineman, Florida
Dvorchak: The Seahawks spent the 2022 draft upgrading their tackles. This time around they will get the chance to improve the interior of their offensive line. Torrence is almost unanimously considered the best interior offensive line prospect this year.
No. 9: Tyree Wilson, edge, Texas Tech after projected trade with Carolina.
Dugar: The Panthers give up pick No. 61 (acquired in the Christian McCaffrey trade), a fifth-round pick and a 2024 second-round pick to jump ahead of Detroit, Las Vegas and Atlanta, three teams without long-term solutions at quarterback. The Panthers end up drafting Will Levis, the third quarterback off the board.
Wilson (6-6, 270) makes sense for the Seahawks in that he's a long, strong, physical edge defender. Those traits should translate to a productive run stopper and a power rusher on third downs. His length and skill set feel similar to what Carlos Dunlap brought to the Seahawks in the 2020 and 2021 seasons.
Dunlap used his long arms to record 10 total passes batted at the line in those two seasons, third-most among all defenders. That came in handy in Week 13 of the 2021 season, when he swatted what would have been a game-winning touchdown pass for the 49ers on fourth-and-goal. Dunlap was also adept at bull-rushing defenders for sacks, which he did on a game-ending fourth-and-10 takedown of Arizona's Kyler Murray in Week 11 of the 2020 season.
No. 20: O'Cyrus Torrence, offensive lineman, Florida
Dugar: The Seahawks need to upgrade their interior offensive line. Veteran right guard Gabe Jackson is under contract through 2023, but he was essentially a part-time starter in 2022 and would save Seattle $6.5 million if released. Phil Haynes, Seattle's other starter at right guard, is scheduled to be an unrestricted free agent. Moving on from Jackson would create an even more urgent need for a starting-caliber lineman like Torrence, an All-American guard who was rock solid in pass protection. At 6-5, 337 pounds, Seattle may no longer have to worry about its guards being walked back into the quarterback in obvious passing situations, a common occurrence in recent seasons. The Seahawks had the same issue in the run game last year, but if Torrence's play at the Senior Bowl was any indication, he'll be an upgrade in both facets of the game.
No. 30: Zay Flowers, wide receiver, Boston College after projected trade with Philadelphia.
Dugar: Yes, another trade. Because of the trade with Carolina, Seattle would have three second-round picks and three fifth-round picks. This gives the Seahawks the luxury to package pick No. 37, a fourth and one of those fifths for a slot receiver before the end of Day 1. Flowers (5-9, 182) might not fall this far, but if he does, the Seahawks could use someone with his quickness. When Flowers has the ball in his hands, he can juke defenders and accelerate to create yards after the catch, making life easier for his offense. The Seahawks have been one of the worst yards-after-catch teams in the league for years, and their loss to the 49ers in the wild-card round of the playoffs demonstrated just how valuable that skill set can be.