The Seahawks' 2016 Pro Bowl collective will suit up on opposite sidelines this Sunday at Honolulu's Aloha Stadium.
Russell Wilson, Richard Sherman, and Michael Bennett will represent Team Irvin at this year's NFL all-star game, while Tyler Lockett and Bobby Wagner will line up with Team Rice.
The Seattle split comes after Wednesday night's Pro Bowl draft that saw Pro Football Hall of Fame wide receivers Michael Irvin and Jerry Rice, this year's team captains, take turns picking their respective squads from 2016's Pro Bowl attendees.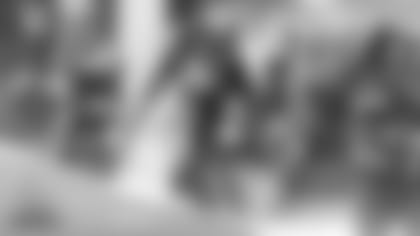 Irvin selected the Seahawks signal caller Wilson with the No. 1 overall pick and followed that up by taking Seattle's shutdown corner Sherman at No. 5 before taking the team's top pass rusher Bennett with the No. 9 overall pick.
"This is the first game of 2016 in my mind," Wilson said of Sunday's Pro Bowl in an interview with ESPN at Oahu's Wheeler Army Airfield, where this year's draft was held.
Rice, meanwhile, picked up Seattle's return specialist Lockett and middle linebacker Wagner during a pre-selection process on Tuesday, when Team Irvin and Team Rice chose players from certain position groups - offensive linemen, interior defensive linemen, inside/middle linebackers, fullbacks, punters, kickers, return specialists, and special teamers. Sea Gal Hope, Seattle's Pro Bowl cheerleader who is keeping a diary of her time in paradise, will cheer for Team Rice.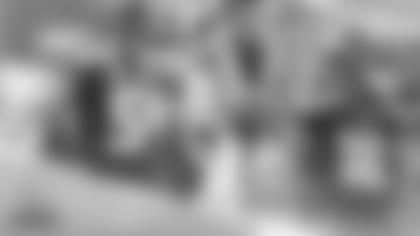 This week's game marks the third straight year the Pro Bowl will be played using an un-conferenced setup, with each player's NFC and AFC ties out the window in favor of the 'fantasy' style format. Rice was a captain the first year the Pro Bowl utilized the current format, finding himself on the winning side in 2013, while Irvin was the winning captain in last year's game.
Both teams will hold light practices on Thursday, Friday, and Saturday of this week before Sunday's Pro Bowl game kicks off at 4:15 p.m. PT with live television coverage on ESPN. Seahawks free safety Earl Thomas and strong safety Kam Chancellor, who were voted to the 2016 Pro Bowl last month, will not play in this weekend's game due to injury.
QB Russell Wilson
CB Richard Sherman
DE Michael Bennett
RS Tyler Lockett
LB Bobby Wagner
Bobby Wagner, Richard Sherman, Tyler Lockett, Russell Wilson and Michael Bennett along with other 2016 Pro Bowlers attended Wheeler Army Airfield in Wahiawa, Hawaii and met with service men and women prior to the Pro Bowl draft.