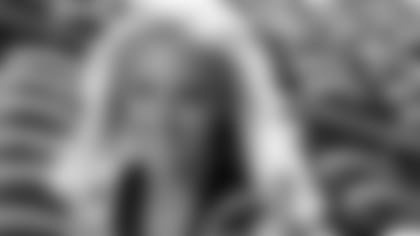 Each season the Sea Gals send one lucky Sea Gal to the annual Pro Bowl in Hawaii. This year, first-year Sea Gal Melanie was selected to represent the squad.
Melanie was selected to represent the Sea Gals in Hawaii at the Pro Bowl and the entire week of activities leading up to the game. Melanie was awarded the honor by Sea Gal management due to her dance talent, performance, public speaking ability and her outstanding interaction with fans. Melanie will be a fan favorite at the Pro Bowl for sure!
Every year one lucky SeaGal is chosen to represent our team in the Pro Bowl. When our director, Sherri Thompson, approached me at our SeaGal awards dinner to acknowledge that I had been selected, I was beyond excited and yet speechless! To uphold this honor was going to mean a lot more hard work and dedication to put forth on my own. Was I ready for this? Yes! There was no hesitation in my mind that I can represent this team and make every individual proud to be my teammate. To be a SeaGal has definitely changed my life and has given me so many great oppurtunites. I cannot be more excited and honored to be the first rookie in SeaGal history to become the 2008 Pro Bowl Cheerleader! This has been an unforgettable year and I look forward to seeing everyone in Hawaii! Go Seahawks!