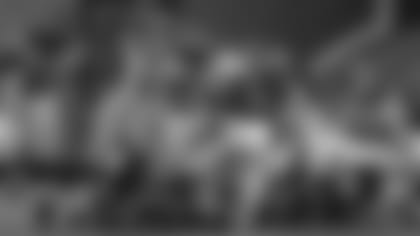 Kickoff
Sat. August 16
6:00pm
Records
Seahawks (1-0)
Bears (0-1)
TV
HD on KONG
Verne Lundquist
Warren Mon
Radio
KIRO 710 am
KBSG 97.3 fm
Steve Raible
Sam Adkins
Jen Mueller
Next Week
Seattle at San Diego
Chicago at SF
The Seahawks host the Chicago Bears in their preseason home opener on August 16 at 6 p.m. (PT). The game will be televised in hi-def on KONG 6/16 in Seattle.
The Seahawks look to improve to 2-0 in the preseason, a feat they have not accomplished since the 1998 season.
This will be only the third meeting between the two teams in the preseason, and first meeting since 1978. Chicago won, 27-16, in Seattles inaugural year on August 7, 1976, in Spokane, Wash. and Seattle won two years later, 16-7, on August 24, 1978, in the Kingdome.
The two teams have met 10 times in the regular season with Seattle holding a 7-3 series lead. The Seahawks have won three of the last four, including a 30-23 victory last season at Qwest Field. In that game, Seattle overcame an early 10-point defecit, tying the score at 17-17 at halftime. Matt Hasselbeck completed a season-high 30 passes for 337 yards with two touchdowns and Patrick Kerney led the defensive attack with 3.0 sacks and one forced fumble.
The teams have faced each other once in the postseason, in the 2006 NFCDivisional Playoff Game, with Chicago coming out on top 27-24 in overtime. Seattle could not hold on to a 24-21 lead in the fourth quarter as Robbie Gould kicked two field goals, including the game-winning 49-yarder in overtime.
This week marks the final week at the teams Kirkland headquarters.
Football Operations will move to the Virginia Mason Athletic Center in Renton on Monday, August 18.