By Mike KahnSeahawks Insider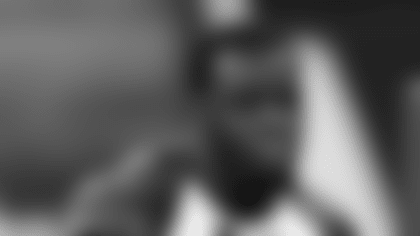 INDIANAPOLIS – They came for verification of what they've been working on most of the past year. NFL fans love to talk about free agency, trades … players coming out of nowhere to help their team.
But consistently good franchises are built on the draft and the approach taken by the personnel aficionados and the coaching staffs that fit those players into their concepts. If it sounds complex, well, it can be as simple or difficult as any organization would like it to be. Regardless, it is no easy task.
The Seattle Seahawks, without question, build their football team out of players with the character to do the right thing on and off the football field. Sure, it may shrink the number of players the scouting staff identifies, but in the long run, it makes for a sense of continuity  that creates success out of habit as opposed to merely a goal.
That's why coming to the Combine every year to scour the 330-something players en masse is always a great tool … not just to see them run, jump, catch, throw and lift, but to sit them in a room and see how they handle mental exercise as well.
"Sure, we know a lot more now than we did before we got here," Seahawks president Tim Ruskell said. "The interviews were fantastic and that's a big reason why we come here. In a 15-minute interview you can learn a lot about a person. And then obviously, the medical information is invaluable. And then everything above and beyond that is just gravy – the workout, the testing and the other stuff.
"But you absolutely will see some guys who you weren't sure about catch your eye in the workouts too. You may have seen flashes on the tape from somebody at a small school, and then you come here and they verify what you saw on tape in their workout. You weren't sure before, because you didn't see it enough and then they come here and blow everybody away in their workout. That's really fun to see a guy rise to the occasion. They're nervous when they get here. Sometimes guys fail and sometimes they just ace it and their career takes off from there."
Ruskell's vice president of player personnel Ruston Webster said this Combine really was no different than the others, with the exception of the logistics continuing to improve and the extraordinary speed of the running backs. Overall, there were once again a cluster of sleepers worth consideration.
That leaves it up to the staff to digest what they saw and translate that into a number grade on the Seahawks steep draft board.
"I think the guys we liked, we still like for the most part," Webster said. "And the guys who did a little better than we thought, we'll take another look at. There were a few surprises. There are never too many. There are always probably a handful of guys you say, 'Hey, we need to go back and take another look at that guy.'
"That's why the interviews are so important. We get as much out of that as anything we do here. You just get a feel for the player's personality, his ability to communicate. We can ask him some questions that make him tell us things that he may or may not want to tell us … and it can confirm our thoughts about him."
A bit part of the reason the Combine has become more valuable is more players are working out every year. Until 3-5 years ago, the best players just came for their physicals and left. Now, with the advent of the NFL Network televising workouts, interviews and providing constant analysis, it's become a big-time event. The number of media has continued to grow annually and more than 200 of the players were interviewed. These days, coaches and general managers step to the podium as well to take questions.
In a surprise move, even Cleveland Browns running back Jamal Lewis strolled into the press room and announced he was signing an extension and fielded questions on the dais. This has become a crucial week for every organization, and the preparation necessary by Seahawks regional directors Scott Fitterer (west) and Mike Yowarsky (east) with their scouts grows in importance as the scrutiny of each team's draft by the ever-swelling media intensifies every year.
One of the primary loopholes in scouting is invariably small schools. Yowarsky talked about how when he plans a trip to see Kentucky, Louisville, Ohio State and Cincinnati, he has to make a point of stopping mid-majors such as Miami University and Ohio University because they'll always have a player or two worthy of consideration. Or if he's going to the University of Maryland, he can't forget Towson State or Delaware...
And that's not mention players from even smaller schools. Yowarsky's impression of the 2008 Combine is there is a lot of work to be done with the small school players leading into the April 26-27 NFL Draft.
"The area scouts have the large schools and the small schools as part of their territories," Yowarsky said. "(Scott and I) go to the large schools, and depending on the grades given to the players from the small schools, we'll follow up. It's really hard in the fall to keep up with all the small schools, and really, until we can see the small school guys to play against the big-time players at the all-star games or here at the Combine, we can't know what kind of players they really are. That's why we have to see as much tape as possible, but also follow them all the way through the Combine.
"Now we've got to go back to the tape, talk to more people and get to know them even better."
Surprising performances don't just come from small school players. There are occasionally guys from the prominent schools overshadowed by teammates that don't get a chance to be noticed. Then he'll come to the Combine, run an outrageous 40, bench press 225 pounds 25 times and show great reflexes in all the agility drills.
"We have so many schools, it's up to the area scouts to hit us hard with conviction so we will follow them up," Fitterer said. "They have to really want a guy we don't know. And even then, when we come here somebody may stand out athletically that we really didn't scout hard. That's when we have to go back and take a good look at him on tape and maybe follow up for one of the workouts (in the next two months)."
And then there are the players these guys have fallen for who don't perform well at the Combine or an All-Star game, or both. It's difficult enough with the character requirements … add in a poor national performance or two, and they know it's going to be a hard sell to the bosses.
"What's tough is when you really like a guy, you put work on him all season, and he doesn't play well," Yowarsky said. "Then you're paddling upstream with Tim and Russ.. With Tim's philosophy our pool has shrunk. There are a lot of guys who won't pass what he's looking for, so when you get a guy who does, and then he doesn't show up well here, it's frustrating."
But there are always exceptions in the other direction as well. His talent notwithstanding, there are guys who have had off the field problems when they were younger but bounced back. Those types can be the most rewarding of the players they scout.
That's when the interviews become even more important.
"You always do your work as far as the football player … there's a lot of homework both as a player and as a person," Fitterer said. "You get all the information you can. There was a kid we interviewed and he had a felony conviction when he was in high school.. But what we found out by interviewing him here is he has turned his life around. That's the biggest thing we can get here. Then we can follow up more and make sure we are on track with them."
The process takes full focus all the way through the draft and beyond. The Combine is the first time that Seahawks pro scout Will Lewis and his staff begin concentrating on this year's rookies as well as the pro free agent market (although they've already done their work on that). This part of the draft process for the pro personnel department is for the middle of training camp and the years beyond so they recognize all the players on the waiver wire.
"We see their grades and then form our own impressions," Lewis said. "Sometimes a guy just goes to the wrong team where they are overloaded at a position and he can be a good fit for us. That's our job to know who those guys are."
So the beat goes on. There is no truth to the rumor the draft board glows in neon once the Combine ends. The individual workouts at big schools begin next month. There are players form small schools whose agents get them to the large school workouts with hopes of gaining enough notice to earn a training camp free agent contract.
To be sure, the work is far from done. It only increases in importance as they move forward, with the caveat that this time of year a player shouldn't look any better than he did during the season and what the staff has already seen on the field and on tape.
"(The draft board) won't change too much," Webster said. "There will be little tweaks here and there. You still have to go off what you see on the film. Don't forget about that … that's when you make mistakes on great guys in shorts. Then you go back and watch the film, and then it all comes back into focus who they really are and what we really want."
---
The Seahawks staff returned home on Tuesday night after the defensive backs finished in the afternoon. … It gets serious with free agents on Friday, when the unrestricted free agents hit the market. … Here are the top eight times in the 40-yard dash – all below 4.4 to continue the theme of extreme speed in this year's Combine: Tyvon Branch (Connecticut) 4.31; Orlando Scandrick (Boise State) 4.32; Dominique Rodgers-Cromartie (Tennessee State) 4.33; Tracy Porter (Indiana) 4.37; Terrence Wheatley (Colorado) 4.37:  Leodis McKelvin (Troy) 4.38; Jonathan Wilhite (Auburn) 4.38; Mike Jenkins (4.38) South Florida.