By Mike KahnSeahawks Insider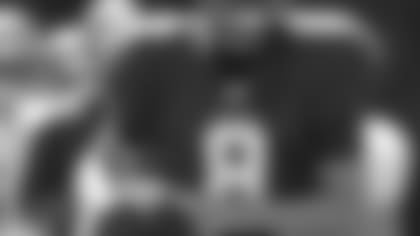 As training camp 2007 began for the Seattle Seahawks, everything was bound to be different.
For the first time in 11 years, they opted not to train across the state in Cheney and stayed at their home practice field with the help of Northwest University for housing and meals. A big transition of starters was unfolding on the defensive side of the football, ultimately six new starters by the end of the season.
More than ever before, injuries had played a factor in 2006, so we had to find out how Matt Hasselbeck, Shaun Alexander, Marcus Tubbs and Bobby Engram (at 34 battling back from a thyroid disorder) – among others - would respond at the outset of training camp.
And certainly there was the perception of Mike Holmgren entering his ninth season as coach of the Seahawks. By the end of the season, he would not only have coached longer than any coach in franchise history, but with the most wins during the regular season and postseason. All of it would begin with the seeds of training camp in Kirkland, where it was occasionally wet, sometimes cool, but always filled with questions and answers that played a significant role throughout the 2007 season.
That they finished with their fourth consecutive NFC West title, fifth consecutive trip to the playoffs, a 10-6 record and another first round win wasn't as significant as the way this whole season unfolded with new players; not to mention keeping the team in Kirkland with hopes of the new facility in Renton being ready for training camp 2008.
A lot of the return had to do with the NFL initially scheduling the Seahawks for a preseason game in China and the logistics of just staying in Kirkland simplified things. And by the time the proposed game with New England was scrapped, it just would have created too many problems to return to Cheney.
"Coming back here was inevitable, even though it was a year earlier than we thought based on the China game," Seahawks president Tim Ruskell said. "And now that the decision was made, we're glad to be home. That doesn't take anything away from the folks at Eastern – they were great to us in every way and we appreciate it. And we'll miss the fans there. But we're home now."
It also made things a little different for Holmgren. He liked the "gulag" mentality of sequestering the players in Cheney away from the distractions of home, even though the players were staying in Northwest University dorms. Surviving the heat of eastern Washington was also part of camp development. The moderate weather of western Washington changed all that.
Besides, Cheney is Cheney. Kirkland is home, or just down the block from home. It would require perhaps even more focus from the staff and the players. But that didn't mean Holmgren was about to change his approach. The 11 p.m. curfew was still in effect.
"They are staying here," Holmgren said. "We are not calling it 'Holmgren's Happy Vacation Land.' It is training camp. We are going to have coaches on campus every night. I am going to stay here. I have to do what I do because that is what I have done for so many years. The players are in the dorm. We will tuck them in every night."
And that they did. Hasselbeck talked about how hard he worked in the offseason just to be physically prepared for camp after shoulder surgery, recovering from a knee injury and a broken bone in his hand. Alexander had a broken bone in his foot, stayed in Kirkland for the first time in his career, looking more trim and faster than ever before in training camp. And Tubbs, coming off microfracture knee surgery looked even slimmer and quicker than anticipated. It was tough to distinguish what was better having around, the promise of his huge presence as a run-stuffer or his gregarious personality back in the locker room.
"This is completely different for me," Hasselbeck said. "I needed to get into shape for camp. Camp is hard for everybody with two-a-days. But it's hard not to think about what happened last year. It's not an excuse with all the injuries we had … I had. I'd never had one of those injuries before. So I've got to do everything I can to be ready physically for this camp and be prepared for the regular season."
Alexander sloughed it off saying he just decided to stay because it was easier with three children and brought his trainer from Alabama here and Tubbs conceded there was no hurry to get back out onto the field while he was still strengthening and conditioning. Both just wanted to be ready for the regular season. There were others coming back from surgery, of course, but really it was all about getting on the same page at camp.
On defense, the new faces included free agents Patrick Kerney at right defensive end, with veteran free agent safeties Brian Russell and Deon Grant plugged in. Jim Mora was brought in as the new secondary coach as well as given the title assistant head coach (which was also added to offensive coordinator Gil Haskell's title concurrently). Second-year corner Kelly Jennings was plugged in as the starting right corner and Marcus Trufant moved back to left corner – creating a brand new secondary.
The stout linebacker crew of Lofa Tatupu, Julian Peterson and Leroy Hill was still in place for defensive coordinator John Marshall, but the defensive line promised to be different with the addition of Kerney, while Darryl Tapp beat out Bryce Fisher, with the latter ultimately being traded for a pick. Rocky Bernard and Chuck Darby returned at the tackles, with Tubbs, veteran Craig Terrill and impressive rookie Brandon Mebane battling it out.
"It's going to take some time," Marshall said. "But we should be better. We really changed our secondary and we expect it will help us. We don't expect to have the problems that we had getting beaten over the top that we had last year."
The offensive line stayed intact from the end of 2006, with Walter Jones and Sean Locklear at the tackles, young Rob Sims and aging Chris Gray at the guards, with third-year Chris Spencer getting his first full shot as starting in the wake of Robbie Tobeck's retirement. They signed 35-year-old Marcus Pollard for tight end, with 36-year-old fullback Mack Strong returning for his 15th season. Alexander and Mo Morris were there at halfback, with high expectations for young fullback Leonard Weaver to earn time away from Strong.
All of this laid on Hasselbeck's shoulders, with a deep crew of receivers highlighted by Deion Branch, Engram, the vastly improved Nate Burleson, blossoming D.J. Hackett and a slew of talented youngsters that had the staff scratching their collective heads over what to do with all of them.
And the first real glimpse of the team came at Memorial Coliseum in Seattle, on a sun-splashed Saturday afternoon before some 10,000 fans, with Hackett as the star on offense with five catches and Jennings stealing the show on defense with a diving interception, and a 99-yard return for a touchdown. But it was tough to get a good read in a controlled scrimmage, so there was far more to learn the following week in San Diego in the preseason opener against the Chargers.
Hasselbeck played little, orchestrating a touchdown drive (including a 31-yard touchdown pass to Branch), leaving the reins to Seneca Wallace. He began shakily, with a fumble and an interception, but he bounced back strong with a 17-point fourth quarter to pull out a 24-16 victory. Wallace finished 14-of-21 for 191 yards and a big 17-yard touchdown pass to second-year wide receiver Ben Obomanu. It reinforced the confidence Holmgren has in Wallace and why all the contentions to the contrary, he'd rather not play him at receiver for fear of injury to a dependable backup to Hasselbeck.
More importantly it provided more confidence for Wallace.
"When you get turnovers, and stuff like that - it's about how you come back and finish the game," Wallace said. "It's just about getting your confidence up and hitting a couple of passes."
Everything was a lot different the next week in Green Bay, where the Packers, unlike the Seahawks and Chargers, game plan for the preseason. Brett Favre was at quarterback, the defense blitzed like crazy, and a lot of things went awry in a 48-13 shellacking.
Most of all, Holmgren was furious over the mistakes, that included six turnovers, seven sacks and 10 penalties. Keep in mind, however, that neither Jones nor Locklear played at offensive tackle, with Floyd Womack going out hurt as well –leaving the Seahawks with their third string offensive tackles to handle the Packers starters and incessant blitzing.
"There's losing a game in the preseason game and then there's playing poorly," Holmgren said. "In the preseason, sometimes if I'm getting my answers from the right players – which is a big thing for us - I can almost deal with losing a game here and there. I can not tolerate how we played tonight. It's just unacceptable, so we'll fix it."
Weaver was a target on this particular night, who suddenly found himself on the bubble as opposed to a vital cog heading into the regular season. At one point the staff was split on what to do with him. But he gradually played his way out of it as the preseason progressed.
And returning home the next week against the Minnesota Vikings was the perfect salve. Being the third game, this was the game the starters would play significant reps, and they responded. Hasselbeck was 12-of-17 for 129 yards and an interception in the two quarters and was done for the night. He completed three passes each to Engram, Pollard and Branch, with Shaun Alexander rushing 30 yards on 8 carries with a 1-yard touchdown. It was particularly important for Pollard, who finished the game with three catches for 42 yards – including a 24-yarder – all of which came during a 74-yard touchdown drive. Young cornerback Kevin Hobbs topped off the scoring with a 39-yard interception return for a touchdown, capping a great night for his fellow Auburn classmates, Obomanu (57-yard touchdown reception, and linebacker Will Herring (interception in the end zone).
Perhaps most importantly was the debut of Tubbs at defensive tackle, coming off the microfracture surgery of his left knee in 2006. He did nothing spectacular, but held his own and had no ill effects.
That set the stage for the final preseason game at home against the Raiders.
The 19-14 win featured some great defensive play, with most starters being held out. It was also a big night for Weaver, clinching his spot on the team with 74 yards rushing on 16 carries and caught two receptions for 8 yards. He also caught another screen that went for 20 yards that was called back for a penalty.
However, it also spelled the end for Tubbs again, this time tearing the anterior cruciate ligament in his right knee to end his season. It was a crushing blow to him after working so hard to return from the previous surgery, and was a big blow to the defense. But as the preseason came to a close, big changes came.
Gone were Fisher, safety Michael Boulware and third string quarterback David Greene. The depth of the Jordan Babineaux and Mike Green compensated for dealing Boulware for defensive line depth in the person of Jason Babin from Houston and the signing of Ellis Wyms from Tampa. Greene was replaced on the roster by running back Alvin Pearman, and two weeks later by former Cleveland Browns starting quarterback Charlie Frye became the third quarterback.
Indeed, the 2007 regular season for the Seahawks was about to unfold.
"I feel pretty good about what we accomplished in training camp and the preseason," Holmgren said. "But it's a long season and the important thing is to be consistent and improve as the season goes on."
This is the first of a three-part season review. Next: The regular season.