Starting this Sunday, July 30, the Seahawks will host 11 sold-out training camp practices open to the public at Renton's Virginia Mason Athletic Center, where 12s will receive an up-close and personal look at Seattle football along the sunny shores of Lake Washington.
If you're one of the lucky fans who secured a pass to this summer's workouts, here's 10 things you should know before you go:
1. Where To Park
Head to the Seahawks Training Camp Check-In Center located at The Landing in Renton, where there will be a limited number of designated parking areas, so carpooling is recommended. From there, 12s will receive transportation vouchers and training camp passes, board one of the designated team shuttles, and travel up the road to training camp.
The Seahawks Training Camp Check-In Center opens 90 minutes prior to the start of each scheduled practice time and closes 45 minutes after the start of practice.
There's no parking available at VMAC or in nearby neighborhoods, and drop-offs, walk-ups, or pick-ups are not allowed.
2. There's A Clear Bag Policy
Taking a page out of CenturyLink Field's playbook, the Seahawks will enforce the NFL's clear bag policy at training camp this year in an effort to enhance public safety and expedite entry. All bags will be searched at The Landing prior to fans boarding team shuttles to VMAC and bags must adhere to the following guidelines:
Bags that are clear plastic, vinyl or PVC and do not exceed 12" x 6" x 12"
One-gallon clear plastic freezer bags (Ziploc bag or similar)
Small clutch bags, that do not exceed 4.5" x 6.5", with or without a handle or strap, may be carried into Seahawks Training Camp along with one of the clear bag options.
Seat cushions and lawn chairs with minimal pockets and zipped compartments. Chairs that fold-up and are carried in bags will be permitted, however the bag will be subject to search.
NOTE: Exceptions will be made for necessary medical items after proper inspection at Bag Check.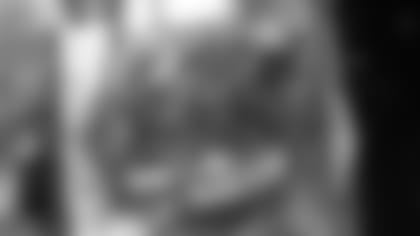 3. Pro Shop Locations, Deals & Discounts
Speaking of the Pro Shop, the team's Renton Landing location will open at 7 a.m. for all training camp practices open to the public. Two merchandise tents will also be set up at VMAC featuring gear from New Era and Nike, as well as new exclusive items produced specifically for this year's camp.
Any purchase of $20 or more at one of the Pro Shop's VMAC locations will net 12s a limited edition poster, while supplies last.
American Express Card Members, meanwhile, will enjoy 12 percent off of their purchase at all Seahawks Pro Shop locations throughout the first week of Training Camp (July 30 - Aug. 4).
4. Say Hello To Blitz, Boom, and The Sea Gals
Team mascots Blitz and Boom as well as members of the Sea Gals squad will be available for photo opportunities with fans. There will be plenty more family fun set up in the form of complimentary face painting, inflatable games, and partner activations with Q13 FOX and Safeway.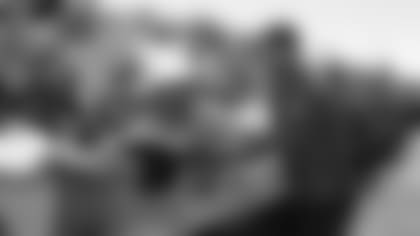 5. Grab A Yearbook (And Maybe Get It Signed, Too!)
6. Get Your Coffee Fix
Get caffeinated courtesy of Five Star Youth Football, who will be set up at training camp selling donated bottles of Starbucks VIA and Iced Coffee along with other snacks to support local youth football programs.
7. Wear Your Dancing Shoes
DJ Supa Sam, the Seahawks' official DJ, will be spinning all throughout camp. His music has been known to make Michael Bennett move in rhythmic ways.
And if you're curious about a certain song Supa Sam drops and don't manage to hit the Shazam button on your phone in time, we'll look to recap each day's playlist in a post right here at Seahawks.com.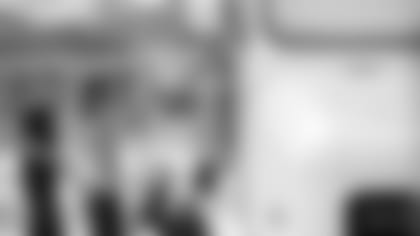 8. Bring Your Appetite
The Washington State Food Truck Association will have a rotating food truck throughout training camp to fulfill your hunger needs alongside grub from Seattle-area favorites Ezell's and Ivar's, as well as Papa John's and training camp standbys like Dippin' Dots, kettle corn, and cold lemonade.
9. Get Familiar With The Roster
There will be 90 players on the field at each training camp practice and with plenty of players coming and going this offseason it can get difficult to identify them all. Check out our roster page on Seahawks.com or in the Seahawks mobile app for an up-to-date look at who's wearing Seattle blue and green.
10. Brush Up On The Most Interesting Training Camp Storylines
In case you missed it over the past week-and-a-half, Seahawks.com digital media reporter John Boyle has been counting down the Top 10 most interesting storylines fans should follow at this year's camp. Be sure to give each of them a read so you know what to watch for as you make your way out to VMAC this summer.