Seattle Seahawks Delta Community Captain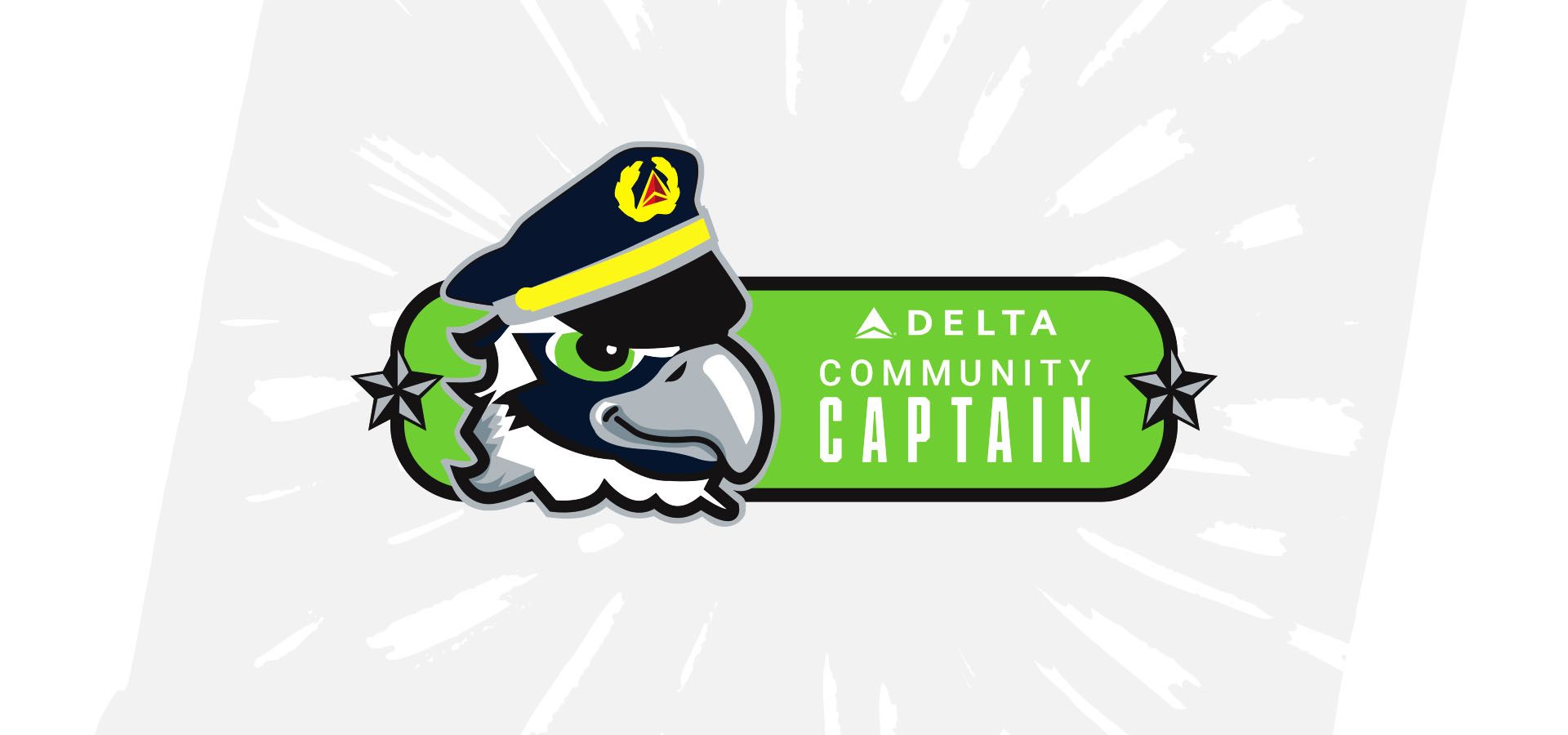 The Seattle Seahawks and Delta Air Lines, the Official Airline Partner of the team, launched a new community-focused program – "Delta Community Captains." The program is designed to recognize local individuals or organizations in the greater Seattle area that are making a difference in the community by naming them as honorary team captains.
The Seahawks and Delta will name three Delta Community Captains per quarter in four categories that align with shared company values: education (July-September), military (October-December), equity/social justice (January-March), and the environment (April-June).
Captains For The Environment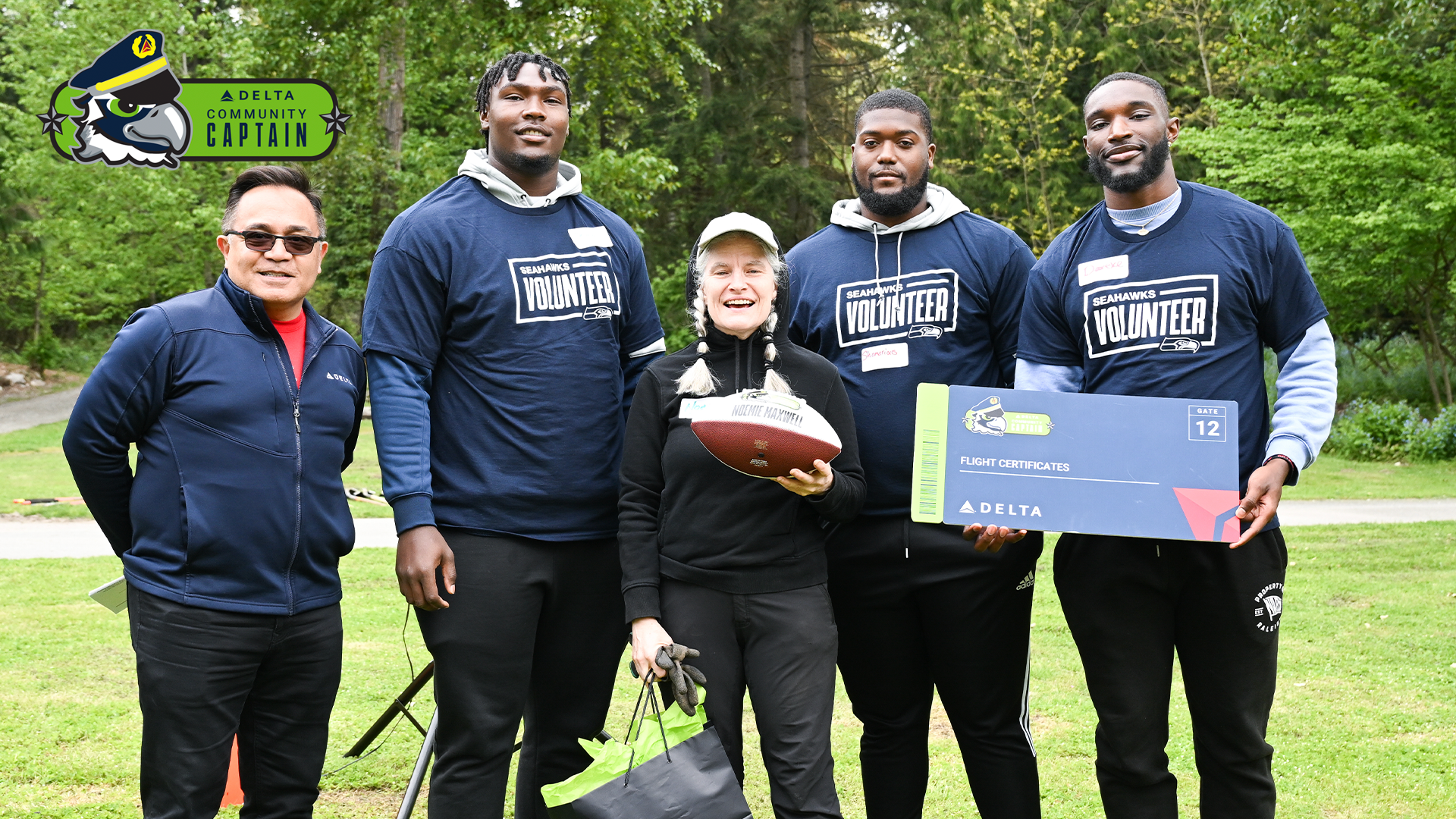 Forterra - Noemie Maxwell
Seahawks teamed up with land conservation nonprofit Forterra for a Day of Service at North SeaTac park. The work party included staff volunteers from Seahawks and Delta Air Lines and was led by our newest Delta Community Captain, Forest Steward Noemie Maxwell! Prior to the work project beginning Noemie was surprised with a prize package delivered by Seahawks Rookies Charles Cross, Dareke Young, and Shamarious Gilmore, receiving a custom Delta Community Captain football and Roundtrip Flight Certificates from Delta Air Lines. Forest Stewards are lead volunteers who coordinate community-based restoration work in a park, bringing together the people, materials, technical knowledge, and other resources to make on-the-ground forest restoration a reality, Noemie was instrumental in leading the work project to remove invasive species, building habitat piles, and spreading mulch to care for recently planted trees and plants.
SR3 - Sealife Response, Rehabilitation, And Research - Casey McLean
Casey McLean is the Executive Director of SR3, a local organization advancing the health and welfare of marine live in the Pacific Northwest with three areas of focus; Response, Rehabilitation, and Research. This Earth Day we are celebrating SR3's anniversary and work they are doing to make our community cleaner for healthier marine life. With the help of local community members, Seahawks and Delta Air Line employees volunteered for a beach clean-up at Alki Beach. This volunteer effort was inspired by Casey McLean and to show appreciation for her great work and to honor her as the Delta Community Captain. Through the volunteer day, we were able to clear over 90 pounds of trash from Alki Beach!
Casey is a licensed veterinary technician who has a degree in marine biology and a long-standing passion and experience in marine animal medical care, rehabilitation, and conservation.
Captains In Social Justice
Black Future Co-op Fund - Andrea Caupain Sanderson, Angela Jones, Michelle Merriweather, T'wina Nobles
Andrea Caupain Sanderson, Angela Jones, Michelle Merriweather, T'wina Nobles are the four founders of the Black Future Co-op Fund and now Delta Community Captains. Seahawks and Delta Air Lines honor this organization and the women architects for their work to uplift Black voices and Black-led solutions in our Seattle community that ignite Black generational wealth, health and well-being. Andrea received a surprise visit from Seahawks alumni Neiko Thorpe in a moment to present Andrea with the Delta Community Captain football, swag bags for the four founders, and a $10,000 check to the Black Future Co-op Fund. This donation from Seahawks and Delta Air Lines is to support the grants the Co-op will be giving to women-focused non-profits as we celebrate Women's History Month!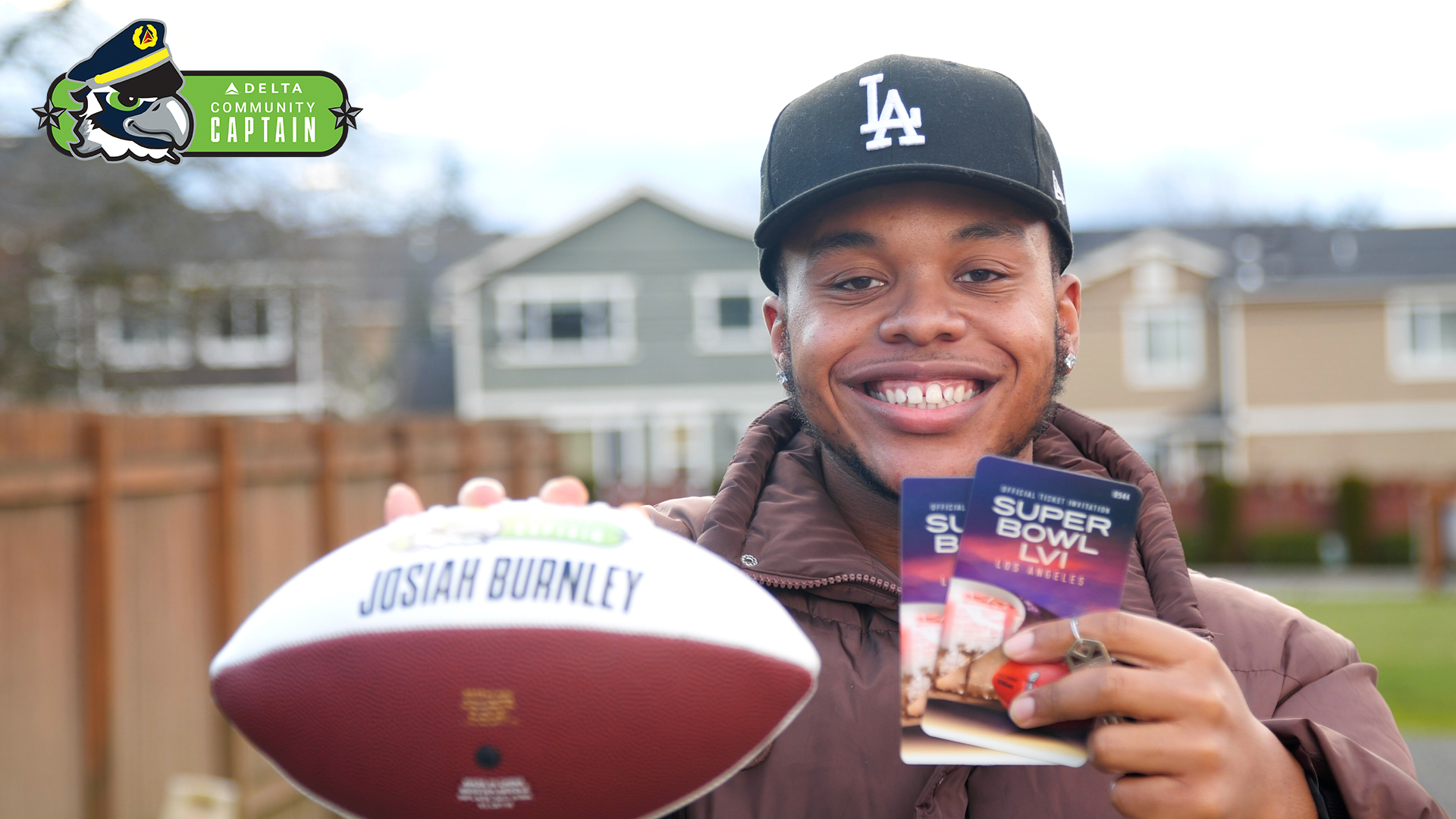 Josiah
18-year-old Josiah was one of six winners of the Seahawks Players' Equality and Justice For All Scholarship in 2021. Josiah comes to us from Community Passageways, a local nonprofit that creates alternatives to incarceration for youth and young adults by rebuilding our communities through committed relationships on love, compassion, and consistency. Josiah has worked hard in school and in his community. With his family, he helps to provide meals to those less fortunate and cooks holiday meals to distribute to those who are unhoused or in shelters. As the Delta Community Captain, Josiah was surprised with two Super Bowl Tickets! Josiah and a guest headed to Los Angeles on roundtrip flights courtesy of Delta Air Lines.
Captains In The Military Community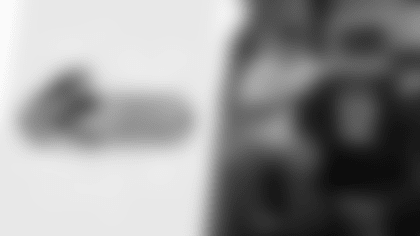 Matt Mickunas
An active and standout participant in the Merging Vets and Players (MVP) program and regional president for the Paralyzed Veterans of America's PNW chapter, Matt Mickunas was recognized in November as a Delta Community Captain. After serving for 24 years, Mickunas retired as an Army Infantry Senior NCO, dealing with deep depression as a paralyzed veteran, who suffered from PTSD until he joined the local chapter of MVP. The weekly workout and sacred huddle allows members to share vulnerabilities, both losses and wins, in a safe environment. At one of the recent meetings, Matt was surprised with a Delta Community Captain presentation receiving a custom football, Seahawks jersey, and invitation to attend a Seahawks game in the Heroes of 12 seats. Additionally, Delta Air Lines donated water bottles and new gym equipment to the MVP chapter in Matt's honor.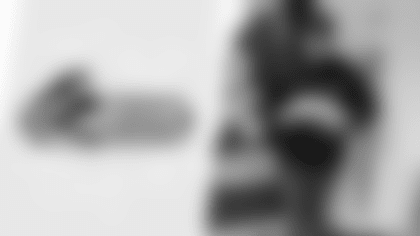 Shawn Durnen
Shawn is a U.S. Army Veteran who, after a decade of struggling with mental health, homelessness, anxieties, and patterns of self-destruction after service, answered the call to make sure that no veteran would face these issues alone by founding NineLine Veteran Services. As President of NineLine, Shawn is leading an organization that brings peer support so desperately needed to warrior's searching for a second chance. The Seahawks and Delta Air Lines recognized Shawn as a Delta Community Captain to support and honor the work he is doing in our military community. Shawn was presented with a community captain prize pack including tickets to the November 21st Salute to Service game. Delta Air Lines will build upon this connection by partnering to provide veteran employment services to those working with NineLine to combat homelessness, suicide, trauma, and isolation.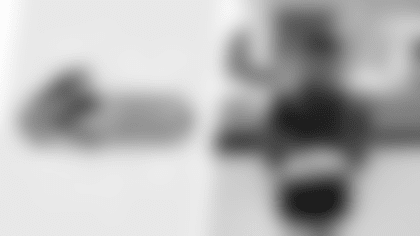 DJ
Junior Achievement of Washington alum, DJ, is an outstanding 9th grader at Rainier Valley Leadership Academy and the newest Delta Community Captain. He was nominated by the Atlantic Street Staff and a JA volunteer who were impressed by his level of engagement during the Summer Academy, where he learned about financial literacy and career exploration through Junior Achievement's programs. As the Delta Community Captain, DJ was thrilled to serve as the facilitator for panelists with Delta and Seahawks employees discussing career opportunities, life lessons, and leadership.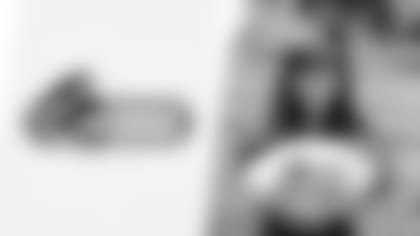 Mireille
Mireille participated in the 2021 Seahawks Summer Reading program and was the program's top reader in June reading a total of 3,600 minutes. Due to her dedication to reading she was selected as the first Delta Community Captain. She was invited to an exclusive Seahawks Training Camp practice where she was hosted by Blitz and a Delta Air Lines Pilot, receiving a community captain prize pack, plus Tyler Lockett and some Seahawks players signed her football.
Delta Community Captain DJ's Junior Achievement Panel
October Community Captain for the category of education, 14 year-old DJ, leads a panel on financial literacy, work and career readiness, and entrepreneurship through Junior Achievement of Washington.
Renton School District Captains
Seahawks and Delta Air Lines joined Renton School District Superintendent Dr. Damien Pattenaude to surprise and recognize outstanding staff for their work within the District's Core Values of Service, Excellence, and Equity. Each teacher was celebrated as a Delta Community Captain receiving a custom captain football, Seahawks jersey, and two roundtrip flight certificates from Delta Air Lines to anywhere in the United States!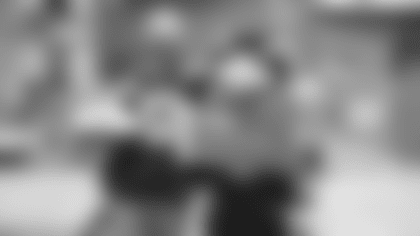 Excellence Award: Creed Nelson, Industrial Technology Teacher, Lindbergh High School
Creed is a dedicated, consummate professional who instills knowledge, skill, and confidence in all of his students. His work to help students understand their strengths and abilities and connect instructional activities to areas of interest have helped students explore a variety of career options for life beyond high school. Creed works to connect local business and industry professionals with his students to further strengthen the importance of classroom instruction with real-world application and opportunity. HIs work continues to help students envision their future and move forward to become happy, productive members of our community.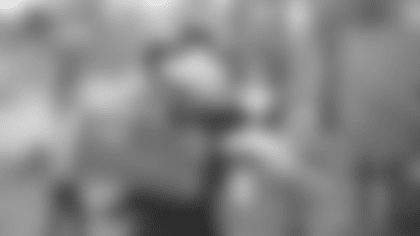 Equity Award: Kristin Parrott, Special Education (ILC) Teacher, Sierra Heights Elementary School
Kristin is a child-centered educator who cares deeply for the children in her care. Her thoughtful, gentle manner helps to calmly guide each student in her classroom to provide them with opportunities and experiences necessary to become capable, self-reliant, self-motivated and life-long-learners. Her compassion, adaptability, and knowledge of best practices of her work are greatly revered and appreciated by parents, families, and colleagues. Kristin's willingness to go above and beyond her daily responsibilities to support staff and students in her school has long endeared her to her school colleagues. Kristin is a model for all.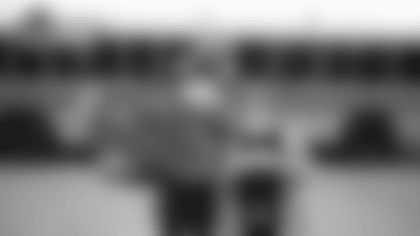 Service Award: Connie Jourdan, School Bus Driver
Connie has showed her commitment to service by safely bringing students to school and home again for 24 years. Students and families across the district have grown up with Connie during her more than two decades of valuable service. She epitomizes the care and commitment of our professional school bus drivers who are the first in our district to greet students each day. Along with her longevity, Connie has an impeccable safe driving record, showing that she takes great care in her work and for the children in her care each day.