Seattle Seahawks Gameday Themes
Countdown to kickoff
WEEK 1
•
SUN 09/10
•
1:25 PM PDT
Rams Los Angeles Rams
Seahawks Seattle Seahawks
The Countdown to Kickoff is on!
As you countdown the days to Seahawks gamedays, here's a look ahead at special themes and entertainment you can expect. Mark your calendars now and get ready for a season of big moments! See you at Lumen Field!
Throwback Uniforms
Week 8 - Cleveland Browns
Witness the return of 1990s-era throwback uniforms as they make their debut in 2023. Seahawks throwback jerseys and retail launch plans will be revealed later this summer.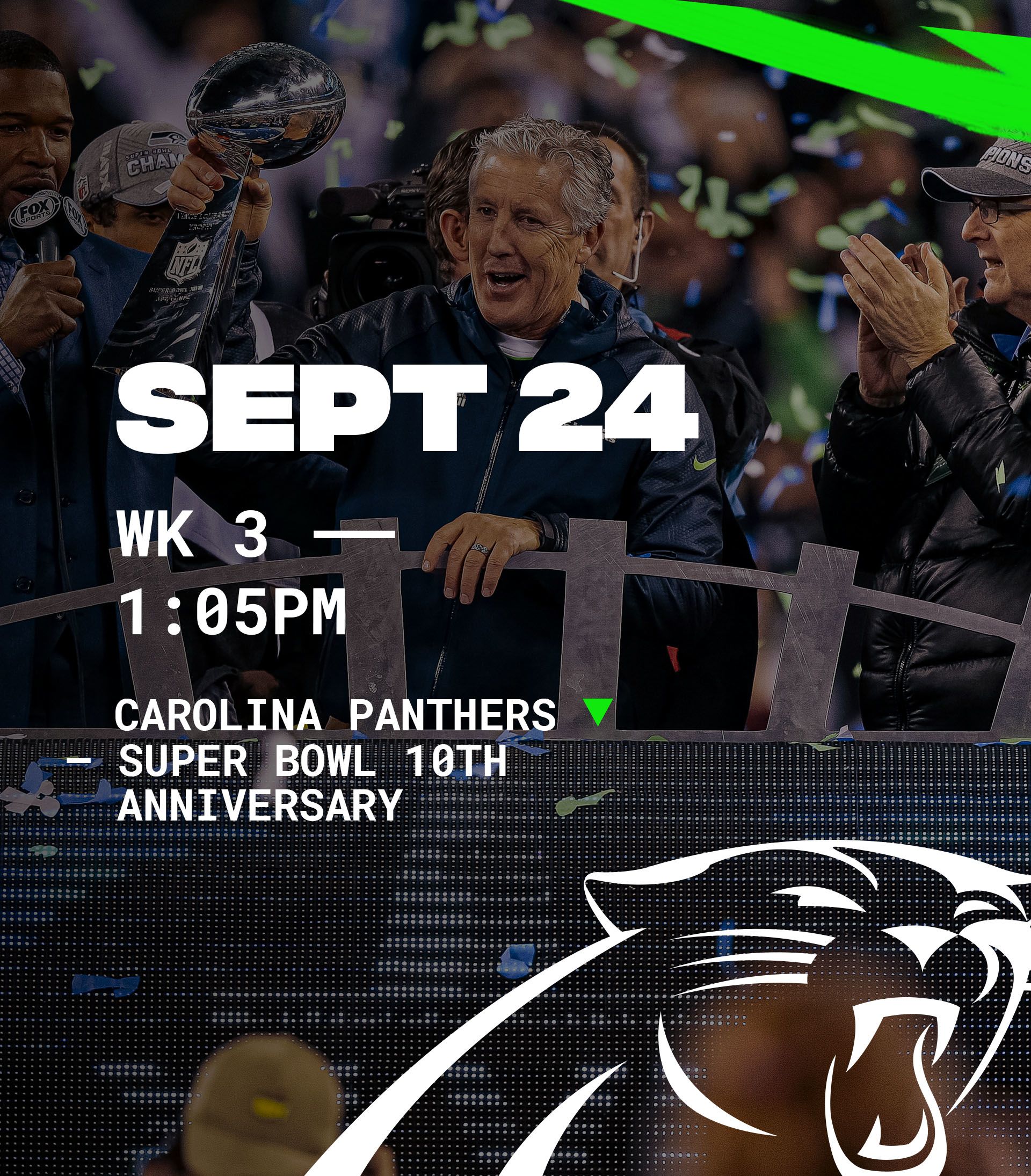 Super Bowl XLVIII 10th Anniversary
Week 3 - Carolina Panthers
Commemorate 10 years since the team's historic Super Bowl XLVIII win. The team will relive big moments from the magical 2013 season and welcome back players from the championship-winning team.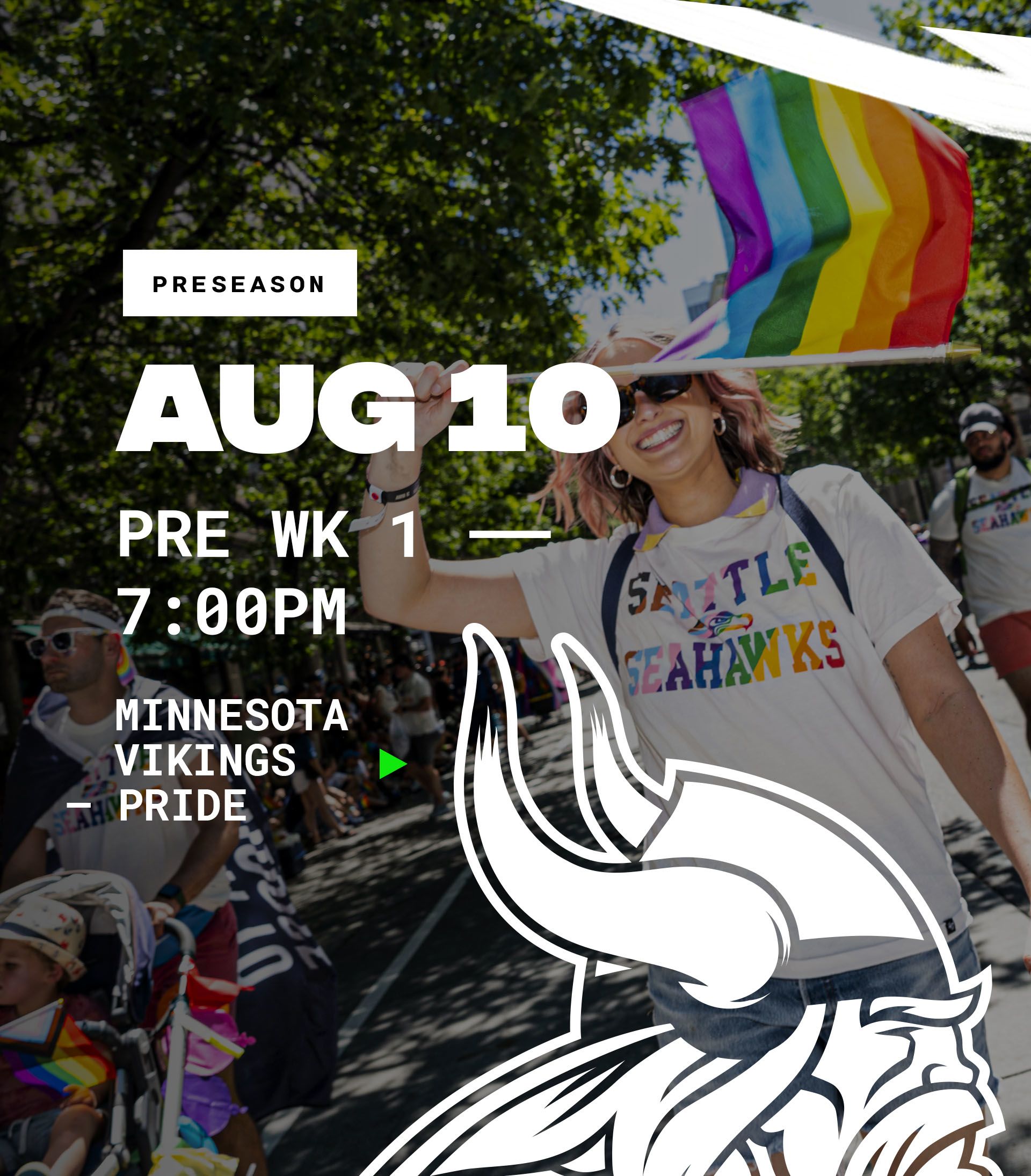 Pride Night
Preseason Week 1 - Minnesota Vikings
Attend the first pre-season game of 2023 at Lumen Field as the team celebrates its second annual Pride Night in support of the LGBTQ+ community.
Kids' Day
Preseason Week 2 - Dallas Cowboys
Junior 12s can experience a wide variety of fun and entertainment, including family-friendly inflatables, video games, plus Blitz's birthday party pregame in Touchdown City. Fans will also enjoy a special halftime performance from the Junior Seahawks Dancers.