The Seahawks kick off preseason play Sunday at Los Angeles in the Chargers' temporary home, the StubHub Center. And while on the surface a game that doesn't count in the standings contested at a 30,000-seat soccer stadium might not scream excitement to every NFL fan, these preseason games can be well worth your time if you know what to look for. For starters, the Seahawks will battle and compete, no matter who is on the field. That was evident last year in Kansas City when Trevone Boykin hit Tanner McEvoy with a Hail Mary to tie the game, followed by Troymaine Pope scoring the game-winning two-point conversion.
In all likelihood, many of Seattle's top players will exit the game early Sunday, but there are still plenty of interesting storylines to pay attention to throughout the game. Here are six things to watch when the Seahawks play at Los Angeles Sunday night.
1. The Offensive Line.
As of now there are seven, possibly more, players contending for four of the five starting spots on the offensive line. Justin Britt is a safe bet to start at center, but there's at least some uncertainty at every other spot. George Fant, Luke Joeckel and Rees Odhiambo are in a three-man battle for two jobs on the left side; Mark Glowinski and Oday Aboushi are battling at right guard; and while Germain Ifedi seems to be the leader at right tackle, rookie Ethan Pocic has shown enough early in camp to prove he's a legit option there as well.
All of those players have seen significant first-team work in camp, so it's something of a mystery who will even start Sunday's game. And while the biggest spotlight will be on whatever unit starts the game, don't stop watching once the Seahawks start substituting. With so many spots along the line still up for grabs, a player who comes off the bench Sunday could very well end up winning a starting job come September.
The Chargers feature plenty of players who can test Seattle's line, including longtime Seahawks defensive tackle Brandon Mebane in the middle of the line, and 2016 defensive rookie of the year Joey Bosa and former first-round pick Melvin Ingram on the edge.
"I'm really excited to see the young guys and see how this unit works together, and the whole offense in general, and just get back to playing real football," Britt said. "The whole group has embraced (the competition) and they've taken it with a positive mindset. It's one of the smartest groups I've been around and the hardest working. They really get after it and really accept the challenge and come to work ready to work. I'm excited to get out there and play real football and see how they do."
As Britt pointed out, this will be the first "real football" for this group, and while preseason games are important for every position group, that can be especially true in the trenches where it is impossible to safely simulate real game action in practice.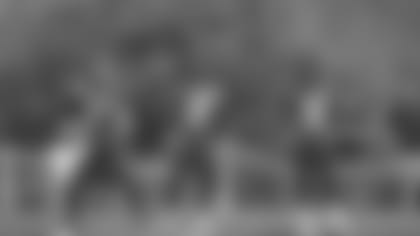 2. The Backup Quarterback Battle.
Russell Wilson played just one series in last year's preseason opener, and Seattle's starting quarterback will likely have an early exit from Sunday's game as well, but when he leaves the game, the real competition at quarterback can begin.
The Seahawks brought in Austin Davis this offseason to compete with last year's backup, Trevone Boykin, for the No. 2 job. And while both have done some good things in practice thus far, neither has shown enough to definitively claim a lead in that competition.
"I think we are just in the middle of it," Seahawks coach Pete Carroll said of that battle. "I don't know right now. Both guys have done some really good things. They are real different. So we have to step back from it in time and we will get some games under our belt and in time we will figure out what it looks like when we are playing with Austin and with Trevone. They both have had days where they win the day and that kind of stuff."
For quarterbacks coach Carl Smith, seeing how both players respond to game action will be a very important part of this competition. Practice can show a lot, but with quarterbacks protected from contact in practice, they don't face the threat of being hit like they will on Sunday.
"We want them to play well," Smith said. "We treat the preseason games like they're the real deal for us, because it's full go. We play them like they're real, so we want to see them play well. The game is way different. People are going to be hitting them, or trying to hit them, so it all becomes real. Especially at the quarterback spot, practice is practice, and a game is a game."
While neither player has yet seized the job, both have done some things that give their coaches reason for optimism.
"We love both of them, they're great in the room," Smith said. "Austin helps Tre, Tre helps Austin, they both help Russ. We've got a good chemistry in the room. Austin brings six years of experience, he knows a lot of football, he's got a lot of good instincts. He shares that with the room. Tre offers his youth to us, and it's fun."
3. The Young Defensive Backs.
With Jeremy Lane sidelined of late by an injury, third-round pick Shaquill Griffin has been working with the first-team defense at right cornerback, and very much looks the part. He has a very long way to go still if he's going to win that job, especially once Lane is back, but if Griffin is going to continue to build his case, a strong performance Sunday will be important.
Griffin has a good shot to start Sunday, and even if he doesn't, look for him to play a lot. He'll be battling the likes of Neiko Thorpe, DeAndre Elliott and, when healthy, Lane, for starting spots and playing time.
But as much as the focus will be on Griffin, don't ignore the rest of Seattle's rookie defensive backs. Safeties Tedric Thompson and Delano Hill and cornerback Mike Tyson are facing uphill battles to earn playing time on defense thanks to the talent in front of them, but the Seahawks drafted those players not just with an eye on the future, but also to improve the depth behind Pro Bowlers Richard Sherman, Earl Thomas and Kam Chancellor. As last season showed when the Seahawks were without Thomas and Chancellor at various points of the season, depth can be critical, and the Seahawks hope a loaded defensive backs draft class makes them better not just in the future, but this season as well.
"We had an opportunity, it was a very good class of guys and so we took them," Carroll said. "They will be the future, they will be here for the future. For these guys to grow up under the guys who are playing here, you can't get better tutelage. We'll see how far they can take it. We are just getting days into camp, I don't know anything about them yet. But, they'll have chances. They're going to have a chance to play soon. That's our thought. I don't think Kam is going to let them, Earl isn't going to let them, Sherman isn't going to let them, but that's the way this goes."
The Seahawks really like the defensive backs they drafted, so while you might not be seeing a lot of Seattle's 2017 starters Sunday night, you could get a sneak peek at their future.
And don't forget special teams when it comes to young defensive backs. Even if players like Thompson, Hill and Tyson aren't asked to do a lot on defense this season, they will be expected to contribute on special teams if they're going to be a part of the team, and with special teams play in particular, preseason game action is very necessary to show coaches what players can do in that phase of the game.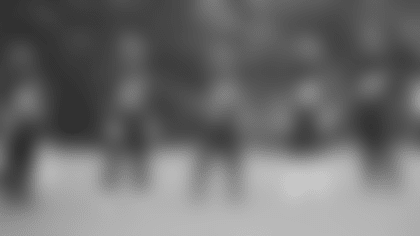 4. The Competition At Running Back.
We may not see a ton of Eddie Lacy or Thomas Rawls in Week 1 of the preseason, but there is still a lot of intrigue when it comes to running back. If Lacy does play—he's practicing fully, but coming off an ankle injury that limited him this offseason, so the Seahawks could decide to hold him out this week—this will be the first chance for him to show, as a Seahawk, what he does best, which is run through contact. Rawls has looked great in camp, and if he plays, will look to build on that, but it's beyond those two where Sunday's game could get interesting.
C.J. Prosise, who was spectacular when healthy last year, but too often not healthy last year, is looking to show this camp and throughout the season that he can be not just a big-play threat, but a player his coaches can count on to be available week in and week out.
And there is also a lot of competition behind those three for both playing time and roster spots in the regular season. Alex Collins came back for his second season slimmed down, and he looks noticeably quicker as a result, but he's going to have to beat out a strong group of challengers. Rookie Chris Carson has been impressive early in camp, but will need to back that up against live tackling Sunday, and former 49er Mike Davis is a more established player looking to show he fits in with a new offense.
At fullback, converted running back Tre Madden is trying to unseat veteran Marcel Reece. In Madden's case, a strong showing on special teams could also help his chances quite a bit.
"He is right in it," Carroll said of Madden at fullback. "He has been leading the spot the whole time, he has been there all offseason. He knows what is going on in all phases, he can catch the football, he can run the football. We know he has great running background so that gives us a flexibility when it comes to roster time. And he is a budding special teams guy; he could be a core special teams guy for us. So I'm anxious to see how that plays out. That will be another one that will take us all the way through camp to figure out."
5. Who's Leading The Way At SAM Linebacker?
Like running backs, who need game action to prove they can shed tackles, linebackers can't really show what they can do until allowed to tackle fully. And with a starting job open at strongside linebacker, Sunday's game is a big opportunity for the candidates for that job to show what they can do.
Making this year's competition particularly interesting is the number of new faces involved. Mike Morgan, last year's starter at SAM, is back, but the players he's competing with, Michael Wilhoite, Terence Garvin, and possibly even defensive end Marcus Smith, are all free-agent additions.
"All those guys are pros," said assistant head coach/defense and linebackers coach Michael Barrow. "The way they go about handling their business, they seem like they've been part of our program for years. Just their whole approach, their demeanor, and then obviously the physical qualities with the athleticism, speed, quickness, stuff like that, you see that in all those guys. Just learning, just being a pro, that's the thing. They're a pleasure to have in the room, they fit right in, so it's a pleasure to have them."
It's early still, but Garvin and Wilhoite have seen the most time with the starters thus far, and both bring different elements to the defense. Wilhoite, a former starting inside linebacker with the 49ers, is a "Swiss Army knife," Barrow said. "He can play anything." That versatility means Wilhoite isn't just in the running for the starting job at strongside linebacker, but also potentially very valuable backup who could come in at any linebacker spot. Garvin, meanwhile, is a former college defensive back who has used that athleticism to make a number of impressive plays in camp.
"It shows up a lot," Barrow said of Garvin's athleticism. "Unlike most SAM linebackers, we put a lot on our SAM to cover, to make plays in space. So he's one of those guys who can do it all, he can cover, he can play the run, he can blitz. His athleticism is incredible."
And like the young defensive backs mentioned earlier, Seattle's new linebackers, a group that also includes former Chiefs Pro Bowl special teamer D.J. Alexander, were added to also help strengthen Seattle's special teams play.
6. What Unknown Makes A Name For Himself?
Before he caught that game-tying touchdown last year, how many Seahawks fans knew about Tanner McEvoy? And before he returned a kickoff for a 105-yard touchdown in 2011, how many casual NFL fans were paying attention to an undrafted rookie named Doug Baldwin, who was wearing No. 15 at the time? And while Michael Bennett had to establish himself as an NFL starter in Tampa Bay, he first got on the radar of Seahawks fans with a big performance in the 2009 preseason as an undrafted rookie.
With many of the starters likely to be out of the game early, rookies and other young players battling for roster spots will be on the field a lot, and while not all of them will make the team, let alone go onto Pro Bowl careers like Baldwin and Bennett, it's a safe bet that a player or two who isn't currently on your radar right now will be by Sunday night.
[wysifield-embeddedpoll|eid="512596"|type="embeddedpoll"|view_mode="full"]