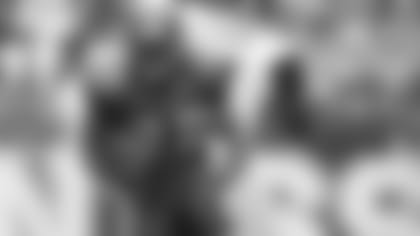 Kickoff
Sunday, October 5
10:00 a.m. (PT)
Records
Seahawks (1-2)
Giants (3-0)
TV
FOX (channel 13 in Seattle)
Kenny Albert (play-by-play)
Daryl Johnston (commentary)
Tony Siragusa (sidelines)
Radio
97.3 FM & 710 KIRO AM
Steve Raible (play-by-play)
Warren Moon (commentary)
Akemi Takei (sidelines)
Next Week
Seattle vs. Green Bay
New York at Cleveland
The Seahawks begin a stretch of 13 straight games after their Week 4 bye, opening NFC East play when they travel to New York to face the Giants at the Meadowlands. In its last eight meetings vs. NFC East opponents, Seattle is 8-0, including a 3-0 mark in the postseason.
Kickoff is slated for 10 a.m. (PT) and the game will be televised on FOX (channel 13 in Seattle) and on 97.3 FM in Seattle. It will be the second of Seattle's four east coast road trips this season, and take to the road for the first time in a month since its Week 1 trip to Buffalo.
It will be the 13th meeting between the two teams, with New York leading 7-5. The teams have split the last four, each winning on its home field, with Seattle winning the last two games at Qwest Field in memorable fashion.
On November 27, 2005, it took Seattle three Jay Feely missed field goals and overtime to top the Giants. In that game, Seahawks fans made their presence known in helping force the Giants in to committing 11 false start penalties.
Feely's first game-winning attempt was from 40 yards at the end of regulation and sailed wide left. He also had opportunities from 54 and 45 yards in overtime which fell short before Josh Brown sealed the win with a 36-yard field goal. That win marked Seattle's seventh-consecutive victory out of a team-record 11 that season.
The following season, on September 24, Seattle opened up a 42-3 lead, forced four first-half turnovers and Matt Hasselbeck threw for five touchdowns in the team's 42-30 win at Qwest Field, improving its record to 3-0.