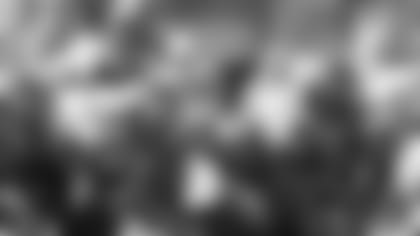 Kickoff
Sunday, September 21
1:05 p.m. (PT)
Records
Seahawks (0-2)
Rams (0-2)
TV
FOX (channel 13 in Seattle)
Matt Vasgersian (play-by-play)
J.C. Pearson (commentary)
Nischelle Turner (sidelines)
Radio
97.3 FM & 710 KIRO AM
Steve Raible (play-by-play)
Warren Moon (commentary)
Akemi Takei (sidelines)
Next Week
Seattle - Bye
St. Louis vs. Buffalo
The Seahawks play host to their second consecutive NFC West foe at Qwest Field, as the St. Louis Rams come to town, in the team's final game before its Week 4 bye. Kickoff is slated for 1:05 p.m. (PT) and the game will be televised on FOX (channel 13 in Seattle) and on 97.3 FM in Seattle.
With last week's overtime loss to San Francisco, Seattle dropped to 0-2 for the first time since 2002. It was Seattle's 28th overtime game in club history (8-20).
This week's game pits the two winningest teams in the division since realignment in 2002. Seattle boasts the top mark with a 58-40 record (.592) followed by St. Louis' 44-54 record (.449). Seattle has won the last four division crowns with St. Louis winning in 2003. San Francisco is 36-62 (.367) while Arizona is 35-63 (.357).
It will be the 20th all-time meeting between the two clubs and 13th since joining the NFC West in 2002. Seattle leads the series, 10-9. The Seahawks
have won eight of the last 11 meetings and are in the midst of a six-game winning streak since 2005 after losing three in a row to the Rams (2003-04).
Seattle is 0-1 versus the Rams in the postseason dropping a 2004 Wild Card Game 27-20 in Seattle on January 8, 2005.
This week, head coach Mike Holmgren looks to win his 100th regular season home game. He will become the ninth head coach in NFL history to achieve this mark. Also with a win, he will tie Hall of Famer Joe Gibbs for 10th place in NFL history with 171 career wins. Holmgren's current record stands at 170-112 (.603).