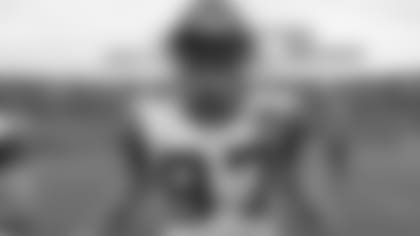 Kickoff
Sun. September 14
1:05pm PT
Records
49ers (0-1)
Seahawks (0-1)
TV
FOX(channel 13 in Seattle
Kenny Albert (play-by-play)
Daryl Johnston (commentary)
Tony Siragusa (sidelines)
Radio
97.3 FM & 710 KIRO AM
Steve Raible (play-by-play)
Warren Moon (commentary)
Akemi Takei (sidelines)
Next Week
Seattle vs. St. Louis
San Francisco vs. Detroit
The Seahawks begin NFC West play this weekend as they host the San Francisco 49ers at Qwest Field. Kickoff is slated for 1:05 p.m. (PT) and the game will be televised on FOX(channel 13 in Seattle) and on 97.3 FM in Seattle.
This weeks game versus the 49ers will mark the 19th time the two clubs have squared off in the regular season with Seattle holding a 10-8 series edge. The Seahawks have won eight of the last 10, including sweeping the season series in 2007.
In the two games last season, Seattle outscored San Francisco by a combined score of 47-3, including a 24-0 shut out on Monday Night Football on November 12. It was the second time in the last eight meetings that Seattle held the 49ers offense to zero points. On September 30, Seattle's defense recorded six sacks, including three by former Niner Julian Peterson, en route to a 23-3 win at Monster Park.
This week, head coach Mike Holmgren looks to win his 100th regular season home game. He will become the ninth head coach in NFL history to achieve this mark. Also with a win, he will tie Hall of Famer Joe Gibbs for 10th place in NFL history with 171 career wins. Holmgren's current record stands at 170-111 (.605).
He is 10-4 overall vs. his former team, 8-4 with Seattle and 2-0 with Green Bay.