As COVID-19 cases spike around the NFL, matching the trend around the country, reports of asymptomatic or mild cases have been the norm in a league in which the vast majority of players are vaccinated. 
Tyler Lockett, however, a recent bout with COVID-19 was anything but mild as he missed Seattle's Week 15 game against Los Angeles, then took a while to feel like his usual self as he made his way back to play in last weekend's game against the Bears. 
"It was very exhausting," said Lockett who is vaccinated but who said he had not yet received his booster shot. "I could barely move. My throat was hurting. I had chills. My chest was hurting. I was very, very anxious. My mind was just wandering because I was probably thinking too much. I was throwing up. I threw up the first day a couple times, but just once after that, I just had no energy, so I was barely eating. I think I lost like eight pounds.
"I was just tired and exhausted. I don't want to say I had breathing problems, but I couldn't fully breathe out of my chest like I wanted to. You know how you just get that big air? Sometimes I got it, sometimes I didn't. Again, I felt like I was good with breathing. It was just very unfortunate. I was out for a whole week."
In addition to the physical ailments that came with COVID-19, Lockett also had to deal with the disappointment of missing a game that the Seahawks needed to win to keep alive their playoff hopes. 
"We had a big game versus the Rams that kind of determined whether we could go to the playoffs or not," he said. "I couldn't play, so I had to sit there and watch as well as get tested positive every single day. I think if anything, that's what hurts your mental. It was one thing to be tested positive on Thursday, but then to be positive again Friday and be positive again Saturday and then be positive again Sunday and Monday and then Tuesday. You're starting off your day seeing three positive tests. That's the hard part. Every day, you're building yourself up only to start back over the next day. In the same boat of saying, 'Bro, am I ever going to get through this?'"
And while Lockett's case was hardly extreme consider how many lives have been lost to COVID-19 and how many people have been hospitalized, he was sick enough to have his perspective change a little bit when it comes to football and his health. 
"The thing about it is, once you come down with COVID-19, you start realizing none of this stuff matters, because you really just want to beat it and move past it," said Lockett, who is four yards short of his career-high for receiving yards. "I think sometimes it makes you take a step back, because we get so caught up in all these accomplishments and all these things that we care about, and we don't even realize that without our health none of it even matters. Being able to come back, you want to have a different perception and a different viewpoint of how you see things, but now I'm just thankful for more so each day that I get. How can I make the best out of it? The fact that I do have the chance to be able to have the most yards I've ever had in my career history, that's even a blessing on its own.
Lockett said he first started feeling symptoms of COVID-19 coming on the Wednesday after Seattle's win in Houston but thought it was a cold, having tested negative that day. By that evening, however he had the chills and his throat started hurting, then came the positive test. It wasn't until a week later that he started feeling like himself, he said. 
And in a time when most NFL COVID-19 cases are discussed solely from the perspective of that player's availability on gameday and not their actual well-being, Lockett said it can be frustrating to have the focus be on whether or not somebody is able to play in the next game rather than on if they're actually doing OK. 
"It makes you frustrated as an individual, because when you've dealt with the symptoms of COVID-19, and you've seen how it was on you, it's like, we really don't know how it's going to affect other people," he said. "For me, yeah it sucked seeing people say, 'Is Tyler going to play? Is Tyler going to play? I need him to help my fantasy.' I'm just trying to make it through this. People forget, people just see COVID-19 as whatever, but if you actually get it or you go through it or other people in your family go through it, you see how detrimental it is and you see how people do die from this stuff. That's why I said for me, it's unfortunate that I couldn't play, but I'm also thankful that I was able to still be here and still enjoy my life and all that different type of stuff too."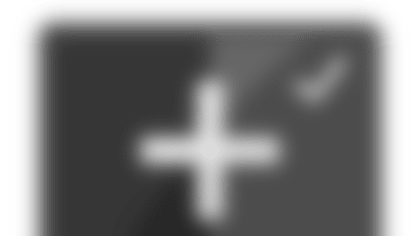 Vaccine Policy
All attendees age 12 and over will be required to provide proof of COVID-19 vaccination for entry at Lumen Field. In lieu of vaccination verification, fans may also present a negative COVID-19 test result taken within 72 hours prior to the event.
Photos from Seahawks practice on Thursday, December 30 at the Virginia Mason Athletic Center in Renton.