Here's a look at what's "out there" for today - Thursday, March 5 - about your Seattle Seahawks:
Best Free-Agent Fits?
NFL.com's Around the League *crew plays matchmaker with some of the League's top free-agents to be and wide receiver Andre Johnson, who's expected to move on from the Houston Texans after 12 productive seasons, is seen as a best-fit for the Seahawks according to Marc Sessler, *"Once the Texans grant his release, Johnson will be free to shop his services to a contender. The Broncos make sense with former Houston coach Gary Kubiak at the helm. So do the Falcons, with Johnson's old coordinator, Kyle Shanahan, calling plays. The Seahawks, though, feel like a match all around. Seattle's passing game was entirely unpredictable last season, but Johnson, Doug Baldwin and Jermaine Kearse would form a strong trio, while giving the future Hall of Famer one more shot at a ring."
Dan Hanzus at NFL.com agrees with his *Around the League *colleague on where Andre Johnson might land, "The Seahawks are in particular need of a big-bodied receiver who can fight through the type of routes that Malcolm Butler blew up at the Super Bowl. The 6-foot-3, 230-pound Johnson would certainly present a nice target for Russell Wilson, while giving Johnson his best shot at a Super Bowl yet."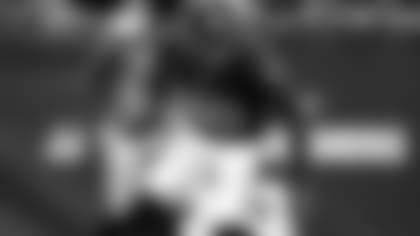 Greg A. Bedard at TheMMQB.com continues his look at the NFL's top 100 free agents, unveiling players he has ranked Nos. 1-50. Bedard tabs a pair of high-profile free agents as best fits for the Seahawks - Detroit Lions defensive tackle Nick Fairley (No. 16) and San Francisco 49ers wide receiver Michael Crabtree (No. 33).
On the 27-year-old Fairley, Bedard writes, "Powerful and talented interior force who can rush passer and stop the run when he wants to—or is on the field (has missed 16 games in his four seasons). No question about potential. Can someone unlock it? Best fit:Seahawks. Complete pipe dream as they still have to pay QB Russell Wilson, but Fairley would look nice in the middle of that line."
And on the 27-year-old Crabtree, Bedard says, "Became one of the game's top receivers in 2012, but an Achilles tear set him back in '13 and appeared to take away some of his explosiveness in '14. ... Tough, smart, competitive. Best fit: Seahawks. OK, this might just entertain me, but the thought of Crabtree crossing rivalry lines and teaming with nemesis Richard Sherman is good fun."
Click here to find the free agents Bedard ranks Nos. 51-100.
Biggest Need In Free Agency?
For the Seahawks, NFL.com's Kevin Patra says it's the offensive line, "While the receiving corps, Marshawn Lynch's future and a banged-up secondary will get all the attention, the Seahawks' offensive line must improve in order to make a third-straight Super Bowl appearance. Part of the reason Russell Wilson was forced to perform magic nearly every game was because he was being constantly harassed. Lynch's tackle-breaking ability also masked a lot of run blocking troubles. Yes, injuries played a role, but that is the case with every team. Shoring up the line that will block for their franchise (and soon-to-be highly paid) quarterback is essential moving forward for the cream of the NFC crop."
Tweet Of The Day
D*id I miss anything you think is worthy of inclusion? Let me know on Twitter *