As Russell Wilson escaped to his pocket and rolled to his right, receiver Doug Baldwin instinctively broke that direction as well, and just before Baldwin ran out of real estate, Wilson fired a strike for a touchdown in the corner of the end zone. A few minutes later, with Wilson on the move again, Baldwin was again the target, this time making one the toe-dragging sideline catches that have been something of a signature move during his career. Yes, it was a very good day for Baldwin as the Seahawks returned to practice after a day off, which leads off today's practice observations.
1. Don't forget about the "old guard."
No, Baldwin and Jermaine Kearse aren't actually old, but they have been around for a while, which means they sometimes can be overlooked with so much focus on the new faces at camp. Understandably there has been a lot of attention on newly-acquired tight end Jimmy Graham, one of the best pass-catchers in the game, regardless of position, and rookie receiver Tyler Lockett continues to impress with not just his athletic ability but his savvy at the position.
Those two additions, along with all the talk of improved depth at receiver—which is merited, by the way—have somewhat overshadowed the fact that of Seattle's starting receivers are enjoying very nice training camps. Kearse may not have some of the "wow" catches that have made Douglass McNeil III stand out, but he has been one of the most consistent performer on a day-in, day-out basis, which in the long run counts for more than an occasional spectacular grab.
Baldwin, meanwhile, continues to show why he is at the top of that much-discussed receiver depth chart, and as mentioned above, was particularly impressive in Wednesday's practice. In addition to the two plays already covered, Baldwin also got the better of good friend/All-Pro Richard Sherman a couple of times in one-on-one drills (thought it should be noted that one-on-one drills inherently favor the receiver).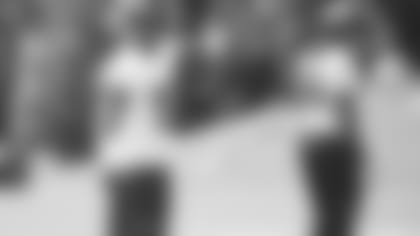 2. The Seahawks are "really fired up" about Kevin Pierre-Louis.
As much as the Seahawks like their three staring linebackers, K.J. Wright, Bobby Wagner and Bruce Irvin, they may have a hard time keeping second-year 'backer Kevin Pierre-Louis off the field. With Irvin getting a rest day, the Seahawks got a glimpse of Pierre-Louis with the first-team defense, playing weakside linebacker with Wright moving to strongside, and the second-year linebacker out of Boston College did not disappoint.
"We're really fired up about what he can do. He is so fast and he plays so quick," Seahawks coach Pete Carroll said. "He's a real smart player, he has studied really hard so he knows his stuff. What he has been able to do when he's had his chances is he makes things happen. He gets off blocks really well, he has great speed to chase the football, and he also has good instincts in the throwing game."
As past years have shown, linebacker depth is important—Malcolm Smith, a backup for much of 2013, was the Super Bowl XLVIII MVP, after all—but even if everyone is healthy to open the season, don't be surprise if Pierre-Louis forces the Seahawks to find ways to use him.  
"If we were playing today, we would get him into the rotation and have him playing some to spell the guys who have to play so many snaps," Carroll said. "We wouldn't hesitate at all. It's good to see him going with the first group."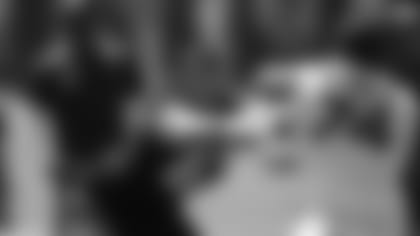 3. There is indeed a competition at left guard.
For all of offseason workouts and the first few days of camp, it looked like Alvin Bailey was set to replace James Carpenter at left guard. And while that very well could end up happening, it's looking now like Bailey will have to battle rookie Kristjan Sokoli for that job. For the second day in a row, Sokoli and Bailey split time with the first team at left guard, and while the Seahawks still like Sokoli as a center in the long run, that position change might be asking too much right off the bat for the converted defensive tackle.
"Kristjan, we're giving him a chance to play at left guard," Carroll said. "… Kristjan has shown already that he's really athletic and he's very tough, so we want to see what happens when we take the burden of the snap off of him and see if he can move faster with the process of learning and all. It's a lot to ask a first year guy to transition from defense who hasn't played center and all that. He's made up to be a center now, he's really fast and really athletic, so we're just going to see what happens here. We've got to get through some games and see what it all means here in a couple weeks."
As for that center battle that may or may not include Sokoli going forward, it appears to still be a two-man battle for now between Lemuel Jeanpierre and Drew Nowak, who split first-team reps pretty evenly.
Emptying out the notebook:
Anthony McCoy was carted off the field, though fortunately for the tight end, it did not appear to be for an injury. Carroll said McCoy was light-headed, which might have been the result of him having issues with the heat earlier in camp. McCoy has missed all of the previous two seasons with a pair of Achilles injuries. Receiver Kevin Smith missed practice with what Carroll called a "slight groin strain," and should be back in three to four days. Defensive end Demarcus Dobbs also sat out with a groin injury, and rookie safety Ryan Murphy was sidelined with a sprained ankle. Safety Kam Chancellor, meanwhile, has still not reported to camp.
In just his second practice of camp, safety Dion Bailey stood out, making a couple of nice pass breakups, one a diving effort on a short pass, and the other on a deep pass on which Bailey covered a lot of ground to provide help on the play. In both cases, Bailey was greeted by several members of the starting defense who ran onto the field to congratulate him.
Ricardo Lockette, who is part of a very good battle at receiver, had a nice day for himself. Early in practice, Lockette showed good strength to fight off coverage on a deep reception down the sideline. Lockette also showed good hands and strength catching a slant in traffic to convert on third down during red-zone drills.
Former Seahawks players stopped by to watch Day 5 of Seahawks Training Camp presented by Bing.