The Seahawks head to Los Angeles Friday ahead of their third preseason game, a Saturday night contest against the Chargers at Dignity Health Sports Park. Though Seahawks coach Pete Carroll wouldn't divulge the plan for playing time, he did say "I'm expecting everyone to play in this game, and I'm looking forward to it." And while things can always change, the third preseason game has traditionally been the one in which starters see their most significant playing time. As a result, it can be one of the most interesting preseason games in terms of gauging the progress of the starting units.
With that in mind, here are six things to watch in Saturday's game:
1. The starters' final tune-up (probably).
Again, we don't know for sure how much the starters will play this week or next, but past history suggests the No. 1 units will see more playing time than they did last week, when the No. 1 offense played two series, and the starting defense played three, with a few exceptions.
The No. 1 offense in particular showed some promising signs last week in those two series despite coming away with three points, most notably its ability to hit big plays in the passing game and how well it protected Russell Wilson. There are still things to clean up for that unit, including a couple of penalties that helped derail drives, but all in all it was a good start to build upon this week.
"I thought we moved the ball extremely, extremely well," quarterback Russell Wilson said. "Did some great things there and hopefully, coming up to this week, we can do the same thing and just continue to improve and continue to do better."
Wilson added that he loved the tempo the offense operated with, saying, "I loved how we got in and out of the huddle. I love how we made plays. I love guys showing up. Tyler Lockett looked great. (Jaron Brown) looked great as well. The line gave me great protection. Lot of good things, and we can still tighten up on a few things, that's the good part. That was a very good defense too. One of the best defenses in the league and we're against another top defense in the league this week. I thought we played well so hopefully we can play well this week."
On defense, the Seahawks starters showed plenty of good signs, though the Vikings were able to move the ball via a couple of big throws, one of which was a long completion, while the other was on a pass interference call on Tre Flowers. Carroll noted that Bobby Wagner, K.J. Wright and Mychal Kendricks all practiced together this week, which will obviously help the defense when that trio of linebackers is on the field whether that happens Saturday night or in the regular season. One key for the defense will be to minimize explosive plays, something Seattle struggled with last year and an issue Carroll has singled out as something his team needs to do better in 2019.
"The focus is there, and the emphasis is on it," Carroll said of limiting explosives. "It doesn't matter until we go out on the field and get it done. It's the focus and the concentration play after play after play that gets you in the right run fits and keeps you on top in the throwing game. Our effort is good, our chase is good. We're going to tackle well too. I'm not concerned about that. But it's just being in the right spots at the right time with the proper discipline. So we're hoping we can knock that out. I really think that getting back—this is the first week we've had Booby [Wagner] and K.J. [Wright] and Mychal [Kendricks] on the field at the same time—and it's really a good feeling for the coaching staff to see that experience on the field. It's not just the athletes, it's not just the playmaking, it's the awareness that really will help everybody be on point. That's really as crucial as anything. It's your discipline and you do stuff right, and those guys will make great decisions for us. It looks pretty good that those guys are out there."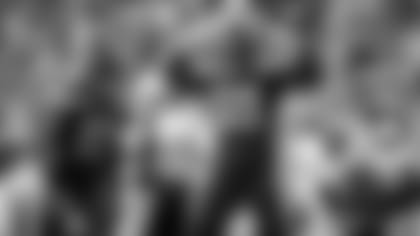 2. How is the pass-rush progressing?
While the hope is to have Ziggy Ansah back on the practice field next week as he builds up to a possible Week 1 return, the Seahawks are currently operating without the former Pro-Bowl defensive end. So if the starters do indeed play more this week, this will give the Seahawks a good look at what they have in terms of a pass rush beyond Ansah, and most notably what edge rushers like Cassius Marsh, Jacob Martin and Barkevious Mingo can do.
Asked about Martin and Mingo this week, Carroll said, "I think Jacob has been kind of a little bit further ahead just because of his background with the position. Bark has done a really good job for us. He's become a rusher. He's become a fulltime rusher. Both those guys are really fast and the thing that makes them special is their effort. Their effort is fantastic. I think Jake's a little bit farther technique wise, but Mingo's got a little bit more reach and length and stuff like that. Both guys I think are going to be a factor for us. We're counting on it."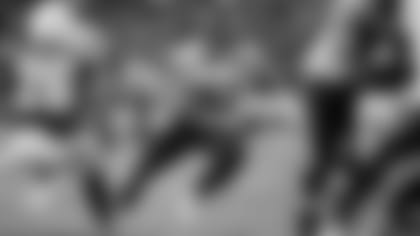 3. The running back competition at full strength, or something closer to it.
Chris Carson and Rashaad Penny are pretty clearly the top two backs in Seattle's offense, but spots beyond those two are very much up for grabs. Complicating things in that competition have been a number of injuries, which have limited the availability of Travis Homer, C.J. Prosise, J.D. McKissic and Bo Scarbrough at various points of camp and the preseason.
Carroll said earlier in the week that Prosise and McKissic are both on track to play, and while Scarbrough is again out, a mostly healthy backfield will provide a good chance to see what each player has to offer.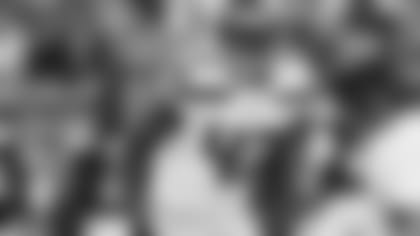 4. Lano Hill's preseason debut.
The Seahawks have yet to play a preseason game at full strength at safety, as Bradley McDougald was held out of the opener, and Lano Hill was held out of the first two preseason games, and while they'll likely still be somewhat short-handed with Marquise Blair dealing with a back injury, Hill is expected to make his preseason debut. Hill's return to game action will give the Seahawks a better chance to evaluate what they have at what has been one of the deeper, more competitive position groups in camp.
McDougald and Tedric Thompson have been the starting duo throughout training camp, and while there's a chance someone like Blair or Hill could eventually contend for a starting spot, both need to get enough time on the field to compete for that chance.
"It's really important," Carroll said of Hill getting some preseason game action. "He played so well for us at the end of the season last year. Our hopes were really high for him to be a big factor in play time and the flexibility of the things he can do and all that. He's had two really good weeks, this is the first action he gets. We'll guard his plays a little bit. but it's really important that he gets a chance to make a statement about where he fits into the competition also. We really like the style of play that he brings and the toughness and speed, and he's had good work so he's ready to go."
And while the Seahawks might not show a ton of it in the preseason, the past two seasons have shown a willingness to use more three-safety looks, so even if the starting duo remains unchanged, Hill, Blair, DeShawn Shead and Ugo Amadi all have opportunities to carve out roles for themselves even if none of them have starting jobs. And speaking of Shead, he has made impact plays in each of the past two games—a sack for a safety in the opener and an 88-yard interception return for a touchdown last week—so keep an eye on him whenever he's on the field.
5. Can Poona Ford build off of last week's success?
While the aforementioned edge rush will be important to Seattle's defensive success, there are other ways to make plays in an opponent's backfield, as second-year defensive tackle Poona Ford showed repeatedly last week in Minnesota. Ford, who went undrafted last year and was, by Carroll's own admission, underutilized for much of last season before coming on strong late in the year, seems to have a firm grip on a starting role for 2019. And while he came into the league best known as a run-stopper, he has shown the quickness and strength to also get into the backfield to disrupt quarterbacks as well as running plays. With Jarran Reed, last year's top interior rusher, suspended for the first six games of the season, another big game for Ford would help the Seahawks feel better about starting the season without Reed.
"I think we had to come to appreciate his uniqueness," Carroll said of Ford. "He's a unique football player, just in stature and in style, the length that he has that he uses so well. He's really an instinctive player. It took us a while to appreciate that. I think he played 270 snaps or something last year, not enough to really dig in, but he gave us the indications. We saw it. When we came out of the season and looked back, we thought we should've played him more. He has terrific quickness. He understands where the ball is going. In time, because he is such an aware football player, he's going to know where the football is going almost every snap. He reminds me of a player that I had back, Henry Thomas, that was a great player for us back in the Minnesota days. He played for us at New England. Just had such extraordinary instincts that the stature and the size wasn't the factor. Poona has a chance to be that kind of a player. We are thrilled with how he's doing."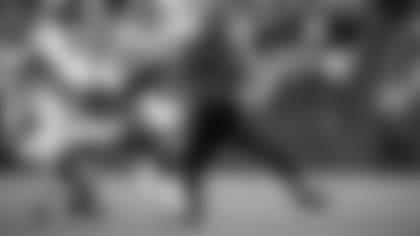 6. Will Ugo Amadi shine in the return game?
Amadi, a fourth-round pick out of Oregon, has made a strong early impression in his first preseason, both with his work as a versatile defensive back and in particular with his play on special teams. Amadi has shown flashes as a punt returner, but so far his biggest impact has come on kick and punt coverage where he has recorded three tackles, including a perfectly-timed hit on Minnesota's punt returner in which he arrived almost at the exact same moment as Michael Dickson's 53-yard punt, despite being double-teamed at the line of scrimmage.
Carroll made it clear Friday that Amadi will get more opportunities to show what he can do as a returner on Saturday night, and based off everything he has shown so far, those returns should be must-watch moments in the game.
"We've seen some good flashes," Carroll said when asked about the return game. "I thought Ugo did a really nice job showing a good burst, he's going to get some work this week… I'm kind of anxious to see Amadi back there, see what he can do, he'll get some turns this week."