The Seahawks changed things up a bit Saturday for their eighth practice of training camp, holding a "mock game" instead of a regular practice, giving players a chance to get some game-like work in ahead of Thursday's preseason opener against Indianapolis.
The format for the most part featured the No. 1 offense going against the backups on defense, and the starting defense going against the 2s and 3s on offense. As one might expect in that scenario, the starters had the most success, with the No. 1 offense scoring four touchdowns on as many possessions—all on Russell Wilson passes—while the starting defense allowed only one late touchdown, leading to a 28-7 final.
"That was a good day today," Seahawks coach Pete Carroll said. "We saw some good stuff today. I really was happy to see Russ function like that with the first group, had some big plays, moved the ball well. Got a chance to see Rashaad Penny make some plays, and Chris Carson make some plays too. I can't tell you about the line of scrimmage, but I've got to look at the film and see what happened, but just a good solid day across the board, happy to get out of it. It's a big deal for us knowing we're inside of a week already for a game. This was as close as we're going to get to situations and the kind of mentality and changes and things that have to happen, so we're ready to go."
Here are six things that stood out from Saturday's mock game:
1. Russell Wilson was on fire.
As Carroll noted, Wilson and the No. 1 offense moved the ball well, scoring four touchdowns on as many possessions. Wilson completed 16 of 19 pass attempts and threw scores to Chris Carson, Jaron Brown, Brandon Marshall and Keenan Reynolds. Wilson's first pass of the day found an open Carson, who the defense lost as he came out of the backfield, resulting in a 65-yard score down the sideline.
"I thought it was a great day today for our first mock game, playing like a game and everything else," Wilson said. "It was exciting to see a lot of touchdowns, guys getting in the end zone. Starting off with Chris Carson, first play of the game going into the end zone, that was pretty cool. Brandon Marshall scored another touchdown, he's looking great this summer, Keenan Reynolds scored again, he looks special out there, then Jaron got in there… It was a great day."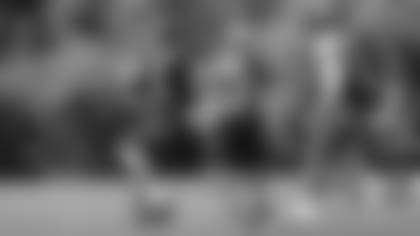 2. The running backs showed why Carroll is "really fired up about that group."
In addition to Carson's big touchdown catch, the running backs had a number of big plays. Rookie Rashaad Penny was one of the bright spots for the No. 2 offense, breaking off two long runs, both down the right sidelined, and Mike Davis continued a strong camp with a couple of nice runs.
"Mike's had a really good camp, he has been very effective," Carroll said of Davis. "… Mike has been very elusive, he's been consistent, he has been versatile, catching the football, running routes, blocking, all of that. He's a tough guy and a terrific competitor, so he has done very well."
In particular, Saturday was a reminder of how effective of a weapon a pass-catching running back can be, not just on Carson's big gain, but on a number of receptions by running backs and even fullback Tre Madden.
"It's an exciting part of the game," Carroll said. "Chris showed us that last year, we just didn't get it going in the early part of the season before he got hurt, but really we have no restrictions on the things he can do. That was a terrific play to start things off. Chris has great hands, his route-running is there, he's a real target, which is common for all of our guys. We have great versatility in our running backs, and that really is a great asset for (offensive coordinator Brian Schottenheimer) in putting things together.
"It's always a big asset when you have versatility and you can do things with your guys. I've said it a million times, but we're always looking for the unique qualities that they have, and when they have those kind of additional abilities other than just running the football or pass-protecting, it just opens up so much. C.J. (Prosise) is a good example of that, when C.J. was healthy, you go back to the (2016) Philadelphia game and the Patriots game, when he's had the chance to really contribute, we've used him in a number of ways. We don't have any problem knowing how to do that, we've just got to keep the guys out there who have that kind of dynamic. It's exciting for us, I'm really fired up about that group."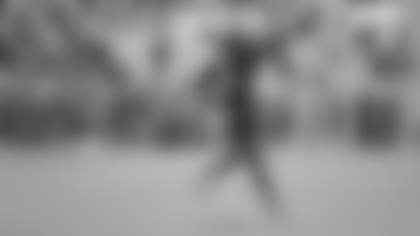 3. Brandon Marshall has "made a great first impression."
After being eased back into action early in camp, veteran receiver Brandon Marshall has picked up his workload of late, taking part in 11-on-11 drills each of the past three practices, albeit on something of a pitch count.
On Saturday, Marshall had another touchdown catch from Wilson, hauling in a long reception down the sideline despite solid coverage from rookie Tre Flowers. Later in practice, Marshall showed he's willing to do the dirty work too, putting a nice block on a cornerback to spring Brown for a nice gain on a bubble-screen. Marshall, a six-time Pro-Bowler, is looking more and more with each passing day like someone who can really help Seattle's offense.
"He's a big-play guy," Carroll said. "For the shots that he's had, he's probably got three or four touchdowns out of about seven throws. He's making big things happen. He's real savvy, he's got a lot of stuff, a lot of game to him. Russ knows it, (receivers coach Nate Carroll) knows it, Schotty knows it, they're really working with him to see how much we can put him in position to do things he knows how to do really well, and it was obvious. I think he has made a great first impression."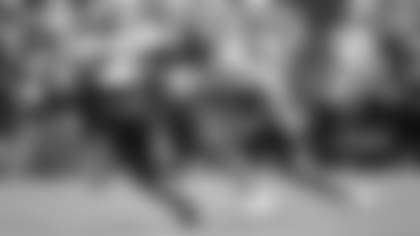 4. Even short-handed, the starting defense took care of business.
Several starters or key rotational players were absent from Saturday's practice, including linebacker K.J. Wright, defensive end Dion Jordan, defensive tackle Tom Johnson, defensive end Frank Clark and cornerback Shaquill Griffin. Despite those absences, the No. 1 defense did its job, keeping the backup offense off the scoreboard until late in practice when even more players were getting rest, including All-Pro middle linebacker Bobby Wagner.
A few notable plays for the defense that stood out:
Bradley McDougald had an interception at the goal line on a pass a little behind C.J. Prosise that the running back couldn't haul in, and the safety returned it to midfield, setting up another touchdown for Wilson and the offense.
Shamar Stephen and Quinton Jefferson both recorded sacks. Carroll noted that Jefferson and Branden Jackson, who served as the starting defensive ends, have been "real active. Both of those guys are playing the best we've seen them. They're the biggest, strongest they've been, the most physical they've been."
Akeem King, filling in at left cornerback with Griffin and Neiko Thorpe both sidelined, had a nice third-down pass breakup to force a punt.
Wagner also had an impressive, physical pass breakup, denying tight end Tyrone Swoopes a catch over the middle.
The backup offense finally got on the board late in practice against what was a mix of starters and backups, with Alex McGough lofting a well-placed ball to Malik Turner, who hauled in the touchdown reception despite good coverage from King.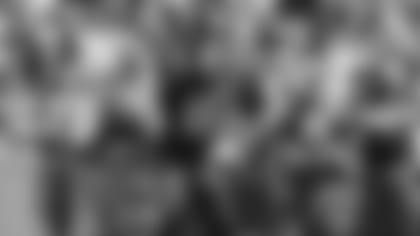 5. Jaron Brown has been "a marvelous addition."
Jaron Brown, a free-agent signing this offseason, continued what has been a strong camp with a great performance Saturday, catching a game-high six passes, including a touchdown from Wilson. Early in that scoring drive, Brown had a catch on third down to move the chains, added another big gain near midfield, then capped the drive with a 43-yard touchdown catch.
"He has just been steady as can be," Carroll said. "He has been able to do everything. He comes to us like he's an eight, 10-year pro kind of guy, because he just seems to know everything he needs to do. He's a really specific, precise route-runner. He's a big guy, he's all over the special teams groups. He's a marvelous addition and a very competitive, bright guy to have on your club. He has been nothing but good."
6. Injury updates.
As mentioned earlier, a number of players were held out of Saturday's practice, including a few who had previously been practicing. Here's what Carroll said about those players:
Center Justin Britt: "He tweaked his back in pre-practice."
Linebacker K.J. Wright: "He had a little bit of a groin thing was just kind of nagging him, so we kept him out."
Cornerback Shaquill Griffin: "He had just a little hammy thing that was just a little bit tight, so we just kept him out. We don't push guys at this time."
Cornerback Neiko Thorpe: "He's got a little wrist thing going on."
Wright's absence meant a long look with the No. 1 defense for rookie Shaquem Griffin, who continues a strong camp.
"This is really good for him," Carroll said. "He had to jump in for K.J. today, so he's out there lining up in the first huddle with Bobby, which is pretty exciting. He had a light in his eye, he knew what that opportunity was about today. I can't tell you how he played, we'll have to see the film, but he has made nothing but good impressions, wherever we put him—in the kicking game, all over the place. He has run hard and made a lot of plays with his acceleration and his savvy. He's a very aggressive player, he really attacks the football, which is great for our scheme, and it's showing up. It looks like a good fit."
Photos from the eighth day of Seahawks training camp practice at Virginia Mason Athletic Center.