Day 5 of Seahawks training camp is in the books, another lively practice in pads following an off day for players. Here are six things that stood out from Thursday's practice, which included a few flyovers from the Blue Angels, with the first three observations coming from digital media content manager Tony Drovetto and the final three from team reporter John Boyle.
1. The Passion Came Out
The intensity has turned up at training camp in recent days as the offense and defense start to go at each other while wearing pads. As you might expect, some of the more intense battles take place along the line of scrimmage, especially when offensive and defensive linemen square off in one-on-one pass-rushing/pass-blocking situations and go at each other again in 11-on-11 team sessions.
"The initial messaging, the defensive line and the offensive line have come out to go after it," coach Pete Carroll said Thursday. "They're getting after it. We need to be a physical, tough football team to play the style that we've always played and we have to recapture that when we come back to camp and we're off to a really good start. That's what it shows. We have a lot of room here to make improvements and that's really important for us. But just the personality of the groups on both sides I'm fired up about that."
Observing linemen during camp offers a look at some of the more interesting and physical clashes on the football field. Sometimes, though, spirited bouts in the trenches lead to skirmishes between both sides, actions that Carroll witnessed a couple times on Thursday.
"I see it as passion," Carroll said. "This is the passion coming out. They want to play this game. They're excited about what's coming up. They want to get ready and be really at their best. You're seeing it. It's translating and sometimes we lose it a little bit of really the poise that we need.
"We can't play like that," he added. "You get in a skirmish, you get thrown out. That's what happens. That happened today. That's just the way we do it. But we need to take it to the heights that we can really get the most out of it. I love the way our guys are working, we need to work together really well and that as we learn."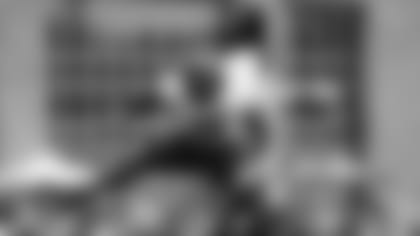 2. Brandon Browner "Looks Special"
The big boys up front weren't the only Seahawks getting into one-on-one drills Thursday. Seattle running backs and tight ends squared off against linebackers for one-on-one drills with an emphasis on pass coverage in short yardage. The group was joined by a defensive back, Brandon Browner, who the Seahawks are using in a hybrid safety role to start camp. The 6-foot-4, 220-pound Browner smothered Nick Vannett in coverage on one play, holding the rookie tight end to a short gain toward the sideline.
"He is working really hard at it," Carroll said of what Browner is showing in his new role. "What Brandon shows you, you give him a chance in some matchup situations, he comes through, he can cover guys. He has always been a good cover guy and the way we are doing it now, he looks special. Now he has a lot to learn, he has learned the safety spot, as well as the stuff we do in the nickel package and this was a lot for him. He is taking a tremendous attitude towards it, he is studying every day, he is working his tail off. It is different than the ways he has played before. It is a big distance he has to cover to really get sound in all areas, but he will hit you. He is a good sensible football player so he makes good decisions generally, it is just a matter of time. The coverage part, there is no doubt he can do that and locking guys up and all that, he is really, really good at that."
3. Alex Collins Is Getting A Lot Of Work
With second-year running back Thomas Rawls (ankle) day-to-day and rookie running backs C.J. Prosise (hamstring), Zac Brooks (hamstring), and Tre Madden (shoulder) nursing injuries, rookie Alex Collins has received a heavy workload alongside veteran Christine Michael through the first five practices of camp.
"I've had really good impressions so far," said Collins, who the Seahawks took in the fifth round of the 2016 draft out of Arkansas. "I like the way the pace has been going. They've been putting us out there and we're working hard. It lets us get a feel for the game. The defense has been doing a great job of pushing us and working us. I like that. They've been getting us right and getting us ready."
Collins, who's listed at 5-foot-10 and 217 pounds, has been on the receiving end of some big hits this camp. Carroll said the rookie has been "getting banged around pretty good," but has "taken to the physical stuff and he's dishing it back out, so I'm really proud of the way he's handling it."
Added Collins: "I appreciate [the physicality] from [the defense] because they're getting me better. They're getting me ready for other teams. They're getting my pads popping and I like that about it. They're getting me ready and I appreciate it. I'd rather them hit me than not hit me and then I get hit in a game and it's not what I expected kind of deal. So I appreciate them getting me right."
4. Tharold Simon "Off To A Great Start"
Up to this point the battle at right cornerback has been a two-man competition between DeShawn Shead and Jeremy Lane, with both playing in nickel packages, but on Thursday, Tharold Simon officially became a part of that discussion, working with the first-team defense for most of team drills.
"He's off to a great start," Seahawks coach Pete Carroll said. "This is the best he has been. He has had problems with his feet for years and he's never been able to get it right, and it's kind of caused something else to happen. He feels great, he's in great shape, technique-wise he's having a terrific camp, and he continues to keep winning. It just makes us stronger and makes the competition at that spot for playing time real. He's doing a great job."
In other personnel news, rookie defensive tackle Jarran Reed was again working with the first-team in the base defense. Reed and Jordan Hill have both seen time with the starters next to Ahtyba Rubin in the base defense, while Hill also is a part of the team's nickel defense as an interior pass rusher. At strongside linebacker, Mike Morgan in the No. 1 spot to start but Cassius Marsh was seen with the No. 1 unit later, continuing a rotation with Eric Pinkins in a position battle Carroll isn't too worried about settling anytime soon.
"Right now it's a regular rotation with a different guy starting every day," Carroll said. "That's just to get them with the first group and really make it a clean competition. We can see what the competition is, so we're just going to let this thing role for a couple of weeks and see what it tells us. All three guys are doing a really good job, we're talking about Mike Mo, Eric Pinkins and Cassius, they're all doing nice stuff. We take a very serious look at them every day and see how the progression is going. It's going to take a while, but we're just going to let these guys have at it and not be impatient about making the decision. We have plenty of time."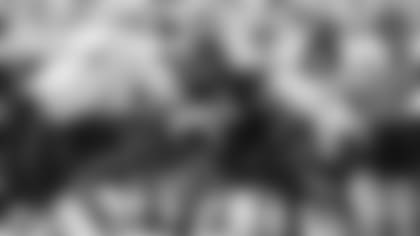 5. Full-Go For Garry Gilliam
Early in camp, left tackle Garry Gilliam was limited in practice, the result of an offseason procedure to remove a cyst from his knee. Gilliam has been healthy for a while, but the Seahawks wanted to be cautious to ease him back into things since he missed so much of offseason workouts. But prior to Wednesday's day off, Gilliam declared, "I'm full-go when we get back from our day off," and sure enough, Gilliam appeared to be practicing with no limitations Thursday.
Gilliam opened practice with the starters, then stayed in at that spot for more reps than he has up to this point in camp. And at one point in one-on-one pass rush drills, Bradley Sowell tried to replace Gilliam after Gilliam took a rep blocking Michael Bennett, but Gilliam waved the veteran off in order to stay in for one more rep.
6. Throwing The Challenge Glove?
Carroll has been known to use the phrase "practice is everything" when describing the importance of the work his team does to prepare for game day, and apparently that philosophy extends to his decisions on challenging a call on the field. At one point in Thursday's practice, a low throw intended for Tyler Lockett hit his hands and the ground at nearly the exact same instance, and despite Lockett's protests, the official nearest the play ruled it an incomplete pass. Carroll took Lockett's side, running up to the official before reaching in his pocket to produce… a glove. A red flag apparently wasn't available, but Carroll made his point with the glove, the ruling on the field stood without a review.
RELATED
Check out the best photos from the Seattle Seahawks fifth training camp practice at Virginia Mason Athletic Center in Renton.