The Seahawks returned to practice Sunday, the start of a long week between preseason games. In fact, with so much time before Sunday's game at Minnesota, the Seahawks are breaking up this week into three days of more traditional training camp with no game prep, followed by a normal practice week after a day off on Wednesday.
"We are trying to clean a lot of things up here," Seahawks coach Pete Carooll said. "Now that we are out of game week, we're not preparing for anybody now. We want to make sure we are back to the scheme, go back to the techniques that we are counting on. We're not experimenting much right now. We are really working on honing some things and making sure it's really sharp. Stuff that won't apply in the next couple game plans, but stuff for the season. It's just really important that we come out of here with a lot of confidence in what we are doing and what we believe in. I'm looking forward to it."
Here are six observations from Day 11 of Seahawks camp:
1. The nickel cornerback competition is wide open.
For most of training camp, Akeem King has been the fifth defensive back on the field with the No. 1 defense when the Seahawks put their nickel package on the field. On Monday, however, it was Kalan Reed in that role, with King instead doing more work as an outside corner behind starters Shaquill Griffin and Tre Flowers. The Seahawks have also been looking at rookie Ugo Amadi and veteran Jamar Taylor in that role, and there's no clear frontrunner in that battle, Carroll said.
"It's ongoing," Carroll said. "Kalan Reed did a nice job in the game, Ugo Amadi did a nice job in the game too in the plays that he had, and we know that Jamar Taylor and Akeem King can play there. So we've got four guys that it's kind of hard to get their reps right, right now. Kalan Reed has done a really nice overall job right now, pass coverage-wise. He's done all that stuff well enough that he can hold his spot going into the week, but it's up for grabs, and those guys will be rotating evenly throughout."
And while the Seahawks have for the most part used only one player in that role in the past, most recently Justin Coleman over the past two seasons, Carroll said it's possible they could try different players in that role depending on matchups.
"There's reasons for having multiple guys," he said. "The different style players that play in the slot, and different things we're trying to do with the position that have that in their background, so we're there again."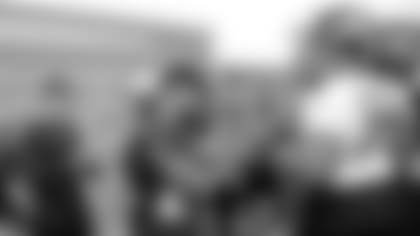 2. It was a big day for the safeties.
The defense had a good day overall, making things difficult on all the quarterbacks, and in particular the safeties came up with a few big plays. Most notably, Shalom Luani made a nice read and break on the ball in the end zone to intercept a Russell Wilson pass, and DeShawn Shead and Marquise Blair teamed up to cause a turnover on a deep pass from Paxton Lynch, with Shead breaking up the pass, nearly picking it himself, only to have Blair come down with it after it bounced off Shead's hands.
3. Rasheem Green is "popping out."
Three days after a strong performance in Thursday's preseason game, which included a tackle for loss that helped stop Denver's No. 1 offense in the red zone, second-year defensive end Rasheem Green continued his strong play in Sunday's practice. Green recorded one "sack" during the team portion of practice, and on another play he drew a holding call with a strong pass-rush move. Green, a third-round pick last year, is a player the Seahawks are counting on to take on a bigger role in 2019, and his play of late has been encouraging.
"He's popping out now," Carroll said. "His quickness is there, he's more powerful than he was, obviously his awareness and his timing is better because he's more experienced. He flashed in the game really nice and had a nice day again at practice, had a couple good days last week too. It's exciting, we need him to be a factor, to play end for sure on early downs and to be an inside rusher would be really something. He's competing to be on the first rush group and it's good to see him, he's shown up."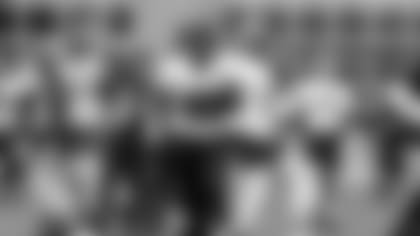 4. Running back Bo Scarbrough has been running well of late.
With Chris Carson held out of Thursday's game and with C.J. Prosise, Travis Homer and J.D. McKissic out with injuries, Bo Scarbrough got a lot of playing time after Rashaad Penny came out of the game, and was playing well before leaving with a hand injury. Scarbrough rushed for 32 yards on seven carries Thursday, including an 8-yard run on third-and-4, and despite the injury he was back on the field Sunday, where he put together another strong practice. Also noteworthy for his hopes of making the team, Carroll said Scarbrough played well on special teams in the game.
"Bo's a real instinctive runner," Carroll said. "He's got a real good sense and ability to read, attacks the line of scrimmage. The toss that he ran on the first down on the third-and-4, that was a beautiful run. He's real physical, runs big. He looked really good and he did really well on special teams too."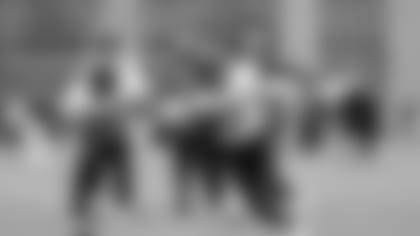 5. Malik Turner and David Moore both had impressive touchdown catches.
While the defense came up with some turnovers, as mentioned earlier, the offense wasn't lacking for big plays either. Jaron Brown got past the defense for a couple of long receptions, continuing what has been a very strong camp for the veteran receiver, but the two top plays came from Malik Turner and David Moore, who both made difficult catches in the end zone. Turner, an undrafted free agent out of Illinois who split time between the practice squad and the 53-man roster last year, elevated over a defensive back in the back of the end zone to make a great catch, getting both feet in as he came down. Moore, meanwhile, showed very strong hands to win a battle with Bradley McDougald, who had good coverage in the end zone.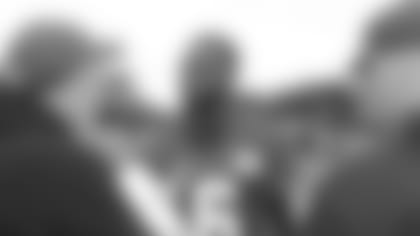 6. J.T. Barrett will have to catch up fast.
OK, so this is more an observation of what Carroll has seen from the just-signed quarterback than anything that Barrett could actually show on the field Sunday. That's because Barrett, who just signed on Saturday, did not take part in the team portion of practice. But in just a day with the Seahawks, Barrett has impressed his coaches, and he should be ready to play on Sunday in Minnesota, a game Geno Smith might not be back for after having a cyst removed from his knee.
"J.T. is a guy who we've always been aware of," Carroll said. "We've watched him and known that he's out there and looked for opportunities maybe to get a shot. Not knowing what's going to happen with Geno for this week, we needed insurance going through the week, for one, and into the game as well, so we'll see what happens. He's played in the bigtime, he's a leader, he's real smart, he's got a strong-enough arm. I just like the kind of guy that he is, he's a QB. He'll jump in here and we'll see what he can do, we'll check him out."
Photos from the 11th open practice of Seahawks 2019 training camp, presented by Safeway held on Sunday, August 11 at Renton's Virginia Mason Athletic Center.