The head coach who brought the Seahawks their first Super Bowl title isn't going anywhere anytime soon. Seahawks owner Paul Allen announced Tuesday evening that Pete Carroll, whose current contract was set to expire after the 2016 season, will be staying in Seattle long-term.
Since becoming the eighth head coach in Seahawks history, Carroll, along with Schneider, has overseen the franchise's most successful era. Dating back to the 2010 season, Carroll and Schneider's first in Seattle, the Seahawks have made the playoffs five times in six years, advancing to at least the divisional round each time, won three NFC West titles, played in two Super Bowls and won one Lombardi Trophy. By leading the Seahawks to a 43-8 victory in Super Bowl XLVIII, Carroll became just the third head coach in history to win a college football national championship and a Super Bowl title along with Barry Switzer and Jimmy Johnson.
The Seahawks have posted double-digit win totals in each of the past four years, something previously accomplished only five times in Seattle's first 36 seasons, and their 46 regular-season wins since 2012 are the most in the NFC over that span. With a 60-36 regular-season record over six seasons, Carroll has the highest winning percentage for a head coach in franchise history and the third most wins behind Mike Holmgren and Chuck Knox. Carroll's eight playoff victories and .667 postseason winning percentage are also franchise bests.
And Carroll has accomplished all of this while coaching in a manner that is far from the norm in the NFL. While many coaches have had success over the years running strict, authoritarian programs, Carroll has succeeded in part because he embraces individualism in a way that is rare in professional football.
"This is about helping people be the best they can be," Carroll said last season. "It doesn't have anything to do with sports to me. It doesn't have anything to do with sports. It has to do with parenting, it has to do with mentoring, it has to do with coaching and leading, if you want it to.
"We're trying to help them be the best they can be. Simply that's what guides everything that we do. So whatever it takes to get that done is what we're charged to find. In that, I think a person has a chance to be much closer to their potential if they get true to who they are, rather than something you might want them to be or try to govern them to be. It's simply that. If I'm going to find somebody's best, I need to get them as close to what their true potential is, and connected to who they are, and call on that to be consistent. It's really hard to be something that you're not, but that's asked of people a lot. That's not what we're doing. We're trying to realize that these guys have really special, unique qualities about themselves and then try to figure out how to fit it together. And sometimes it doesn't fit. Sometimes it's not right, and we have to govern and adjust."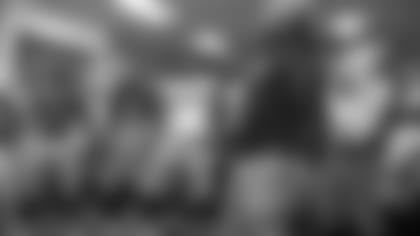 But while creating the right culture has been a big part of Carroll's success in Seattle, his Xs and Os acumen shouldn't be overlooked either. Carroll, a former college defensive back who established himself early in his coaching career as a defensive assistant, has used that defensive expertise to help the Seahawks build a historically great defense in recent years. The Seahawks have allowed the fewest points in the NFL for four straight seasons, something never before accomplished in the Super Bowl era, and in 2013 and 2014 the Seahawks also led the league in total defense.
In particular, Carroll and his coaching staff have thrived when it comes to developing talent in the secondary, building a defensive backfield full of players who have earned multiple Pro-Bowl and All-Pro honors on a regular basis. Since 1972 when the AP All-Pro team added second-team honors, four NFL teams have had three members of its secondary earn All-Pro honors in the same season: the 1995 San Francisco 49ers, with Carroll as defensive coordinator, the 2002 Philadelphia Eagles and the 2013 and 2014 Seattle Seahawks.
And Carroll's players aren't the only people benefiting from his tutelage—Seattle's previous two defensive coordinators before Kris Richard are both NFL head coaches, with Gus Bradley taking over in Jacksonville in 2013 and Dan Quinn taking the Atlanta job last year.
With Pete Carroll's future in Seattle secure following the 2016 season, take a look back at the head coach's best photos from his time with the Seahawks.