Three games into his rookie campaign, the anticipation for Seahawks cornerback Tariq Woolen's next-big-play increases weekly. In Week 3, Woolen recorded his first interception, and made a Seahawks legend proud. While Seattle's defense continues to work out the kinks, Woolen continues to look like a blue chip pick.
"When I saw this guy in OTAs, I was like, 'Who is this guy making these plays, getting these interceptions?' Tall and fast," said Wright. "Oh my God, he made a phenomenal play in OTA's, and you see him now, he's comfortable, his technique looks really good, he has the speed."
Corbin Smith of Sports Illustrated on the development of Seahawks rookie cornerbacks Tariq Woolen and Coby Bryant against the Atlanta Falcons.
Another Seattle legend has taken a liking to Woolen early - Richard Sherman. In terms of measurables, the comparisons between the two are there. At 6-foot-4, Woolen shares the rarity of elite size and cornerback skills with Sherman. Now it's a matter of honing those skills for the University of Texas-San Antonio Roadrunner - with Sherman's aid.
Seahawks Coach Pete Carroll discussed Woolen's performance on his weekly show on Seattle Sports 710AM Monday.
"Tariq probably played his best game," said Carroll. "I'm looking at the littlest of things, the consistency that he played with. He covers those darn crossing routes, the one he lays out for and tries to knock it down. He's been covering those in practice, he's picked a couple of them off because he's so fast. I'm surprised he didn't get that one, he's going to knock some of those down. But he did a really nice job in the game."
It wasn't a perfect performance—as Carroll noted, Woolen did get caught out of position on Atlanta's third-and-19 conversion, then fixed that issue as the game went along—but overall it was another encouraging performance.
"He's really got to stick to the basics of it, because he's so talented, the basics will really set him free," Carroll told Brock and Salk. "It's really a favorite of mine to watch this develop, because we really have something special happening here. The fact that he makes a pick yesterday, he's got a knock down on a field goal for a touchdown last week, he's doing things. That's what special players do, they find ways to make stuff happen outside of the norm. So I'm pretty excited about his progress."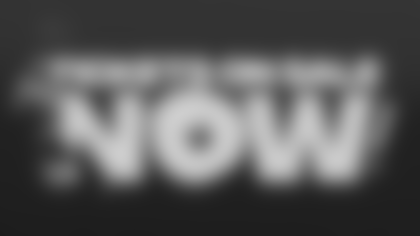 2023 Tickets On Sale Now!
Secure your tickets today to experience the best gameday in the NFL!
While Seattle's defense looks to right the ship, Woolen continues to look like a focal point for the future.
The Seahawks take to Lumen Field for their second home game of the 2022 season against the Atlanta Falcons on September 25, 2022.